Physical Education: Grades K-12
The Warner University major in Physical Education: Grades 6-12, gives students the opportunity to prepare for ministry to children, youth, families, and communities through the profession of teaching. Students will work towards academic excellence, Christian character, leadership preparedness, and service commitment in preparation for their entering the field of education as effective educators who demonstrate a positive impact on student learning in their classrooms.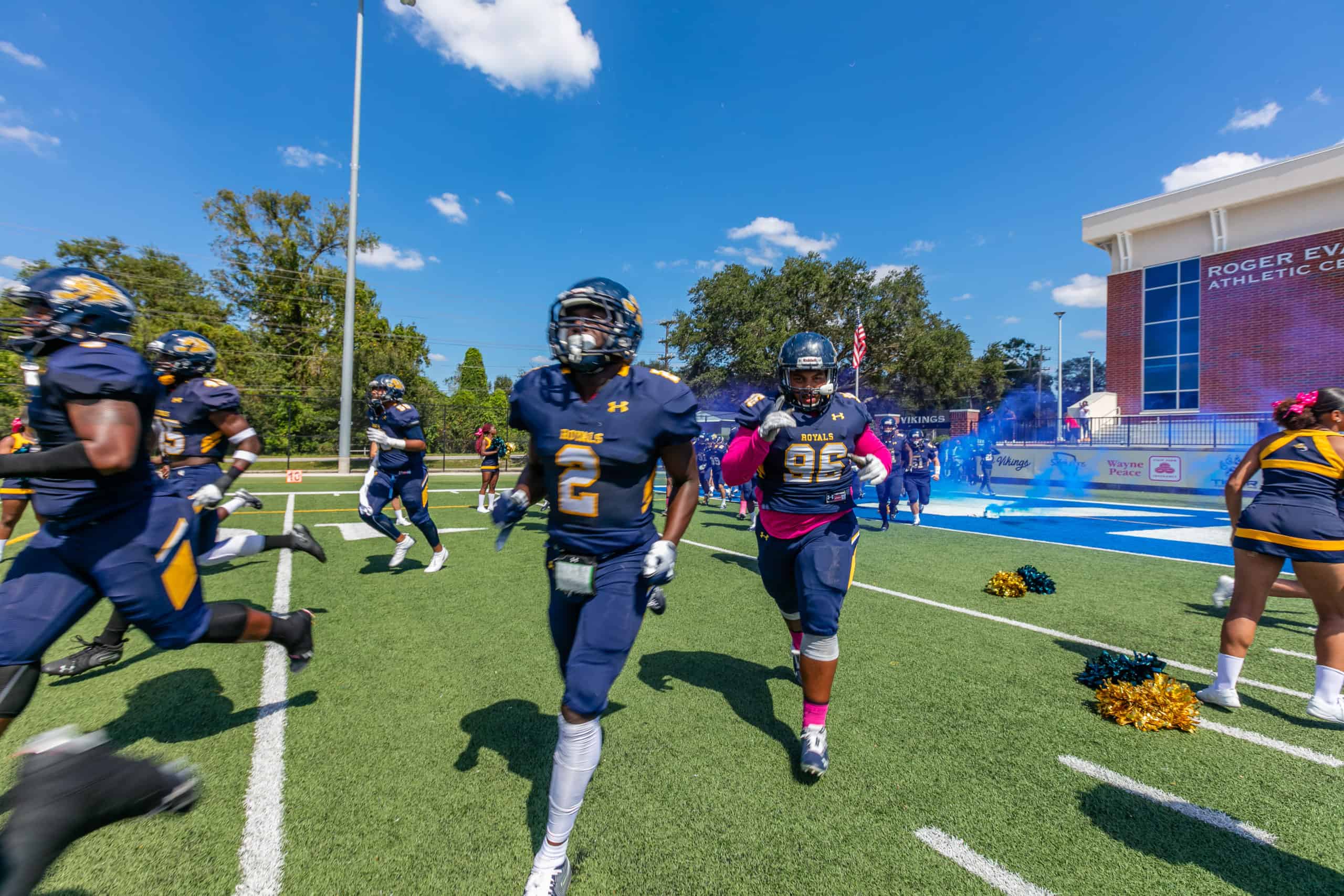 experience christ-centered education
General Education Core Requirement for Bachelor of Arts
Information taken from the 2023-2024 Academic Catalog. Please refer to the most recent catalog for further information, found here.
Written and Oral Communication
ENG 1010 – Composition I (3 credit hrs.)
ENG 1020 – Compostion II (3 credit hrs.)
COM 2010 – Oral Communication (3 credit hrs.)
Cultural and Historal Perspectives
Choose from two (2) of the four (4) disciplines:
Fine Arts (FAS 2005, 2006, or 2043)
Literature
Biblical Literature, Theology, or BST 2000 – Beginning Bibilical Interpretation
Any History (HIS) Course
Mathematics and Science
Choose nine (9) credit hours, comprised of at least one (1) natural science course and at least one (1) mathematics course at MAT 1030 or above.
Social Sciences
Choose six (6) credits from:
COM 2020 – Media Literacy (3 credit hrs.)
ECO 2001 – Principles of Economics: Macro (3 credit hrs.)
ECO 2012 – Contemporary Economics (3 credit hrs.)
EDU/PSY 2010 – Life-Span Development (3 credit hrs.)
GEO 2013 – World Geography (3 credit hrs.)
POS 2010 – American Government and Politics (3 credit hrs.)
PSY 2000 – Introduction to Psychology (3 credit hrs.)
SOC 2000 – Introduction to Sociology (3 credit hrs.)
SWK 2050 – Human Behavior and the Social Enviornment (3 credit hrs.)
SWK 2053 – Social Problems (3 credit hrs.)
UNV 2100 – Strategy and Critical Thinking (3 credit hrs.)
Biblical Studies
Required for freshman and transfer students with fewer than 60 credit hours:
BST 1010 – Christian Life: Faith and Practice (3 credit hrs.)
BST 2020 – Understanding the New Testament (3 credit hrs.)
BST 3005 – Understanding the Old Testament (3 credit hrs.)
Required for trasnfer students with 60 or more credit hours:
BST 2020 – Understanding the New Testament (3 credit hrs.)
Personal Development and Worldview
BST 4095 – Senior Seminar to Theology and Vocation (3 credit hrs.)
UNV 1100 – Introduction to the Christian Liberal Arts University (1 credit hr.)
Teacher Education Foundational Core and Professional Semester
Foundational Core
EDU 2000 – Foundations of Education (3 credit hrs.)
EDU 2005 – Intro to the Education Major (0 credit hrs.)
EDU 2010 – Life-Span Development (3 credit hrs.)
EDU 2030 – Teacher Education Professional Development (taken every semester) (0 credit hrs.)
EDU 3000 – Instructional Technology (3 credit hrs.)
EDU 3010 – Cirriculum Design & Instructional Strategies (3 credit hrs.)
EDU 3020 – Affirming Diversity (3 credit hrs.)
EDX 3000 – Foundations of Exceptional Student Education (3 credit hrs.)
EDX/U 3050 – Asseessment and Evalutaion (3 credit hrs.)
EDU 4070 – Comprehensive Strategies for ESOL (3 credit hrs.)
EDX/U 4055 Classroom and Behavior Management (3 credit hrs.)
Professional Semester
EDU 4085 – Teacher Education Internship (10 credit hrs.)
EDU 4001 – Literacy Practicum OR an upper division elective (3 credit hrs.)
Requirements for Physical Education: Grades K-12 Major
This major is a Florida state-approved program for certification purposes.
PED 2020 – Introduction to Exercise and Sport Studies
PED 2040 – Human Performance Physiology
PED 3003 – The Care and Prevention of Injuries
PED 3013 – Motor Learning and Development
PED 3022 – Teaching Rhythms and Games for Young Children
PED 3023 – Teaching Individual and Dual Sports
PED 3024 – Teaching Team Sports
PED 3033 – Teaching Health and Personal Fitness
PED 3043 – Theory and Practice of Coaching Sports
PED 3056 – Exercise and Sport for Special Populations
PED 4012 – Exercise Physiology
PED 4013 – Kinesiology/Biomechanics I
PED 4024 – Organization and Administration of Physical Education, Sports, and Intramural Activites
EDU 3040 – Teaching Reading in the Content Areas
EDU 4030 – Methods of Teaching Physical Education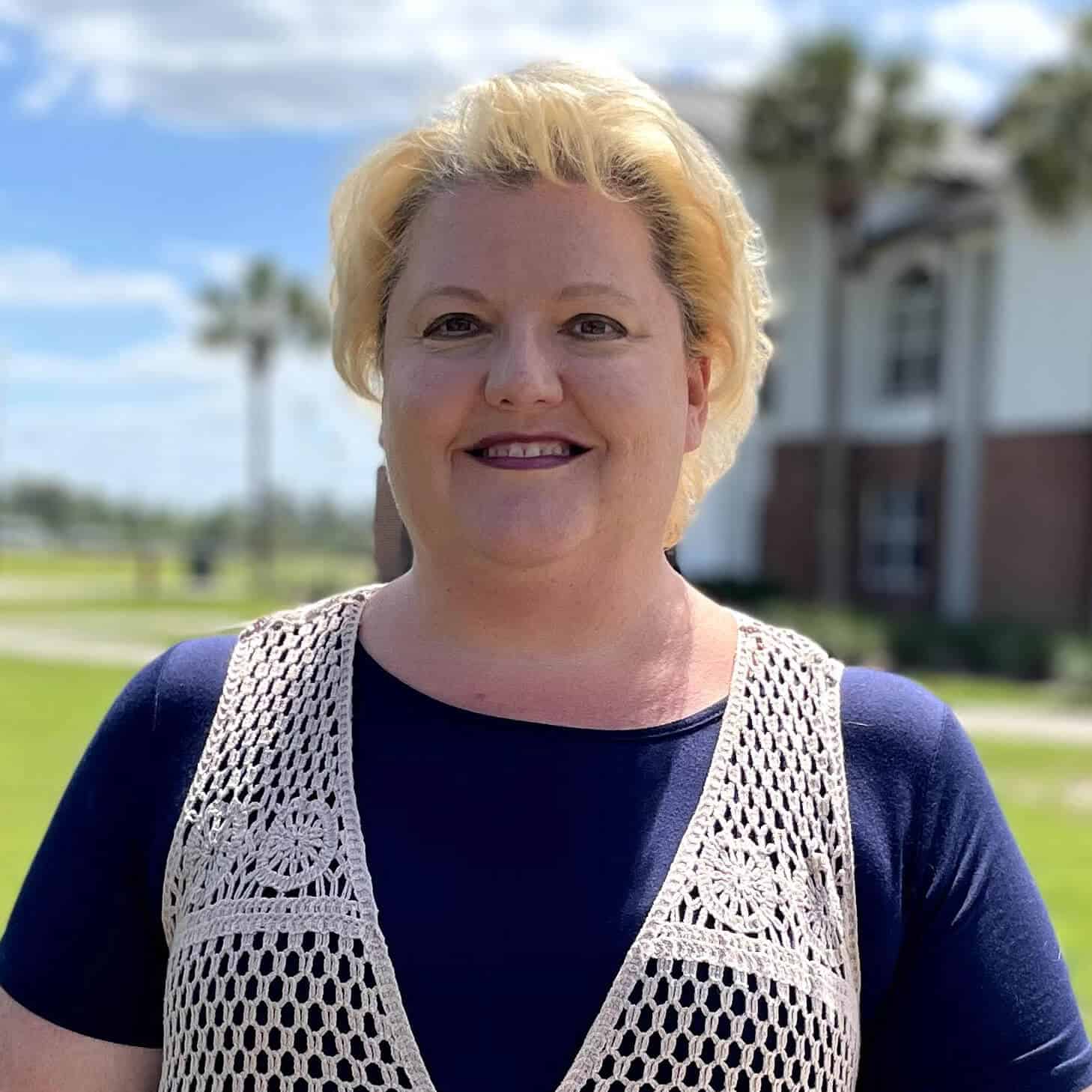 Dr. Laurie Boulden
Associate Professor of Education
Laurie is a Philadelphia transplant via Oklahoma. She earned her bachelor and master degrees at NSU and OSU, respectively.
Laurie is an aspiring writer; see more on her Amazon page. Current favorite verse is Proverbs 31:31.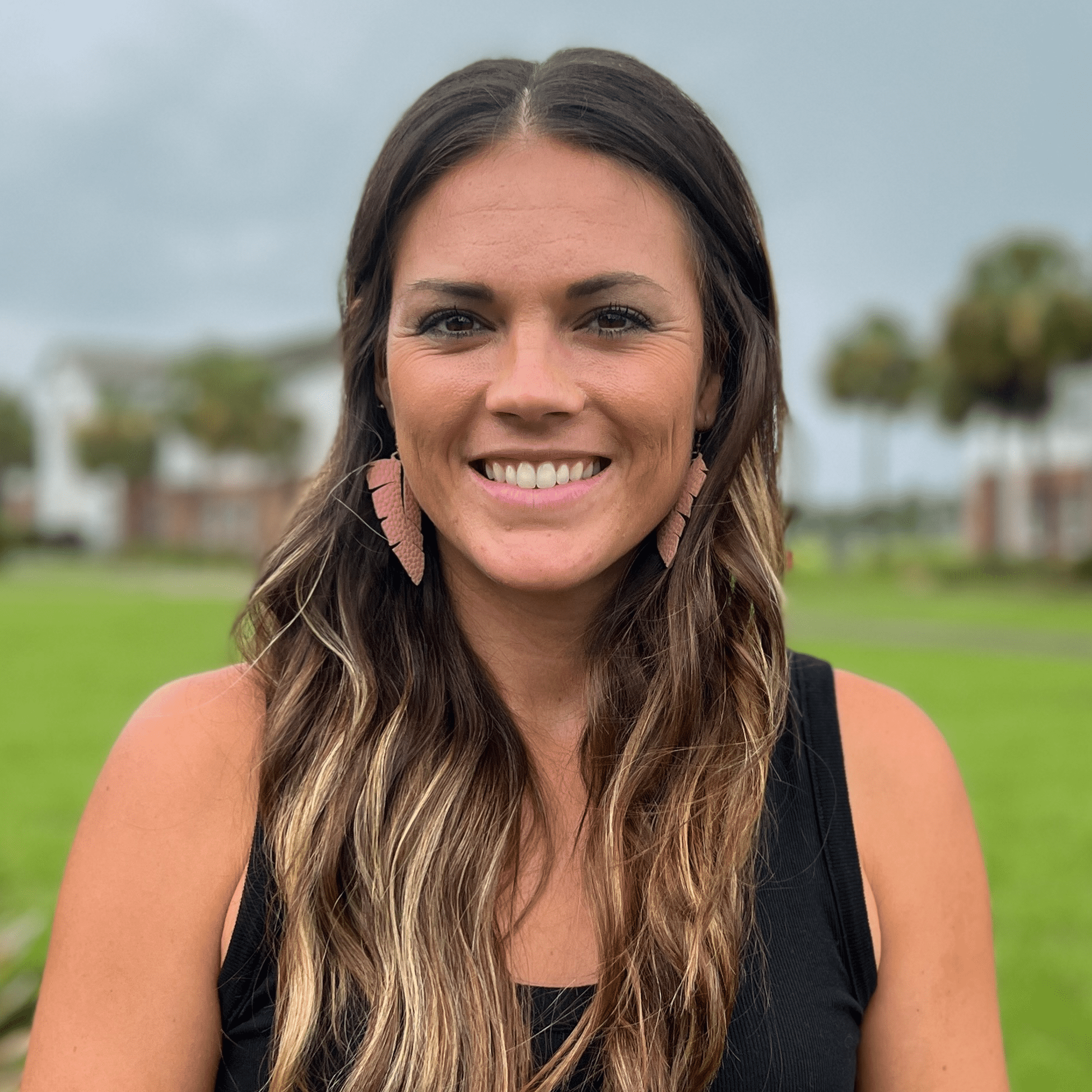 Niki Chitwood
Instructor of Education
Niki is a Wisconsin native who is passionate about the Lord, her family, and building relationships. She earned her bachelor's degree from Trinity International University and her masters degree 
in Curriculum and Instruction 
from American College of Education.
She enjoys being active, adventuring with her 2 young kid and husband, playing games and sports, the beach, and reading.
A verse that has been integral in her life is: "My flesh and my heart may fail, but God is the strength of my heart and my portion forever." Psalm 73:26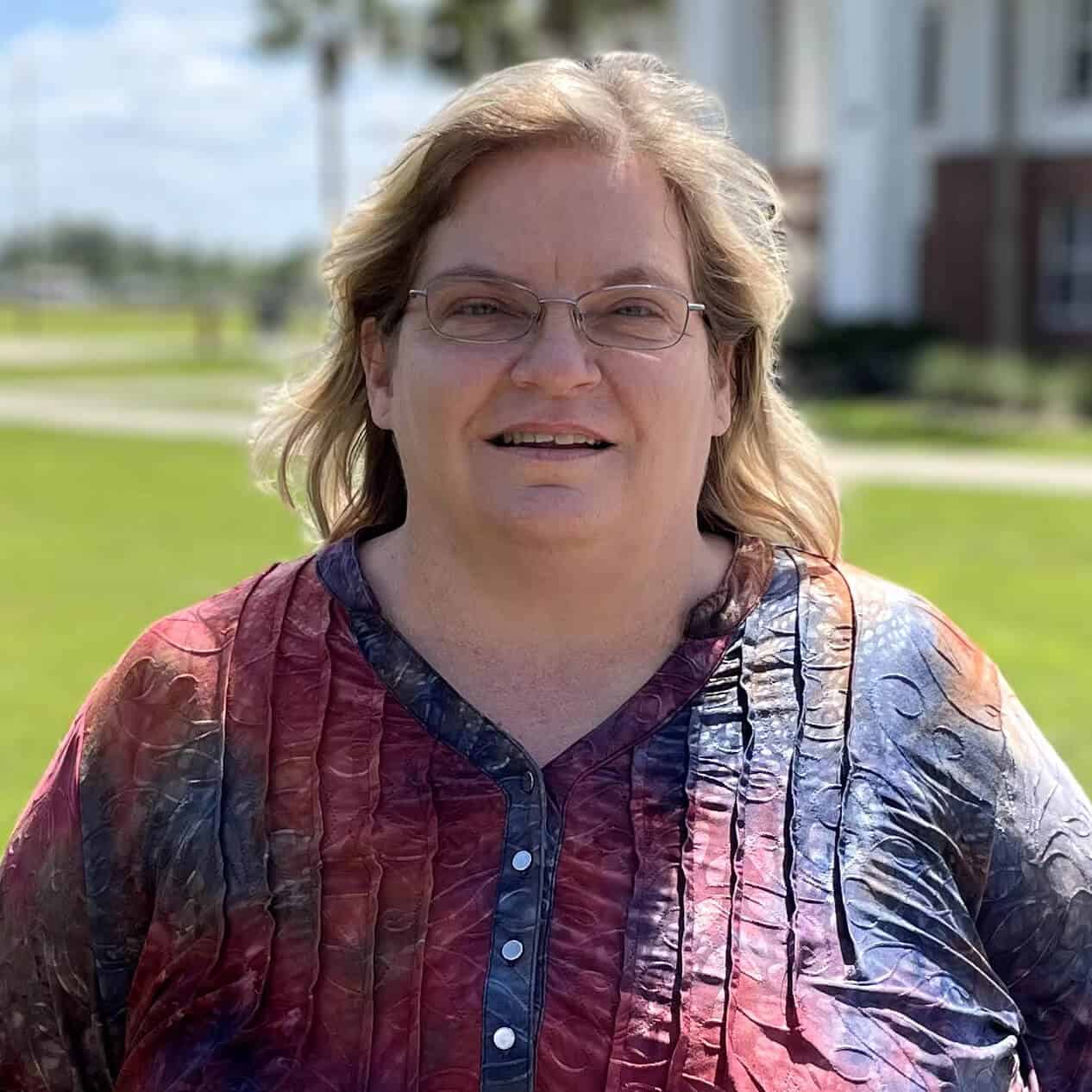 Dr. Lori Hutto
Chair, Associate Professor of Education
Dr. Hutto received bachelor's degree in Exceptional Student Education and her Master of Arts in Education: Curriculum and Instruction from Warner. Her PhD is in Special Education Curriculum from Northcentral University.
Her hobbies are hiking at Bok Tower and volunteering with our local K-12 school partners. One of her favorite Bible verses and motto in life is Ephesians 5:2.
But you are a chosen people, a royal priesthood, a holy nation, God's special possession, that you may declare the praises of him who called you out of darkness into his wonderful light.
1 Peter 2:9
Learn about The Department
See this related Department
About Warner University
Warner University is a distinctly Christian university that strives to make a Christian liberal arts education accesible to all. We are committed to guiding individuals toward Christ-like character and intellectual maturity while equipping them to serve. We are located in beautiful Lake Wales, Florida, which is nearly the exact center of the Florida peninsula. We are just a short drive away from rapidly growing cities such as Lakeland and Winter Haven. At Warner we offer a variety of in-person and online degree plans. Choose Warner and answer God's call, receiving an education that helps you pursue your dreams and grow closer to Christ.