Warren Hall is undoubtedly a gifted basketball player, but in his senior year, Hall has shattered some of the biggest records in NAIA history.
Hall has back-to-back titles of Sun Conference Player of the Year, NAIA First Team All-American, and Sun Conference Tournament Championship. He has Sun Conference Tournament MVP accolades, and now a well-deserved NAIA Division II National Player of the Year.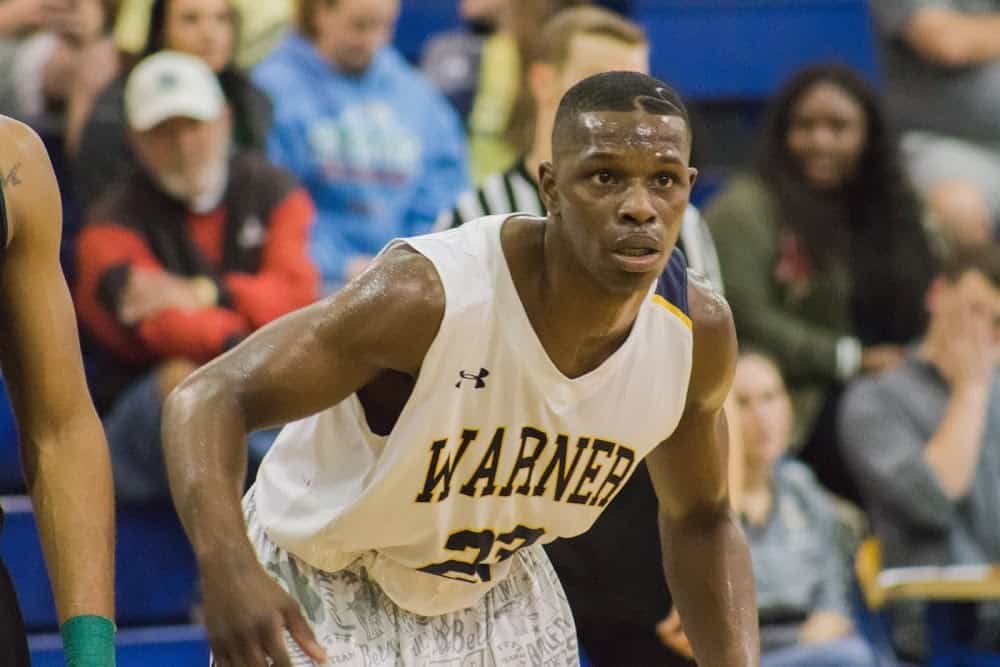 "When looking back at my college career, I'm surprised at how many accomplishments I achieved here," said Hall. "I'm ecstatic, but it's humbling to know that everything you put into something does in fact pay off, and with keeping God first, and staying focused, everything will fall into place."
Hall's National Player of the Year came from a season of redefining brilliance. Hall became The Sun Conference's all time leading scorer, sitting at 2,631 career points and the leading single season scorer with 948 points.
Both records were previously held by the former NAIA National Player of the Year and Warner alumnus Josh Hall in 1999.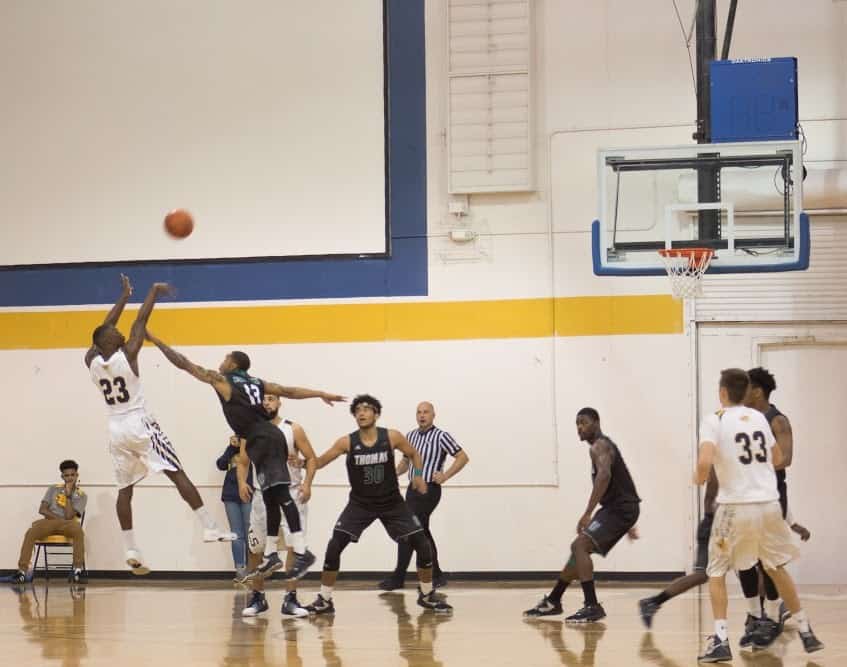 "My last goal for my time at Warner was to match all of Josh Hall's records, including most career points, and I've beaten that and matched his titles," said Hall.
Hall, ranking first in Division II in points per game (30.296), reached a high of scoring 46 points in a single game.
"I don't think about the scoring as people may think I do," said Hall. "I honestly just try to go on the court and have fun."
But even with a love for the game, talent, and hard work, legends still have one key motivator left for their success: something to prove.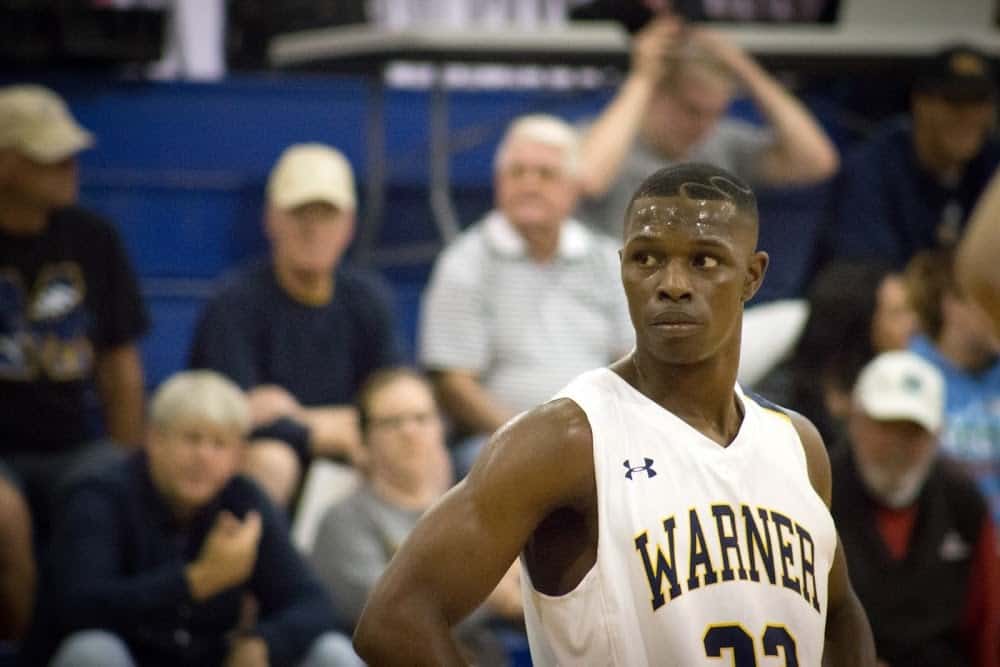 "I'm making people around me believe in me," said Hall. "Growing up, I only had a handful of people who believed I could go far and they supported me all my life, so I'm trying to prove those people right and everybody else wrong."
Everyday Hall is proving himself and his dedication to the sport, not just in the games.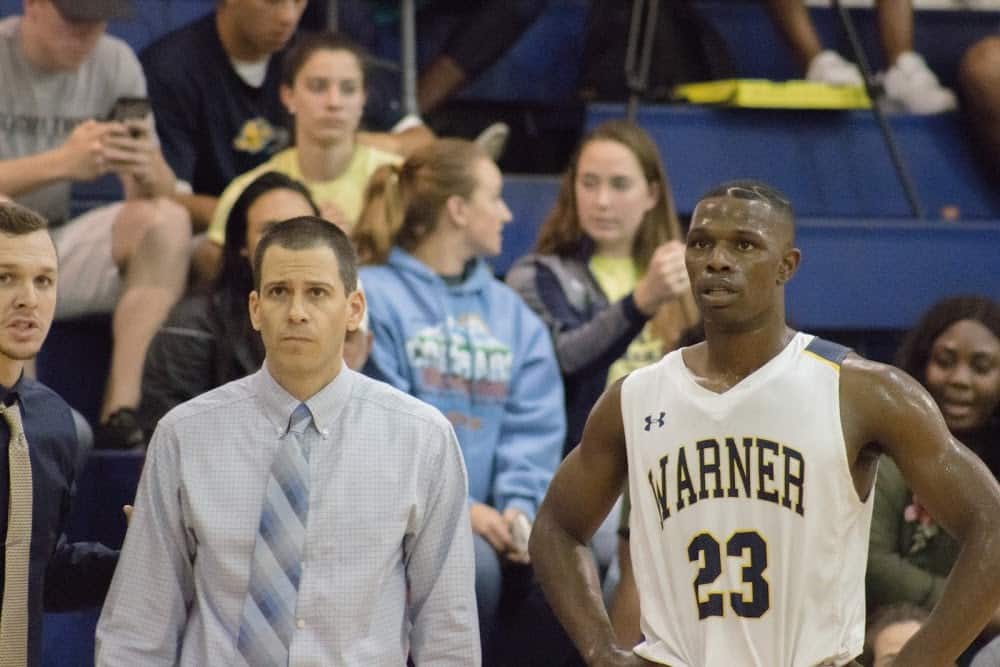 Coach Hanrahan with Hall #23
"He listens to what you have to say and he goes out and works on it, and that's something that can't be taught, but that's Warren," said Men's Basketball Head Coach Sean Hanrahan.
A winning team isn't just one player. Even Michael Jordan had teammates like Scottie Pippin and Dennis Rodman to join in the success.
"You can't win without a team," said Hall. "With us, we've got Nick Macon, who's only a sophomore and broke the single assists record with 18 assists, and then you've got Adam Giger who just shoots lights out of the ball, Josh Ellis, and A.J. Lamb who's the leader in blocks per game for the Sun Conference."
"Everybody's focused on their job and their role and we do it the best we can," said Hall.
Hanrahan, who got his 200th career win at Warner in the November 17 game against Thomas University, could not be happier with this team.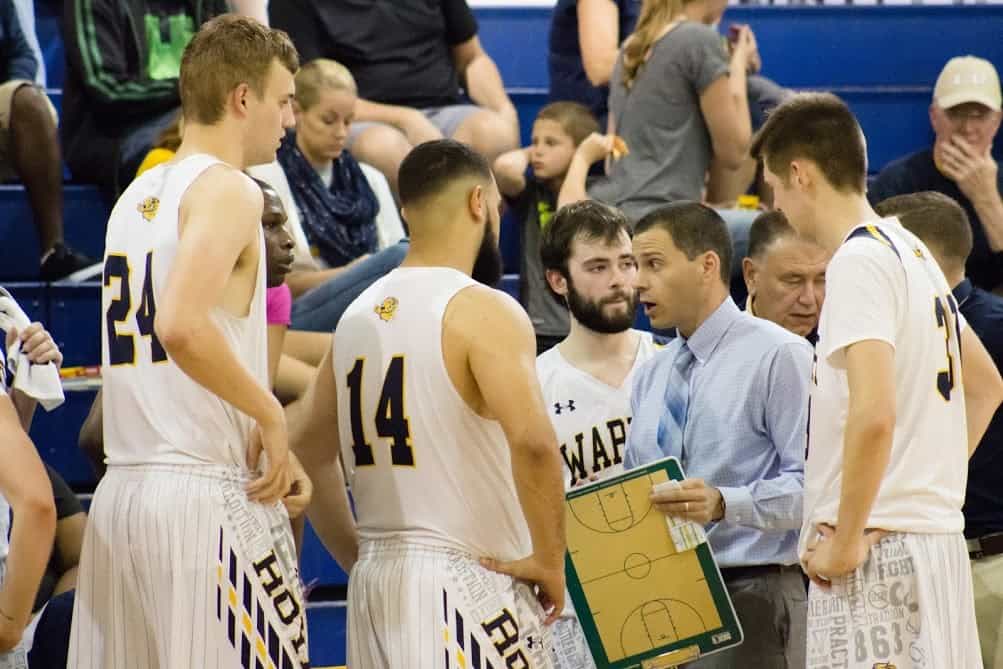 Hanrahan with Lamb, Ellis, Macon, and Giger
"This group has really overachieved," said Hanrahan. "Everyone quickly got into their roles, and they never question 'why' when we tell them something, instead they just say 'I got you, Coach.'"
Basketball has always meant something deeper to Hall, and no matter where life takes him, basketball will always mean something greater to him.
 "Looking out at the basketball court, I see a lot," said Hall. "It's like a second home, a whole different world. All my problems go away and I'm not worried about anything happening outside."
And that for Hall is how he sees his future with basketball; he's trusting the process.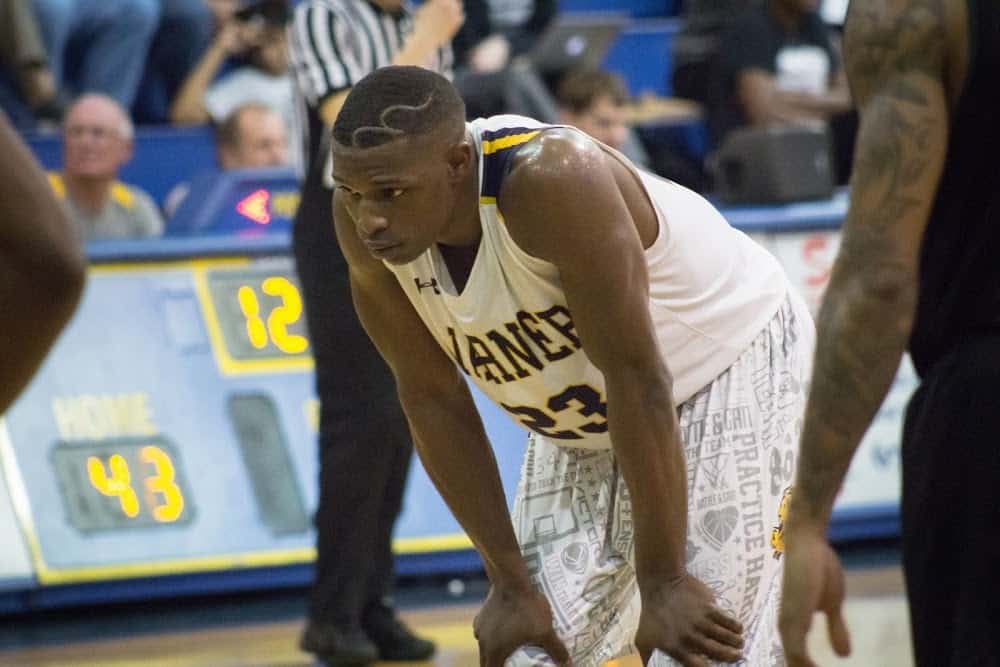 "I still want to play professional, but I take it day by day," said Hall. "If it's meant to be, God will allow it to happen. That's why every day and every practice I work as hard as I can, because if I don't make it, I won't have any excuses that I didn't work hard enough, because I did.
"I can say I left everything on the court."
All photos by Kayla Selander, Warner student