Nykemis Pelham is one of the men behind the famous first place finish at the 2016 Hurricane Alumni Invitational at the University of Miami for the 4×100 relay that was broadcasted live on EPSN 3. Here is your chance to actually get to know this incredibly fast competitor.
His friends call him Nyke for the brand "Nike" because just like the slogan "Just Do It", Nyke will always step up to any challenge, and will always do it to the best of his ability. But to him, this nickname takes on a more personal meaning.
"When I was born, my great grandmother couldn't pronounce Nykemis, so before she passed away she called me Nyke."
Nyke grew up in a small country town in Florida called Arcadia.
"Many people there have a lot of dreams but they never aspire to reach them," he said.
Luckily, Nyke had a strong support system behind him.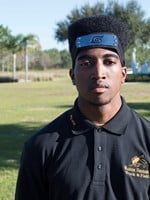 Nykemis Pelham
"I had a lot of people who cared about me and looked after me," he said. "My family was always there to support me, whether academically or athletically, they always pushed me to be greater."
When high school came around, the track and field team discovered a young man with a talent and grave potential.
"I was always running my whole life, but it wasn't until high school when the track and field coach told me to go out for the team," said Nyke. "I liked it so I pushed myself and it got me a college scholarship."
It was his connections that got Nyke to Warner, but it was Warner that got Nyke to stay.
"I had a couple of family members who went to Warner and told me about it. I was honestly just going to start out here because it was close to home, but I ended up liking the school and saw myself growing here."
In his junior year, Nyke had a memorable track and field season. It was a normal April day at the University of Miami meet–with a monumental outcome.
Facing Division I schools, our men's 4×1 relay team came out with a huge first place finish and shattered the school record for that event, all the while being broadcasted live on ESPN 3.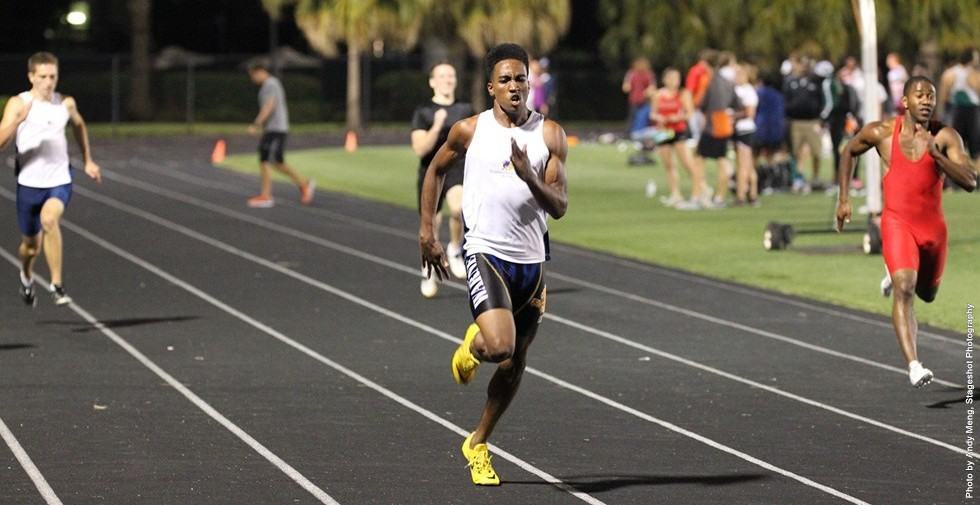 Nykemis Pelham
"It was a great experience to show off all the hard work that we've been putting in throughout the year," said Nyke. "Our team captain Tobias Durham motivated us and believed we had that race and everyone got inspired."
After that, Nyke received All American for the 4×1 at the NAIA Nationals.
"Nyke has always worked hard and given his absolute 100 percent in everything, but over the years I have seen him grow and transform into a leader on the team," said Assistant Coach Eric Kidd.
Though his major is Psychology, after he graduates this May, Nyke plans on continuing his journey with track and field, either professionally or as a coach of a high school team and move up to college.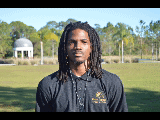 Tobias Durham, track teammate
"Nyke is a true teammate and friend because no matter what he will push you to your limits just to show you that it isn't your limit," said Durham. "He brings out the best in everyone."
We wish Nyke the best of luck in his upcoming track and field season, his final year at Warner, and all his future endeavors! Just do it Nyke.