Warner University is making history as the latest softball signee, Alona Harris, is the first "fourth generation student" to attend Warner.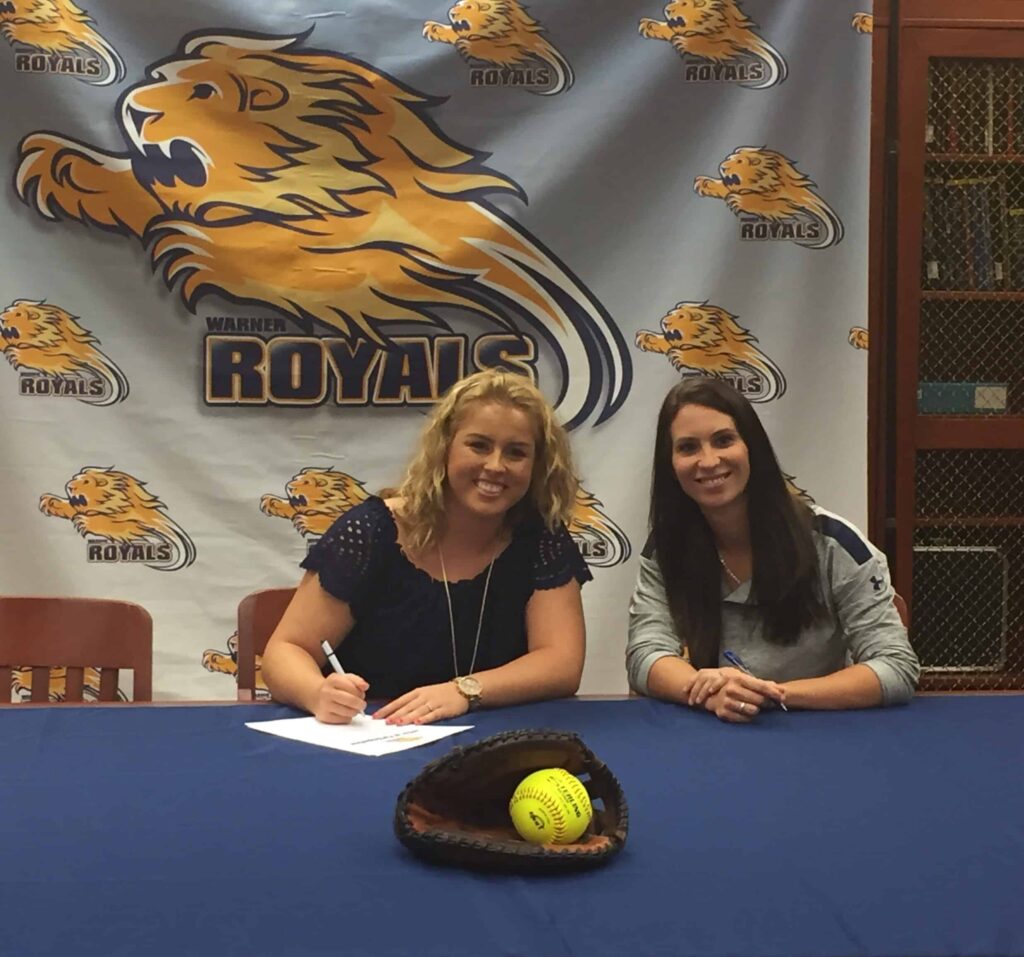 Alona Harris and Coach Clemente
"It's an honor to come to Warner and I'm glad to carry out the legacy," said Alona. "I'm excited to see how I'm going to grow in my faith during my time here."
Alona comes from a family of 11 Warner Alumni, including her great-grandparents that have been at Warner since practically the beginning.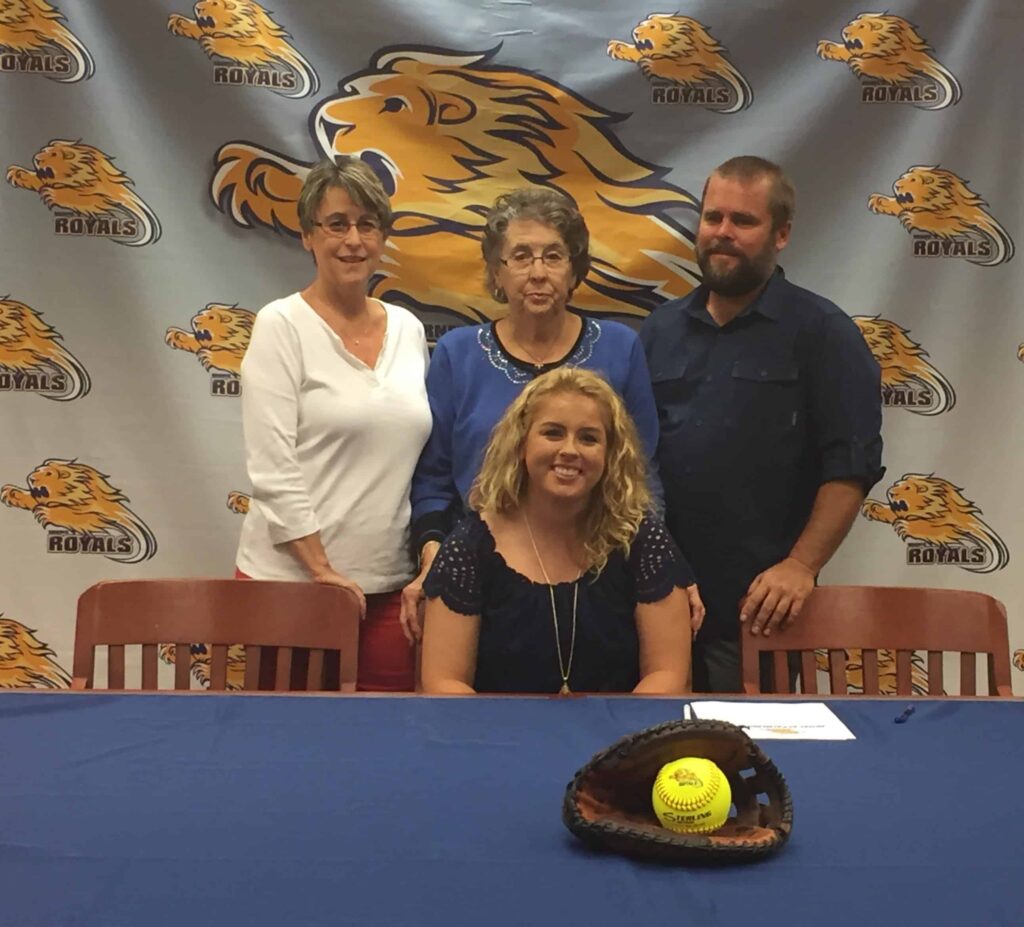 The four generations
Janice (BA'76) and George Robillard (BA '76) first came to Warner after George felt a calling from God to attend Warner Southern College to serve in ministry in 1970.
Janice joined the staff in 1972 and retired 35 years later in 2007 after working in Academic Affairs and Registrar.
During his time at Warner, George created the bookstore, designed and implemented the Business Administration major where he also taught business courses for three years, and taught freshman Bible for five years, as well as several courses in Pastoral Ministry.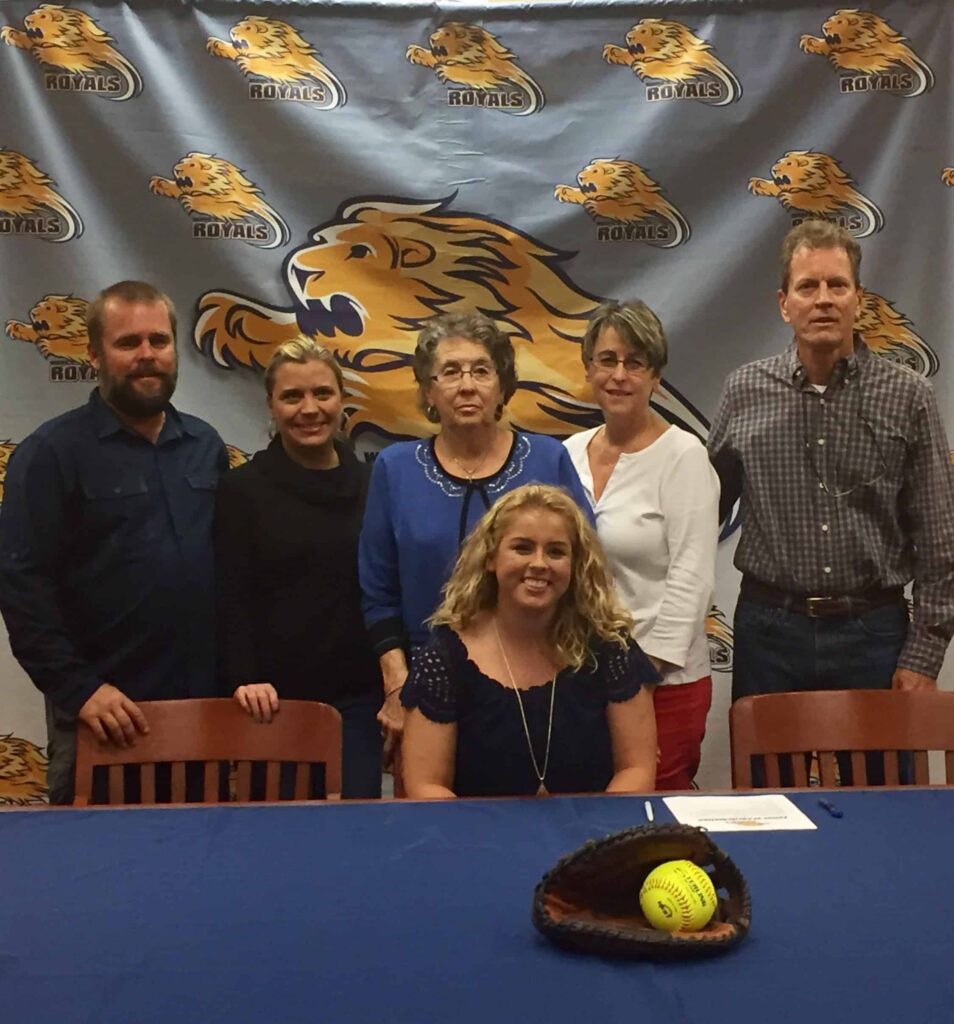 George and Janice also started the degree completion program for adults in Applied Organizational Management (AOM) where George served as the Director of Adult Education.
"It's very special to have a fourth generation be a part of our softball family," said Softball Head Coach Katie Clemente. "The history of the school that is involved with this affair is extraordinary, and I look forward to great seasons ahead."