Dr. Verna Omanwa (BA'00) is a well-recognized face at Warner University among the students and faculty, and often called "Dr. O" by her students.
She is the Associate Professor of Business, teaching in the areas of Finance, International Business, and Management, after finishing her bachelor's and master's degree ('02) both in Business Administration from Warner.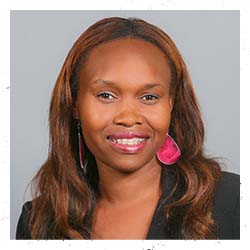 Dr. Verna Omanwa
Dr. Omanwa helped establish the International Student Club this year to be a resource on campus for all the international students at Warner. The club also hosts events for all students to come together in fellowship to learn about other cultures.
"She understands what it's like to come here from a different culture with English as a second language," said Warner Administrative Assistant and dear friend Lottie Sanders. "I think she has bridged that gap for our international students."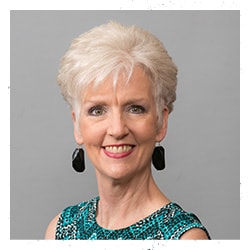 Lottie Sanders
Born and raised in Kenya, Dr. Omanwa made the decision to leave her home when she came to attend Warner.
"My father, now retired, was a Church of God pastor and I was made aware of Warner through Church of God missionaries working in Kenya who recommended to my dad that I apply," said Dr. Omanwa. "I wanted to attend a Christian college and Warner was just the right choice for me."
Dr. Omanwa isn't the only Warner alum in her family.
Her brothers, Colvill Omanwa and Rice Omanwa also earned both their undergraduate and master's degrees from Warner.
Dr. Omanwa and her brothers
During her time as a student here, she was a cross-country runner and a member of the concert choir.
Dr. Omanwa's dream was to teach full time at Warner and acquire her degree, and once that dream was in her heart, she worked extremely hard for it. She was studying, teaching part-time, working in the business department in payroll full time, and taking care of her brothers here while helping her parents back in Kenya, without ever complaining.
"She is a success story. She was this shy, timid girl who came to study in the United States from Kenya, who kept her eyes on the goal, weathered all the different hurdles in her life, and achieved her dreams," said Sanders.
"She is a quality woman and a phenomenal faculty member, I have great respect for Dr. Omanwa."
The place she calls her "home away from home" has become the place Dr. Omanwa gets to share her passion everyday.
"My favorite part of being a teacher at Warner is the interaction that I have with students, whether be it in the classroom or outside the classroom," she said. "It is a call to serve and I would like to think that I could make an impact on a student's life."