With a legacy of over 200 years and spanning seven generations, the famous circus act and daredevil stunt performers "The Flying Wallendas" have made a mark at Warner University with family member and baseball player Broderick Rodocker Wallenda.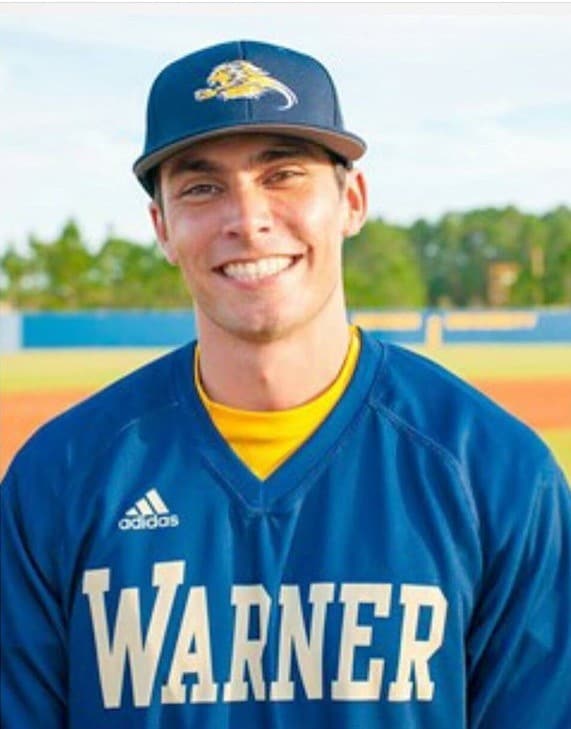 Broderick Rodocker Wallenda
The Flying Wallenda's, with two Guinness World Records, are the top five biggest names in the circus and have been since the 1900s.
The connection to the famous family comes from Broderick's mother's side, with his mom, Sandy Wallenda Rodocker, a former performer herself. Sandy was a dog trainer, unicyclist and an aerialist for ten years until Broderick's older sister was born.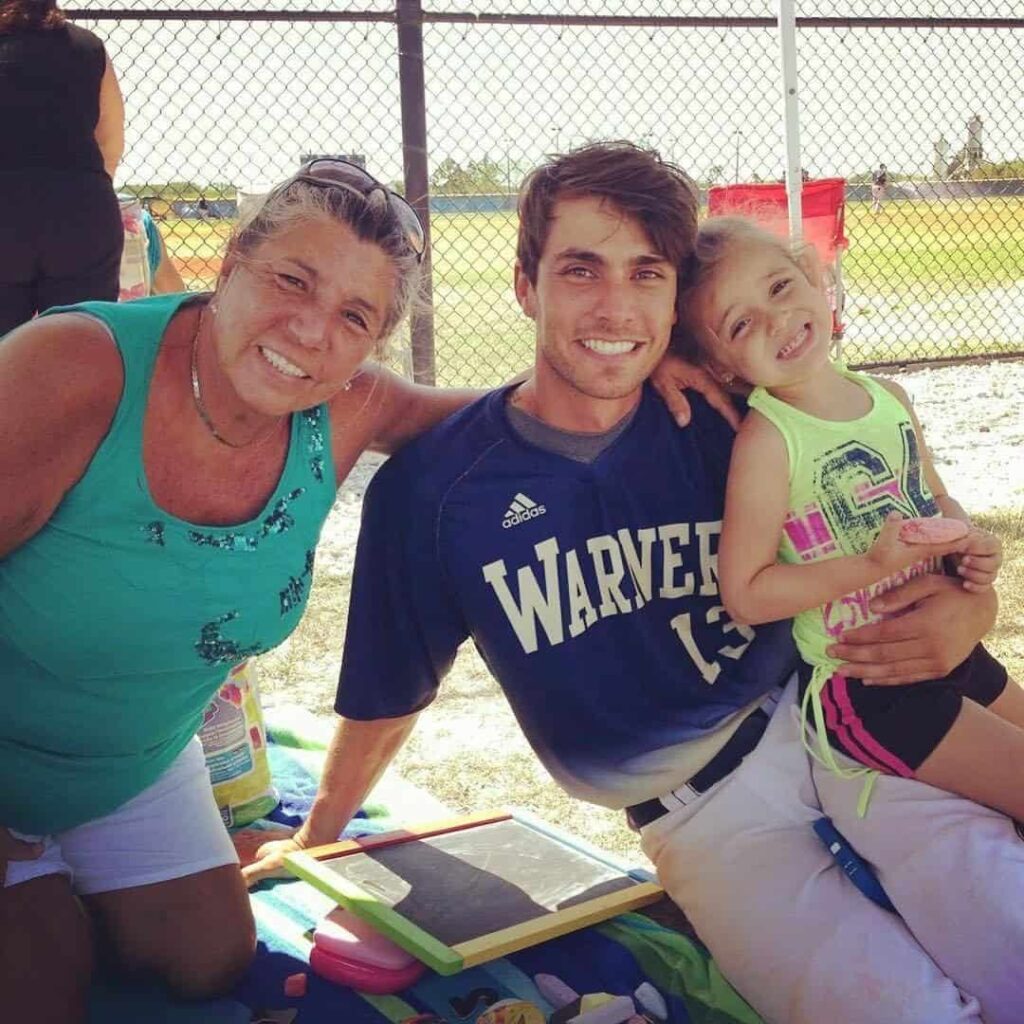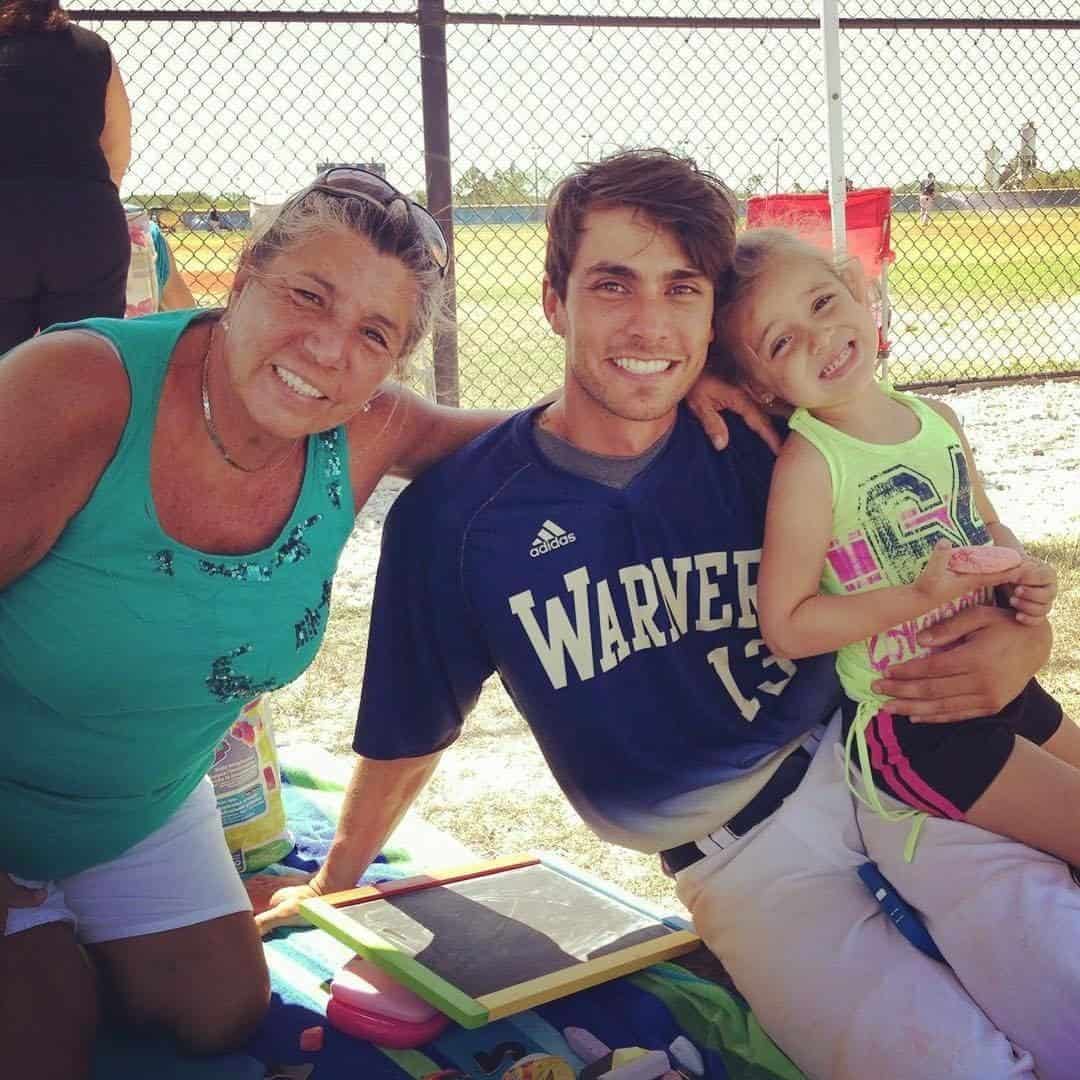 Broderick with mom Sandy and niece
"I loved performing and I enjoyed traveling and going from town to town," said Sandy.
Broderick's great-grandfather is Herman Wallenda who with his brother, family patriarch Karl Wallenda, formed the family's first act in Germany in 1922.
After touring for several years in Europe, the act performed in Cuba where John Ringling attended and was amazed at what he saw, immediately hiring the group to perform at the Ringling Brothers and Barnum and Baily Circus. They debuted at the Madison Square Garden in 1928, performing without a safety net. The crowd gave them a 15-minute standing ovation.
After being on the Ringling circus for a few years, the Wallendas once again became their own circus group.
The family's signature performance, the seven-person chair pyramid, along with the notorious fall in Chicago in the 1940s, where all the performers fell off the wire but remained unharmed, propelled the family to fame and were thus dubbed the name "The Flying Wallendas."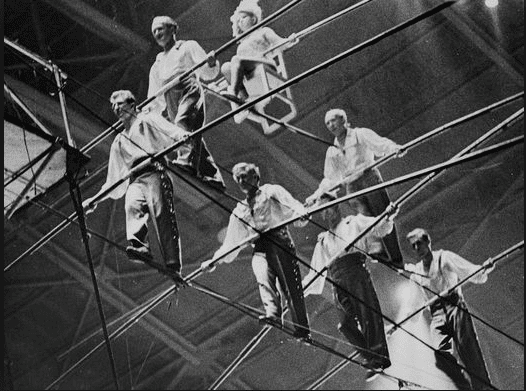 Courtesy of Detroit Free Press
But even with glory, tragedy can still strike.
In 1962, the family suffered their infamous fall in Detroit that killed two men, Sandy's uncles. Karl, Herman, and Broderick's grandfather Gunther remained on the wire and were unhurt. They continued the show the following night.
"Even with all the risks they were taking, they would still try to out do themselves each time," said Sandy. "They had a lot of tragedy."
In 1978 in Puerto Rico, at the age of 73, Karl passed away after one of his many solo stunts went terribly wrong.
The tradition still carries on with many of Broderick's cousins, aunts, and uncles still performing today at Circus Sarasota in Sarasota, FL., as well as NBA half time shows, cruises, and more.
The family's most recent fall on Feb. 8 in Sarasota came at an attempt at an eight-person pyramid that would have set another world record, but "the show must go on" and with a family that knows all about that, the group performed the next day.
"It's cool to know where that side of my family comes from, but it's definitely scary at the same time because I never know what can happen to one of them because of the danger behind what they do," said Broderick.
"Especially when you see the incidents like the one in February. My mom called me because she didn't want me to see it on the news first, she wanted me to hear it from her."
One of Broderick's cousins, Nik Wallenda, has taken it a step further and has carried on his great-grandfather Karl's daredevil stunts.
Holding nine Guinness Book of World Records, Nik is best known for his ABC featured high wire walk across the Niagara Falls in 2012, and in 2013 becoming the first person to do it across the Grand Canyon without a harness, which was featured on Discovery Channel.
"I remember during the Grand Canyon walk, my mom and I were watching so scared," said Broderick.
But for Nik it's a normal part of his life.
"I've done it my whole life; my mom was six months pregnant with me when she was walking the wire, so I was practically born on it," said Nik. "My great-grandfather Karl said 'life is on the wire and everything else is just waiting' and that's really how it is for us."
"It's not another day in the office, because the office is work, for me it's more like another day on the golf course."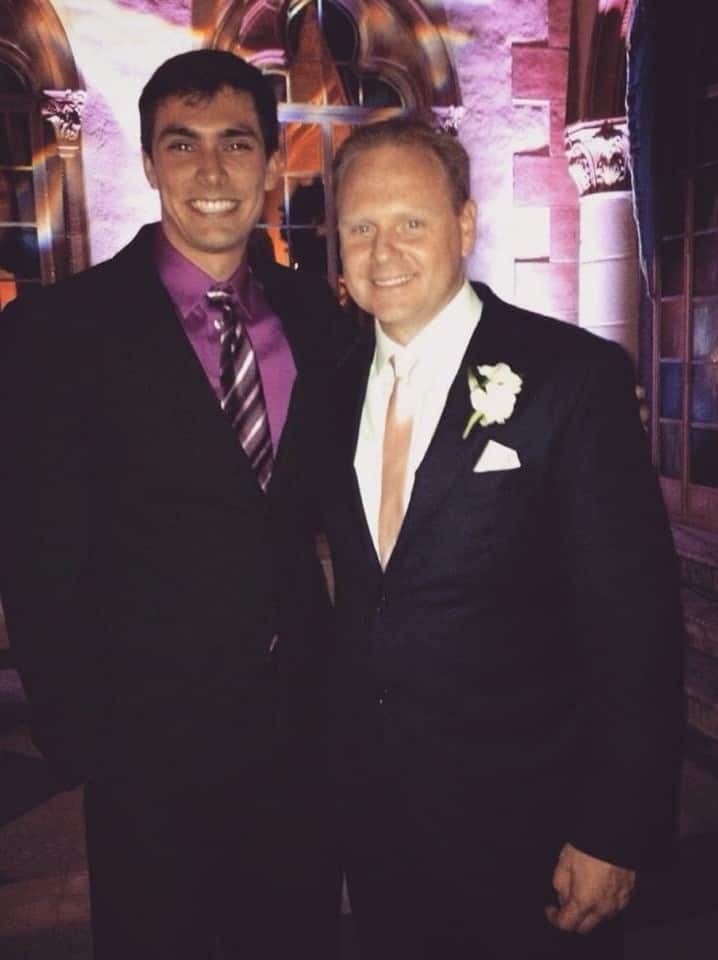 Broderick with Nik
Broderick looks up to Nik a lot.
"Nik is a very Christian man. During the Grand Canyon walk he was talking to God the whole time," said Broderick. "He had an earpiece that his father was talking to him through, but he wasn't even listening to his dad, he was just talking to God."
But you won't see Broderick performing anytime soon.
"I tried a four-foot hire wire, but I fell, it wasn't fun. I was done after that, I can't," Broderick laughed.
Broderick, a senior and Sport Management major, transferred from State College of Florida and was recruited as a sophomore to play baseball by Assistant Baseball Coaches David Moskovits and Cody Nevils.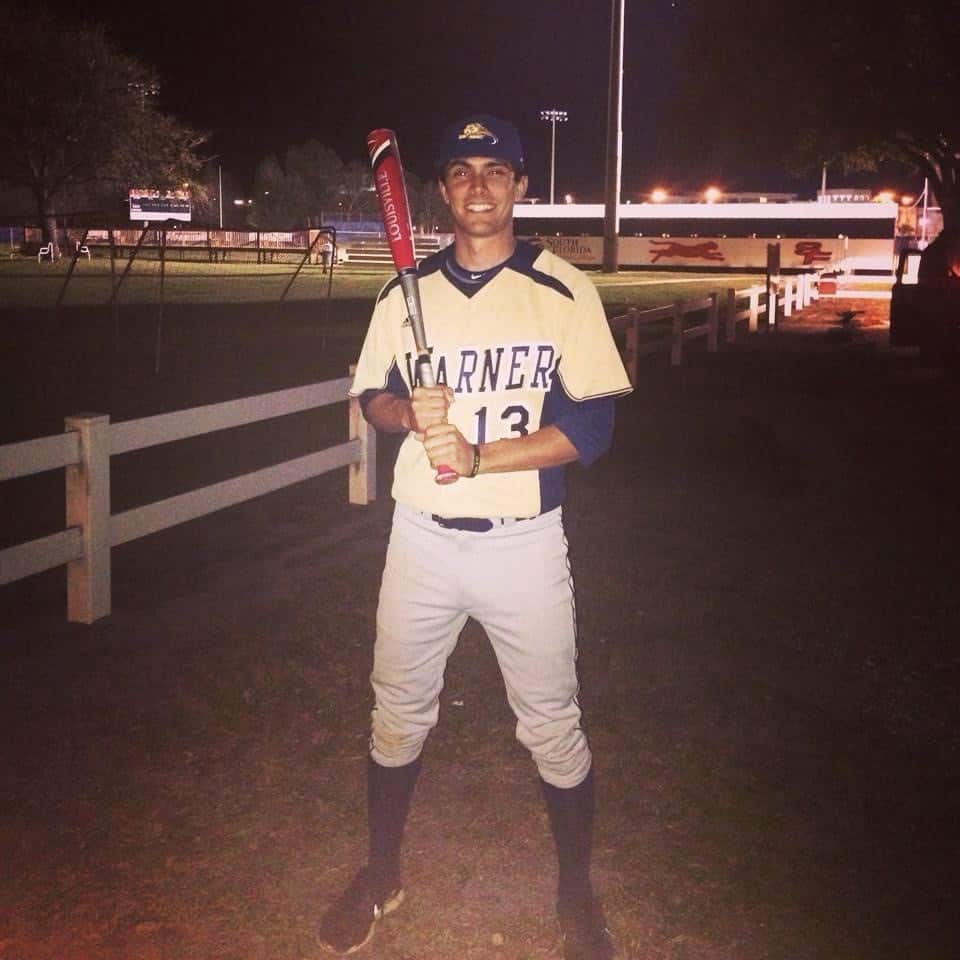 "Playing for Coach Sikes and the Warner team has been life changing," said Broderick. "Coach Sikes has been an example at what it's like being a real Christian. I've loved being at Warner."
Warner is glad to have you here Broderick!