Warner University recently honored eight faculty members who have been recognized formally for their disciplinary expertise within the last year. These faculty members have either published, presented at a conference, completed a degree, earned a credential, or have been recognized with an award by peers in their discipline.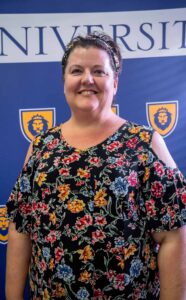 Dr. Laurie Boulden recently completed her Reading Endorsement for teacher education when she passed the K–12 Reading Exam. This credential will be listed on her teaching certificate. She has also completed the five (5) courses required for her ESOL endorsement, and that credential will also be added to her teaching certificate.
These endorsements help WU's Teacher Education department, our students, and ultimately, our entire university.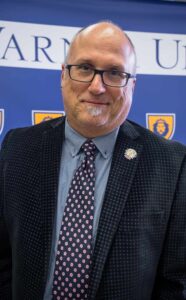 Dr. Tim Craig is a big deal in the world of college radio. This fall he was chosen to take himself and a WU student to be part of a 15-member group representing the College Radio Foundation as they commemorated World College Radio Day 2022 at the White House. Our student was able to sit at a table and pose the very first question to Vice President Kamala Harris, and they also got a pretty close view of the President.
Additionally, Dr. Craig went to Baltimore this fall and presented at a session titled "Spinning Vinyl: Using Vinylthon as an Exciting Event for Your Radio Station." Vinylthon is a 24-hour event when college radio stations go all-vinyl to raise money for student scholarships. The event takes place at over 150 radio stations, with Warner's being one of them.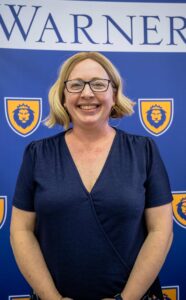 Sara Kane, who is getting very close to completing her dissertation, was chosen for a poster presentation at the Florida Southern College Ed.D. Research Marathon in October. However, due to Hurricane Ian, the October poster session has been postponed to February 2023. Her presentation is titled "Promoting Undergraduate Success with Asset-Based Pedagogy, Utility-Value, Transparency Framework, and Explanatory Sequential Mixed Methods."
Sara's research has also helped launch and frame our university's QEP for SACSCOC.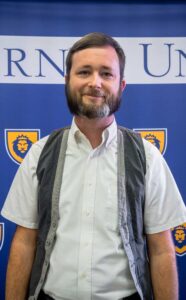 Dr. Robert Lamar recently contributed to a conference paper titled "Exploratory Research of Covid-19 Vaccination Effects on Populations in Florida." The paper was a statistical study comparing vaccination against COVID-19 to the spread of the disease. It focused on Floridians, organized by region and race, at a time when vaccination was becoming common in Florida and the spread of the disease was still a significant concern. The paper was originally a project in the master's program work of two other individuals, and Dr. Lamar was involved with others in helping to polish the research for acceptance.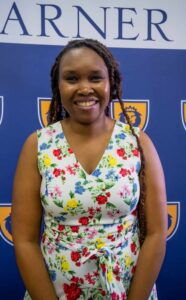 Dr. Verna Omanwa recently earned her Certified Financial Planner certification. The CFP certification is recognized as the standard of excellence in the financial-planning profession. Like the other faculty members, with this achievement, Dr. Omanwa has modeled excellence and motivation and scholarship to WU students and the entire community.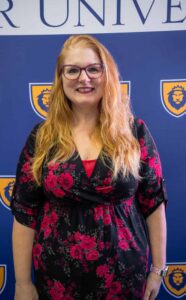 Dr. April Steen was invited to speak at The National Association of Social Workers, Florida Chapter Social Work Conference this past fall. Her presentation was titled "Promoting a Culture of Safety: Medical Errors Prevention." Dr. Steen is getting Warner's name out to the public and developing a great reputation for our Social Work program. She loves her discipline and sets an amazing example of involvement and scholarship for WU students.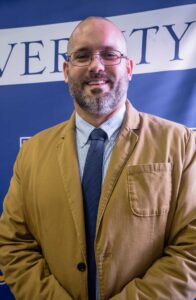 Dr. Matt Swale completed his Ph.D. in Biblical Studies within the last twelve months, but in November he also presented a paper at one of the more prestigious conferences in his discipline, the conference for the Evangelical Theological Society. His paper was presented in a section of the conference about Hebrew poetry and the Psalms, and it was titled "Polemicizing Past Unholiness: The Rhetorical Role of an Undetected Allusion in Psalm 115." Dr. Swale is also amazing at engaging non-believing students and helping them think about theological matters.
Dr. Maureen Davin has a long history and has been very involved with an organization called SHAPE Florida, which stands for the Society of Health & Physical Educators of Florida. This fall Dr. Davin was chosen to receive the organization's Don Knitt Service Award, which is one of the top two awards of the organization.
Dr. Davin and the Exercise Science Department have also had a number of WU students receive awards at SHAPE's annual conference throughout the years.
To all of our award winners—thank you for your service to Warner and congratulations on your accomplishments. We are very proud of each of you and honored that you continue to guide our students toward Christ-like character and intellectual maturity.