By Delaney Elder, WU Student
On November 2nd, 2022, Warner University honored three individuals who were selected to receive this year's Alumni Awards during Spirit Week. The reception was supposed to be held on September 28, 2022 but was postponed due to Hurricane Ian.
Here at Warner, we encourage students to build themselves a foundation of faith and a work ethic that will set them up for lasting success. It is our hope that Warner alumni will continue to succeed far after their time at Warner, and their success will help those around them to flourish as well. 
That dream comes true in the form of alumni like our award recipients this year.
Alumni Servanthood Award
The Alumni Servanthood Award winner is Gina Williams, Principal of Winter Haven High School. Gina graduated from Warner in 1988 and was a cheerleader during her years here. With her major in business administration, you wouldn't have assumed she'd take the route of teaching. 
Initially, she found her calling working in Special Education, and she eventually worked her way up to the position of leadership she has today. She finds her work most fulfilling and encourages others to find a career that "doesn't feel like work at all."
Distinguished Alumni Award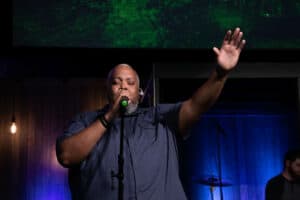 The Distinguished Alumni Award winner is Rodney Dallas, an individual who has given his time and effort to make Warner a better university. Rodney earned his bachelor's degree from Warner in 2009 and his master's degree in 2021 in science and management which helps him lead students in a way that impacts their lives for the better.
A fun fact about Rodney Dallas is that as a kid, he wanted to be a lawyer. Now he works with traveling healthcare providers by supplying them with proper facilities to work in.
Young Alumni Award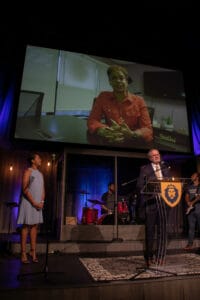 The Young Alumni Award winner is Lea Manningham, owner of a nonprofit organization called Girls of the World. Lea graduated from Warner in 2013 with an associate degree in church and ministry. 
Her education allowed her to grow on her own spiritual walk and now she gets to share that knowledge with the girls she mentors. Lea Manningham never thought she'd have the career she has today, but has found it so empowering to be able to help others along their journeys in life.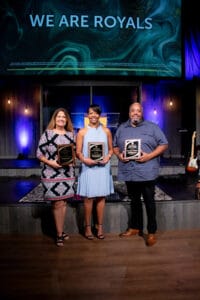 Pictured left to right:
Gina Williams, Lea Manningham, and Rodney Dallas