Warner University Instructor in Sport Management, Women's Volleyball Head Coach, and Vice President for the Gimme 4 Foundation, Chrissy Moskovits (BA ' 04) has dedicated her talents to the next generation of Warner students and athletes and to a local cause very close to her heart.
From the moment Moskovits graduated from Warner, she continued to leave her mark at the institution with previous positions including Athletic Secretary, Sports Information Director, Print Services Coordinator, to her current positions as professor and head coach.
"As a professor at Warner I most enjoy getting to know students and building a relationship with them. Our university is filled with a diverse student body; these people have amazing stories and they are wonderful," said Moskovits. "That's what makes being a professor so unique and we have the opportunity to impact their lives tremendously."
As a coach, Moskovits has led the women's volleyball team to very successful seasons, earning the 2015 Coach of the Year award.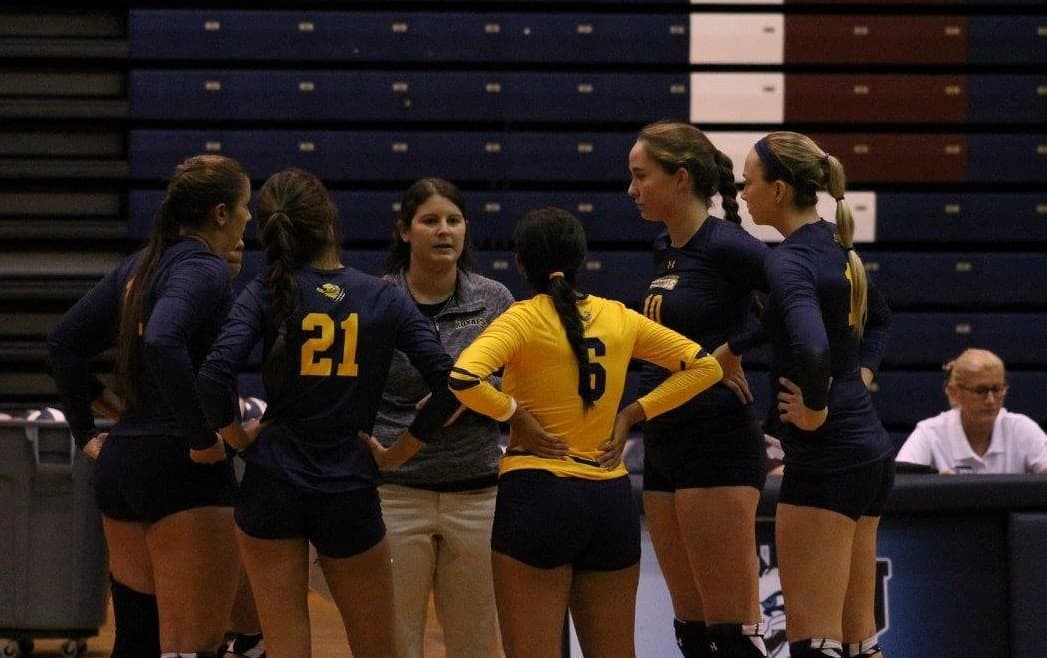 "For me, it was more about celebrating the success of the season; receiving that award was an honor, but our success is a collective effort from every coach, trainer, administrator, chaplain and especially the players," said Moskovits. "We had the single best season in program history and the award will be a constant reminder of what we are capable of achieving."
Deciding to be involved with the Gimme 4 Foundation and helping countless families in their battles with cancer was just another way Moskovits has utilized her abilities. It has been rewarding for her, someone who understands all too well the pain of losing a loved one to the disease, having lost her father in 2014 after an eight-year battle with colon cancer.
"Knowing how difficult the process was for him and the amount of money we spent on treatments, it is an honor to be able to help others going through the same fight," said Moskovits. "I love every minute I get to help a family fighting this battle."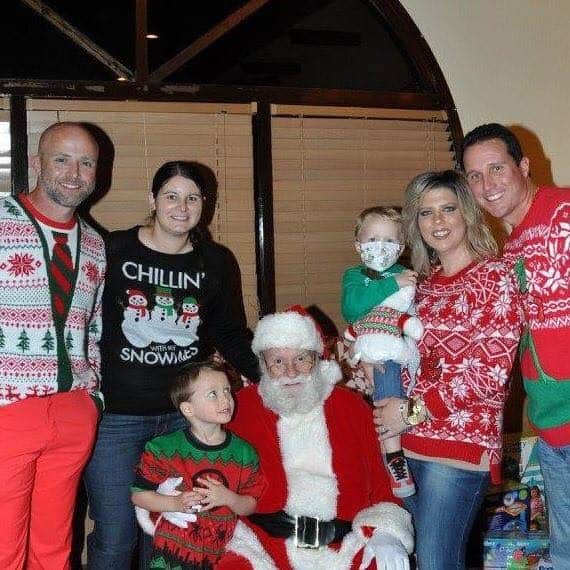 With many achievements and a hefty resume comes those significant people in the background who have impacted Moskovits and guided her along her journey, people including Mark Thomas, Dawn Rafool, former Warner Athletic Director Gary Bays, and Dr. James Moyer who earns the biggest credit and her favorite memory from her student years at Warner.
"This person has truly had the largest impact on my life. I am blessed every day that I get to work with him and definitely wouldn't be the person I am today if it weren't for his persistence," said Moskovits.
"During my freshman year here I was in the communication arts building with friends of mine while they were working on a video in the editing room. Dr. Moyer walked by to check on things and said 'I don't know you. Who are you? Come to my office, let's talk.' Scariest moment ever of my life at that time – but definitely funny now. So I went to his office, it felt like we were playing 20 Questions! At the end of our talk, I had signed a form and became a Communication Arts major."
Married for seven years to David Moskovits, Warner's Assistant Baseball Coach, the couple has a two-year old son named Kason.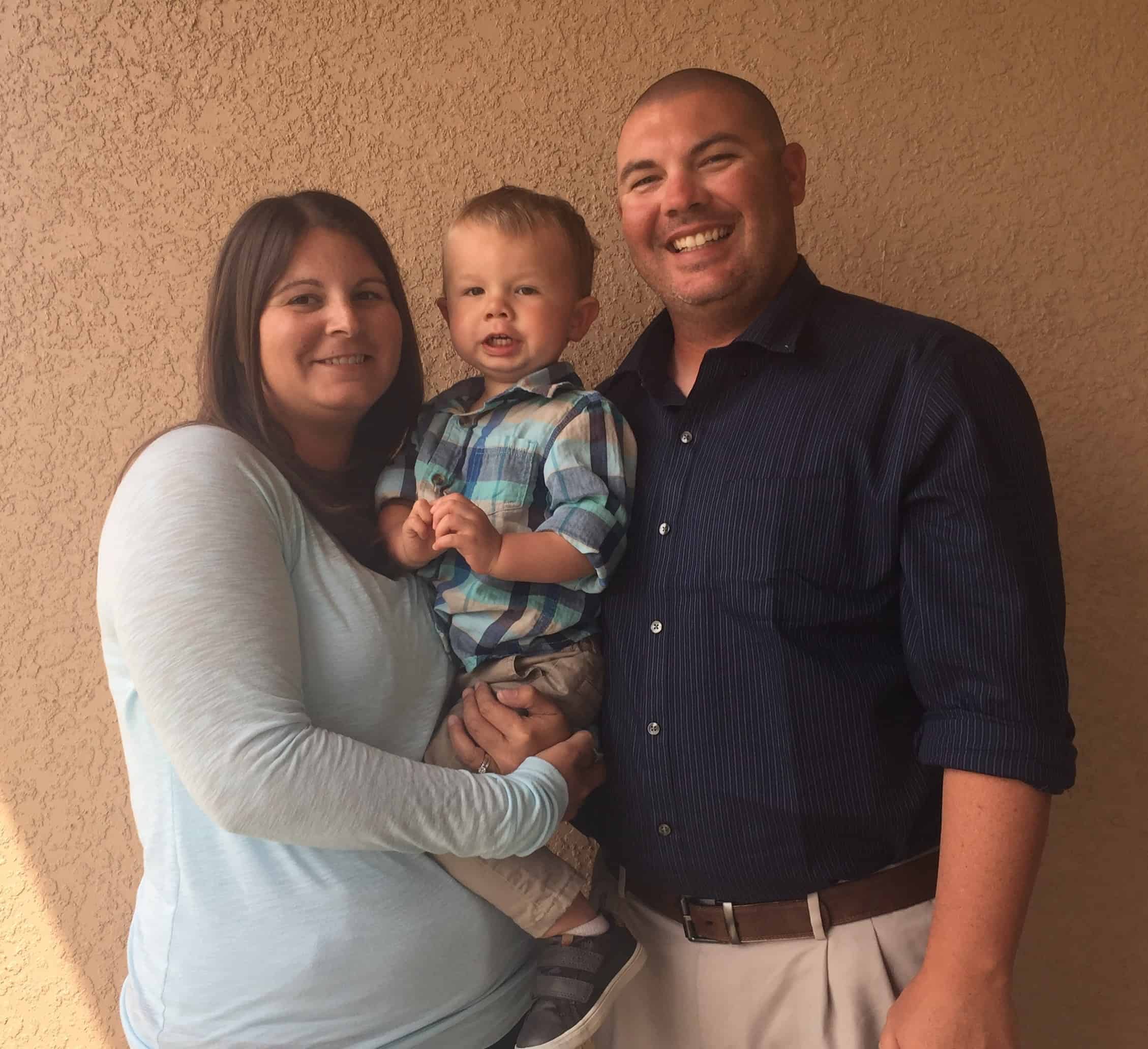 "Dave is without a doubt my best friend and biggest fan. I will be forever grateful that he supports my passion to coach and understands the long hours it takes to be a successful coach and instructor," said Moskovits. "Kason is absolutely the best part of our lives! He has an amazing personality and brings an unremarkable amount of joy to our lives every day."
Adding to an impressive academic resume with an undergraduate degree in Communication, a Master of Science in Management (Warner) and a Master of Arts in Coaching and Athletic Administration (Concordia University – Irvine), Moskovits has been accepted in a doctoral program at Concordia University Chicago.
We want to thank Chrissy for everything she has done for Warner and congratulate her on all her accomplishments. We wish her many blessings!