Assistant Professor of Music Dr. Jonathan Reed has an inspiring love and talent for music.  He earned his B.A. at Butler University, his M.M. at Bob Jones University, and his D.M.A. at University of Cincinnati College-Conservatory of Music.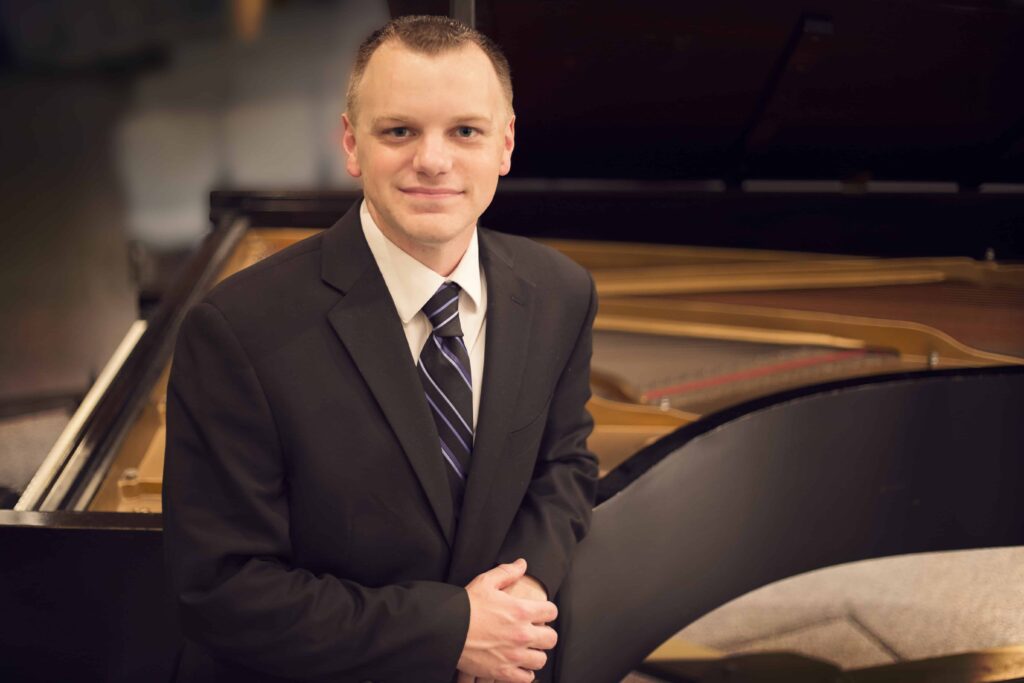 Reed has played the piano since he was eight years old, first becoming interested when he heard the pianist at his church playing the instrument. He then began taking lessons from her.
"Listening to sound and music has always been a fascination for me," said Reed. "I really fell in love with being able to make sounds on my own and creating music."
Having grown up in a small town, Reed's only options were to either work on the farm or practice the piano; it was an easy decision.
Reed's ability and talent kept growing and by the time he reached high school, he was studying piano with a university professor, was practicing anywhere from two to fours hours a day, and performing full length recitals.
"Before I knew it, I was a musician," said Reed. "The fascination never wore off and I would still sit down and come up with new sounds that have never really been tried before or try sounds in different ways."
But there's one little detail to this Piano Man's magic- Reed is impartially deaf with hearing loss in one ear.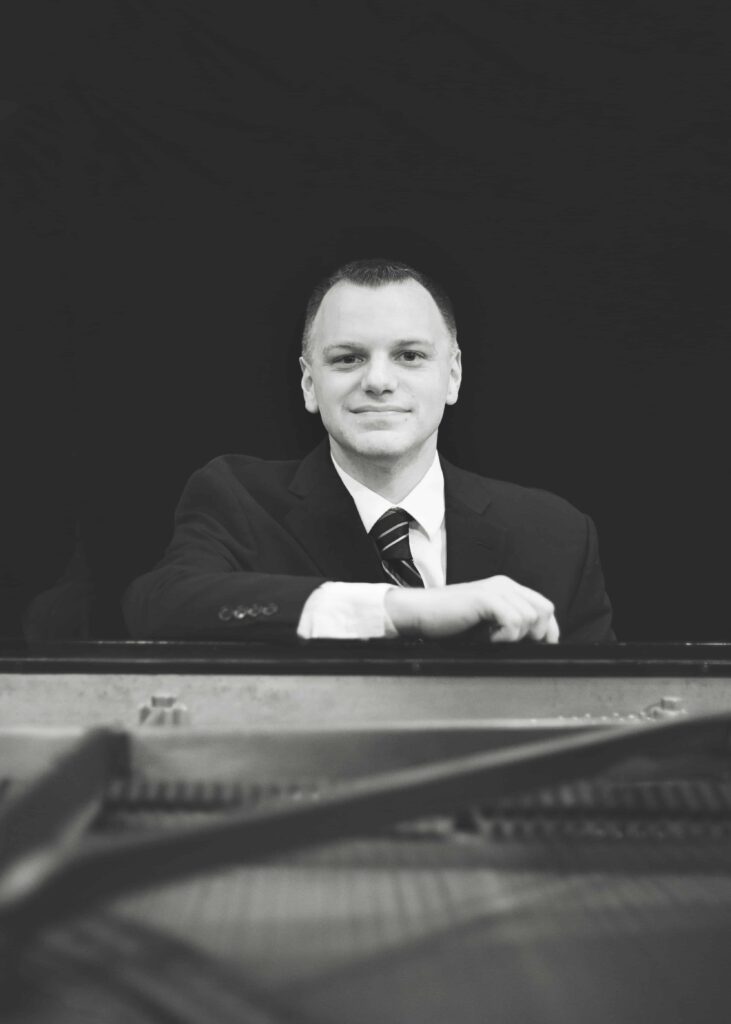 Because of complications when Reed was born, doctors gave him strong drugs in order to keep him alive, but the medications were oxytocic and damaged some of the nerves in his ears, and as a result, Reed lost the upper frequencies of the hearing range.
"About an octave and a half from the end of the piano is the last pitch I can make out, therefore, I end up playing lots of pitches that I don't actually hear, so I have to project that sound onto the instrument in order to hear it in my head and pretend like I hear it," said Reed.
This has never slowed Reed down or prevented him from doing what he loves, and through his life, Reed has shown the power and love of God and what He can do.
"There have been so many different specific ways that God has led me from one path to the next and even overcoming a lot of these inabilities that people would see, either as the disability or the hearing loss or the speech impediment, here I am, a professional musician and a college level teacher," said Reed.
"Those things don't happen by accident."
As an active arranger and performer, Reed has arranged and recorded four albums of piano music and is currently an accompanist for the Lake Wales Chorale.
Reed has performed in classical concerts, churches, and most recently at the Bok Tower Gardens and the Lake Wales Arts Center which was a special feature on PGTV's "Out and About Art."
However, performing with the Butler University Orchestra and doing a concerto with them is Reed's most memorable performance he's had to date.
Reed won the concerto competition his freshman year at Butler University but because freshmen weren't allowed to perform yet, he was given the option of performing half of the concerto then or waiting a couple of years to perform all of it. Reed decided to wait and played the entire concerto, which is a 30 minute piece all from memorization.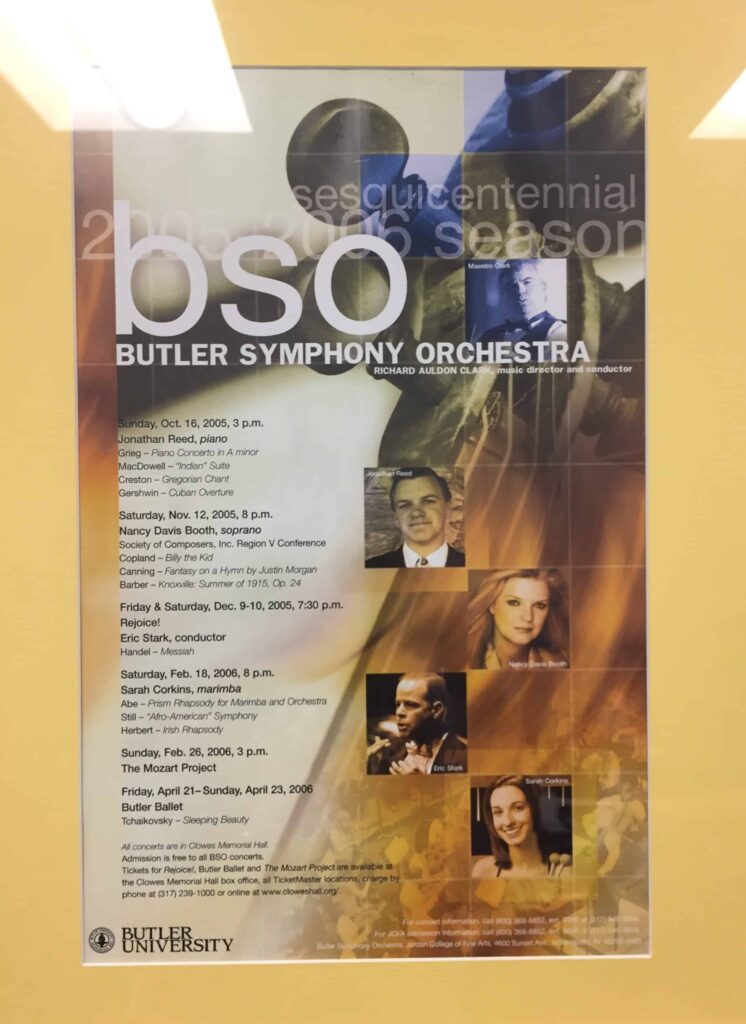 Poster board Reed keeps in his office
"The concerto went extremely well and being able to play with such a large group was a phenomenal experience, probably one of the most significant highlights in terms of performances."
As a professor, Reed gets to teach his passion everyday and watch students grow and improve just like he did.
"With teaching, I started realizing that it was very fulfilling, sometimes even more so than performing," said Reed.
"You feel the long-term impact you are having on any particular student, and it's an investment on others."
Click on the link to watch Dr. Jonathan Reed's performance at Lake Wales Art Center featured on PGTV's "Out and About Art."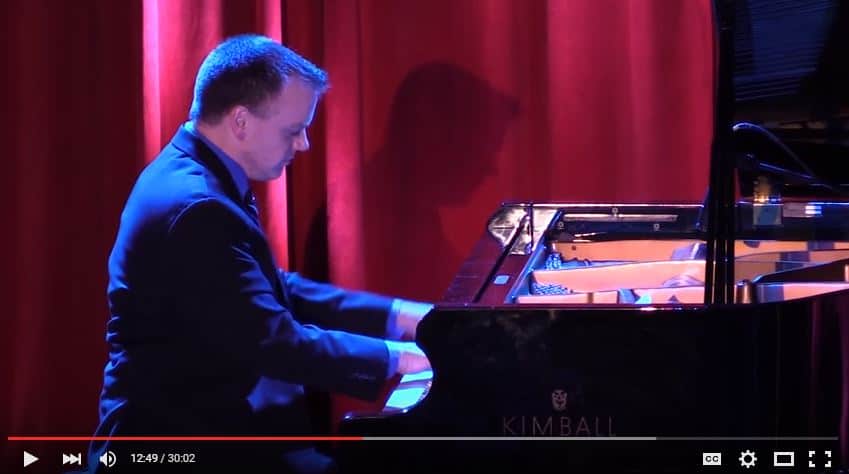 https://warner.edu/dr-reeds-television-debut/