By WU Student, Delaney Elder
On February 11, 2023, history was made for Warner University as we hosted our first-ever Women's Lacrosse match! The match was at 1 p.m. on the Athletic Turf Field against St. Thomas, another university that started its women's lacrosse program this year.
Nerves were running high, but our team is in good hands with Frank Rogers as the Head Coach. Coach Rogers has been credited with starting numerous lacrosse programs at various schools, has coached at the NAIA and NCAA Division II levels, and has over 45 years of experience coaching lacrosse with 20 of those years coaching at the college level.
He's been training the team to the best of his abilities while also establishing a foundation of good communication and trust between the players. The ladies have played scrimmages against UCF as well as FGCU in preparation for their upcoming season.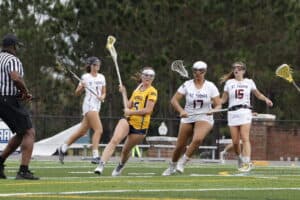 When it came to game day, our Royals gave it their all. Out of the six goals scored, five were shot by Hannah Glaser, and another one was scored by Mary Doell. Both of these players are also the team captains this season.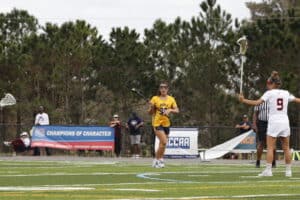 The Royals lost with the game ending at a 6-22 score. It was a tough loss, but we're proud of our athletes for pushing themselves in all of their training and meetings leading up to the day of their first game. Since it was their first match, it's a loss that they can look back on and learn from as they progress through their season.
When asked about the match, Coach Rogers said, "We came out and did some good things. It was our first real game, so it gave us a good idea of where we're at and what we need to improve."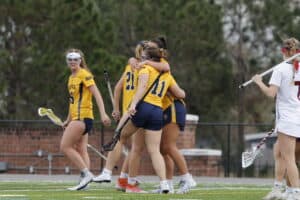 As any athlete would agree, one positive to take from a game like this is: "We did it!"

These athletes have been battling nerves being the inaugural team and learning how to best play with each other in the event of a real game, so the success here is that it happened. Our Royals are going to be able to learn from this game and become more successful in future matches because of it.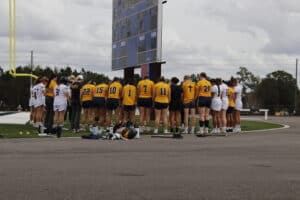 The next Warner Women's Lacrosse game will be on Saturday, February 18 at 3 p.m. against our university rival, Webber International University. The match will be held on their turf, so mark it in your calendars and show your support!