By WU Student, Delaney Elder
When we're just kids, the world can seem so small. The more days we witness on this earth reveal new layers to it and everything within the world is constantly changing. Just when we think we have life figured out, the world is there to remind us how there's always another page to be turned.
The obstacles in our paths don't seem to get any easier to handle either; it's in these tough times that we are told to turn to our faith, turn to the God who'll give us strength. The God who's been knocking at the door and waiting patiently for you to open it, but sometimes it takes a special person or situation to help us find the courage to turn that knob.
At least, that's how it went for Jeremy Johnson as a student at Warner University receiving his bachelor's back in 2006. He had the unique opportunity of studying at Warner while on a basketball scholarship and was brought on the team by the head coach at the time, Coach Bayes.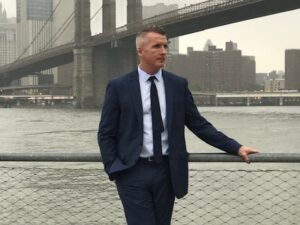 Coach Bayes understood the impact he made on his team and took it a step further by personally mentoring his players. Johnson claimed Coach Bayes happened to be that special person, the guide he needed at that point in his life who helped him open that door and establish an actual relationship with Christ. 
We can all agree one's college career is an integral part of a person's life where perspectives are constantly developing. Jeremy's time at Warner opened his eyes to see how deep faith can run and how wide the possibilities are within it.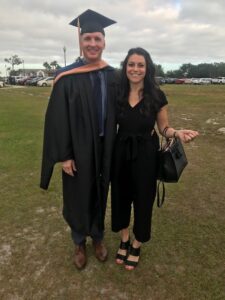 He found a passion for working with others and discovering the best ways a group of people could function together. So, he earned his bachelor's degree in Organizational Management and began working with theme parks like Seaworld and even helped open Aquatica here in central Florida. It was around this time that he decided to discover more opportunities with the help of another degree and returned to Warner as an online student to earn his MSM in 2017.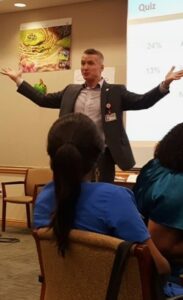 Today he's leaving his current position as a Director of Patient and Team Member Experience at Kent Hospital up in Rhode Island to work in a similar field with the University of North Carolina Health.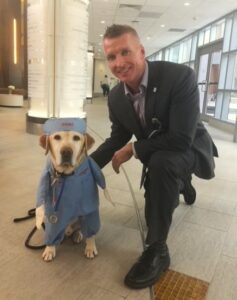 Jeremy Johnson is a very accomplished and personable individual who strived to be a positive influence everywhere he's been in life, and it shows. Remembering his time at Warner, he states that the professors made a positive impact on his abilities as a student, always supporting him as an individual rather than simply one of many other students. They even encouraged his love for writing, teaching him to give attention to what interests you just to see where it takes you. Now, the kid who wanted to be a professional basketball player leads a life leaving behind him a trail of places that have changed for the better because of his impact.