In 2018, Warner commemorates 50 years of educating students who are prepared to lead and committed to serve.  
What a reason to celebrate as we navigate "The Royal Pathway to the Next 50!"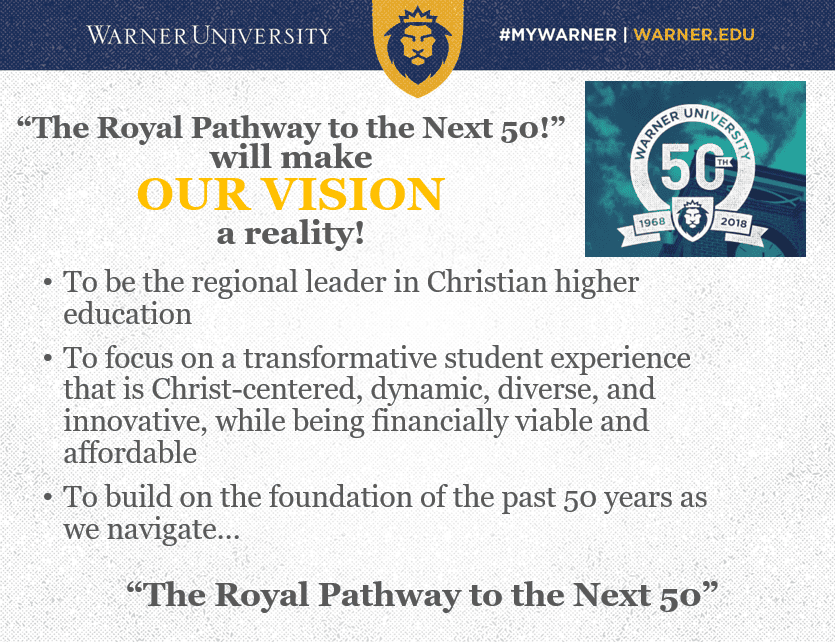 Stay tuned for celebration events throughout the year, including the dedication of the Ed & Myrtle Lou Swindle Agriculture Complex on campus!
Beginning this fiscal year, Warner is introducing The President's Annual Society and your opportunity to get in as a founding member.
Please consider giving at one of the following levels as we continue our mission to "graduate individuals who exemplify academic excellence and Christian character, who are prepared to lead and committed to serve."  
Warner University Annual President's Society

Contact Vice President of Advancement Andrea Thies at 863.638.7611 or andrea.thies@warner.edu
or Assistant VP of Advancement Leigh Ann Wynn at 863.638.1446 or leighann.wynn@warner.edu