There's a new VP in office. Andrea Thies is the new Vice President of Advancement at Warner University and she's excited to get started.
President Hoag and Thies go way back with their connection originating from Joanna Hoag and Thies's husband, Paul, both coaching basketball at Greenville College. The President, who was also working there at that time, offered Thies a position at Greenville knowing she would be a great fit. This was her first time in higher education after working in accounting all her life.
"After working with President Hoag for a little while I saw that he was a strong man of faith and a good leader," said Thies. "You always knew which direction you were headed and expectations were always set for you."
Andrea and Joanna became friends and would often run together, and when Paul went back to the high school in the area to coach, Hoag's daughters Jamie and Joni played on his team.
"It's interconnected," said Thies.
Thies met Paul at the age of 17 and were married at 24.
"It was one of those things where after the first date, I was like 'I'm marrying him mom,'" said Thies.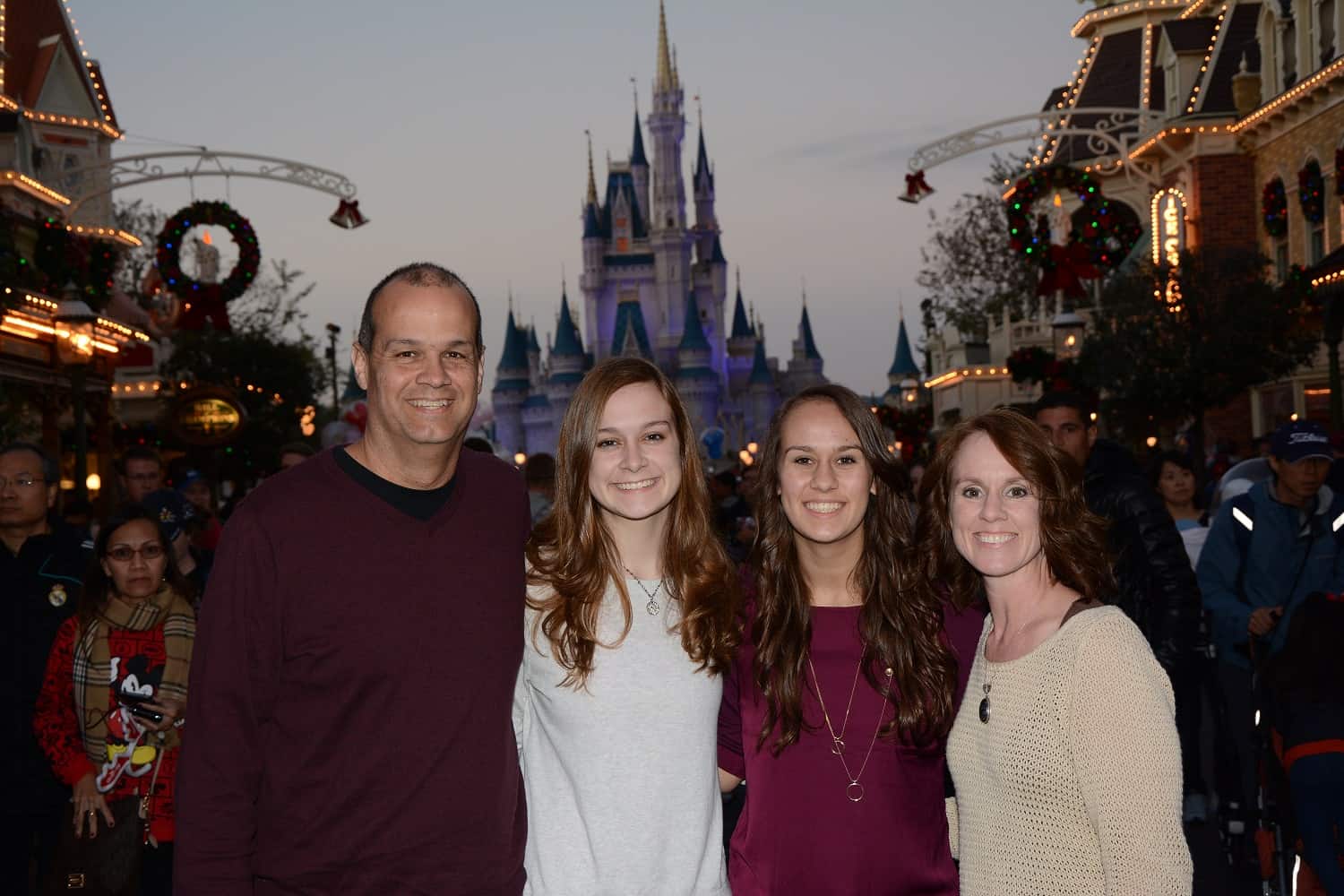 Paul, Ally, Meghan and Andrea Thies
The couple has two daughters, Ally who is 21 and is a senior at Indiana Wesleyan University majoring in Exercise Science with plans on going to grad school to be an Occupational Therapist, and Meghan, 19, a sophomore in college studying Chemistry with an emphasis in Forensics and Spanish, but considering making the transfer to study at Warner. And then there is Daisy, the family's sweet 14-year-old dog.
Sweet Daisy
After continuing on at Greenville for 14 years, Thies received another call from Hoag last spring about coming to Warner. After getting her clear confirmation from God, Thies accepted the position as Vice President of Advancement.
Now settling in, Thies is eager to learn more about what makes Warner the great school she believes it is.
"We have staff and faculty who have stayed here for 20-plus years and still have a heart that is burning with desire to make Warner a most excellent place for all students who come," said Thies.
And Thies is ready to be a part of the Warner family and continue moving the institution forward.
"I want to go out and be able to work with donors, friends, family, and foundations, and be an extension of President Hoag and the faculty and staff on campus," said Thies.
"There have been a lot of people before me who have put a lot of prayer, sweat, heart, and hard work into this school, so one thing I want to continue here is to honor the past while moving into the future."