Freshmen taking the "University Experience" course (UNV 1000) received the first Warner-provided Bible on the first day of classes, August 30th.
The Bibles were graciously sponsored by the Mixon Family through the Mixon Family Bible Fund at Warner University.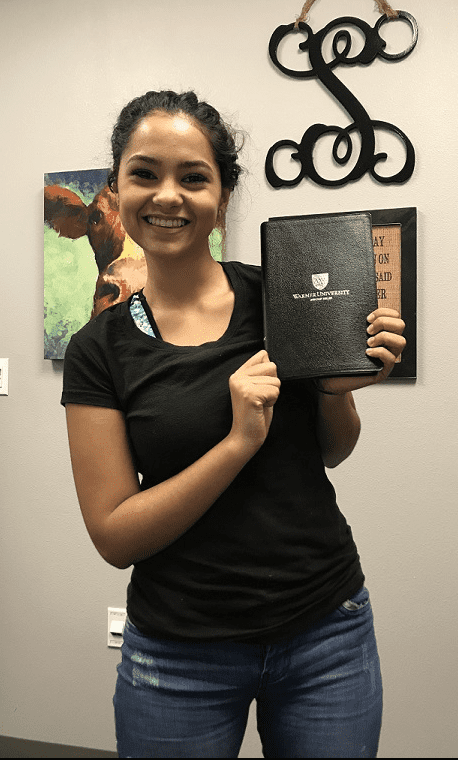 Below are thoughts from some students who received the Bibles, which for some, were their first.
"I was pleased to receive the Bible that Warner University gave me. I haven't had my own in years, I always shared with my mother."
"It was very thoughtful of the person who decided to give everyone a Bible. I am able to open it up and keep it open on the 23rd Psalms in my room."
"I am happy and surprised we were supplied with a Bible."
"It was very thoughtful that the school gave all new students their own Bible. They could've saved that money for something else, but they chose to provide something for us that we will keep and cherish forever."
"I think it was a very nice gesture. I needed a Bible anyways."
"I thought it was very nice that the school gave us our own Bible, I will be using it to grow in my walk with God."
"I'm thankful for the Bible. I keep it in my backpack at all times. I have my personal one in my room, and this one to carry everywhere else. It reminded me why I chose this college."
THANK YOU MIXON FAMILY!