Coming from having a strong role model in her life, her mother, this basketball player knows all about toughness, but during I'munique Green's time at Warner, she has learned the compassion of Christ.
"My two siblings and I always knew about being strong because my mom was the strongest person in my family, and she would always talk about how everything happens for a reason and that God is looking out for us," said I'munique. "She would talk about these things even with having been through a lot."
I'munique found an enjoyable outlet in basketball during her first year of high school, so she thought about trying out for her school's team and made it.
"I found a bigger picture in basketball and it was just fun for me."
When I'munique got a message from Warner's Head Women's Basketball Coach John Dunlap recruiting her to Warner, she felt she was supposed to come here for a reason.
"Being at Warner has been life changing because it has helped me see things differently," said I'munique. "I got closer to God while I was here. I grew up and I think differently now."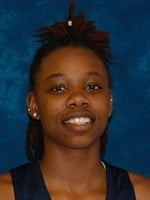 Playing basketball for the team has also played a part in her growth at Warner.
"Everything you go through is for a reason, and basketball was a way for me to figure out who I was in life. Basketball led me to the person that I am today."
This change hasn't gone unnoticed.
"I'munique has grown in every way, especially spiritually, in the past two years. She now has a special, personal relationship with Jesus Christ," said Coach Dunlap.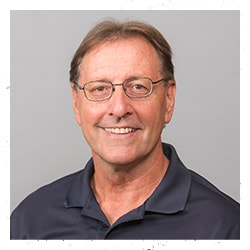 John Dunlap, Women's Basketball Coach
A junior this year, I'munique is a Social Work major, but also has plans to enter into the Air Force and work with juveniles as a police officer.
"The military was something I always wanted to do, I just never really looked into it. I always wanted to give back," said I'munique. "But now Warner has led me to it. God led me to it."
We wish her the best with the basketball season and all her aspirations! We feel this is only the beginning for I'munique.