Dr. Timothy Dwyer, a professor of Bible and church ministry at Warner, is also the new department chair of the ministry department, in charge of the majors: church ministry, interdisciplinary ministry, and Biblical studies.
Dwyer said that he will not be teaching any less because of his new position.
"I really enjoy the teaching," Dwyer said. "Teaching gives me a chance to interact with students every day."
The former department chair, Dr. Michael Sanders, has been promoted to Dean of Faculty.
Dwyer has been teaching at Warner for four years, two on campus and two as an adjunct.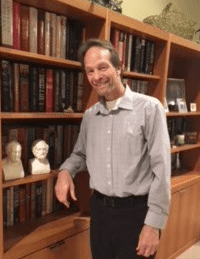 Dwyer is also a part of the new ministry blog on Warner's web site. The blog features a new post each week and each member of the ministry department is responsible for one week in the month.
"We have written articles on Greek at Warner, the Reformation, Ministry priorities, and service at the Care Center so far," Dwyer said.
Before Warner, Dwyer taught at Roberts Wesleyan College for 13 years and at Anderson University in Indiana, also for 13 years.
"I've always been in ministry," said Dr. Dwyer, who is an ordained minister in the Church of God and has spent time as a pastor of various churches during his teaching career.  Dwyer is currently an assistant pastor at South Lake Wales Church of God.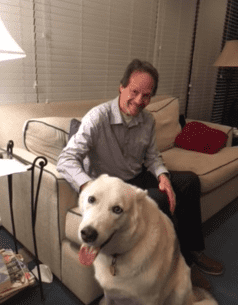 According to Dwyer, anyone in ministry should have three qualities: they should be "immersed in the Word of God," have "transformed character," and have "actual skills" for leadership and ministering.
Dwyer currently reads six Psalms every morning, as well as about six chapters of the Old Testament (he does this to balance out his studies he must do for his New Testament classes).
During the day, Dwyer tries to read a couple chapters in each of the testaments in Hebrew and Greek.  Then he finishes day with a Psalm or two at night.
Besides all of this, Dwyer tries to memorize a verse from the Bible every day.
"I just take Colossians 3:16 very seriously," Dwyer said.
Colossians 3:16 reads, "Let the word of Christ dwell in you richly."
Having been married 34 years to his wife, Paula, Dwyer has two sons; Peter, a police officer in Atlanta, and Philip, a computer software engineer in Indianapolis.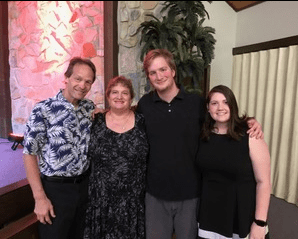 Dwyer is passionate about bringing a higher knowledge and love of the Bible to students. He said that his favorite part about teaching is "watching the Bible actually transform a student's life."