It is that time of the year again!
We are so excited to announce that registration has opened
up
for the
2019 Thompson Summer Ag Camp "Camp ROAR"!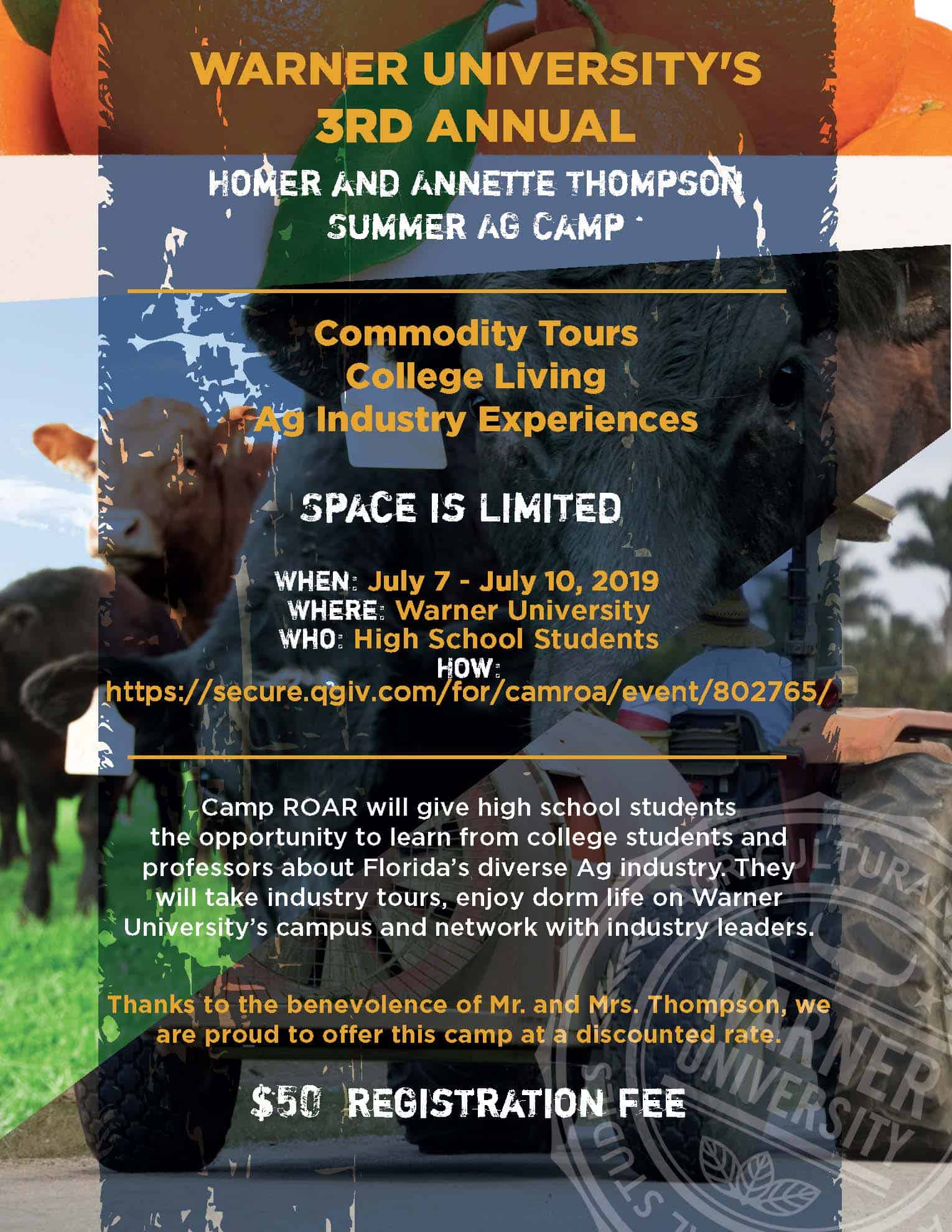 Space is limited, so don't wait too long! Registration will close June 21st at Noon. To sign up simply
follow the link below, or "click" the flyer. 
https://secure.qgiv.com/for/camroa/event/802765/
At the close of registration, all parents and guardians will receive the camp itinerary along with a packing list for their students. If you have any questions regarding camp, please contact Abby Crawford by email at abby.crawford@warner.edu or by phone 863-638-7248.
See you in July!