Warner's sixth annual Apples of Gold Scholarship luncheon was held on October 27, 2022 at the home of Mr. and Mrs. George O'Neill, Jr. within Mountain Lake Estates with proceeds from the event going directly to student scholarships. So far, over $83,000 has been raised this year.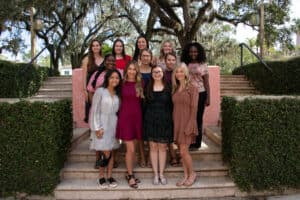 "We are so thankful for our 'Legacy Team' of ladies and corporate sponsors who have continued to support the mission of Apples of Gold at Warner University," said Leigh Ann Wynn, asst. vice president of advancement at Warner University. "We could not offer the Christian education and mentorship at WU without the impact of these women. Getting to know our supporters better at this luncheon is really fun — especially when they get to know our students better too!"
To view all photos from the evening, please click here.
During the event, the university awarded the 2022 Philanthropist of the Year to alumna Erica O'Neill '12 '15 for her willingness to always give of her time, talents and resources. Also recognized were our corporate sponsors including Epic Affect Foundation, Florida Farm Bureau, Mosaic, Chemical Containers, Oakley Transport, Victor Smith Law Group, Duke Energy, Publix Super Market Charities, Citizens Bank & Trust and Mahalak Auto Group.
We love that our community believes in our students enough, and desires for them to continue their education in a caring, Christian atmosphere, that they step up and support these students financially through the Apples of Gold Scholarship Fund. This helps to lessen their burden as 100% of Warner students receive some sort of financial aid while enrolled.
We appreciate each and every one of you who have stepped up with your gifts, whether it be your time, talent or money, towards this important fund. Young ladies from Warner were also in attendance making connections for future internships and job opportunities.
Lastly, we'd like to thank the hostesses who have continued to invite their friends to this event: Barb Andrews, Debbie Gill, Sen. Denise Grimsley, Dr. Doris Gukich, Joanna Hoag, Michelle Hurst, Jinny Laderer, Charlotte Lightsey, Marcia Lightsey, Beverly Maxwell, Pec McGinnes, Laura Motis, Erica O'Neill, Susan Raburn, Heather Snively, Marissa Story, Dr. Sue Stover, Debbie Swindle, Andrea Thies, Ernestine Tye and Leigh Ann Wynn.
If you feel led to support student scholarships, please click on this link to do so.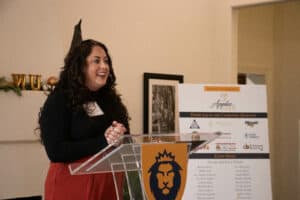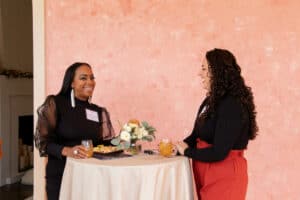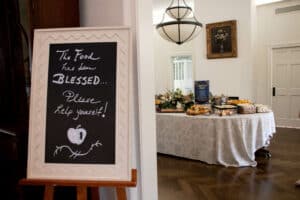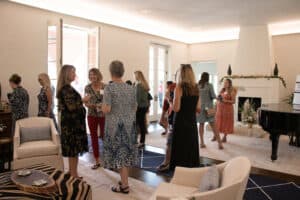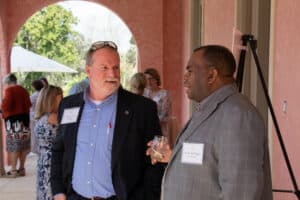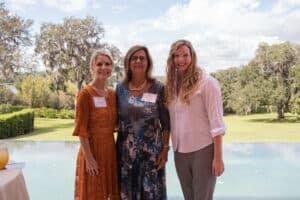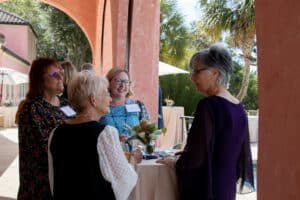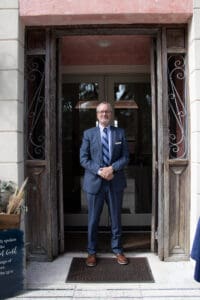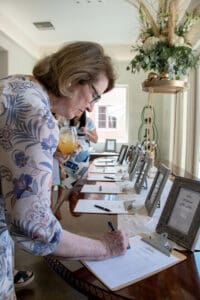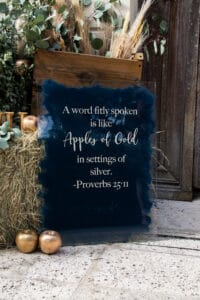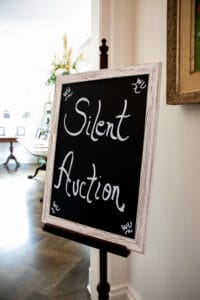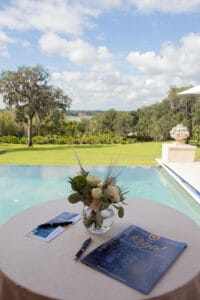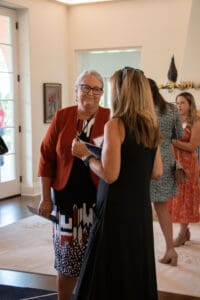 Photos courtesy of Moa Bjorestam, Class of 2025.