By Evie Bodiford, WU Student
The 5th Annual Apples of Gold Scholarship Fundraiser was held at the home at George & Erica O'Neill within the Mountain Lake Estates on December 2nd during both the lunchtime and the evening time. This year, our motto is "Jesus Changes Everything." With that mindset and faith we have in the Lord, we feel bl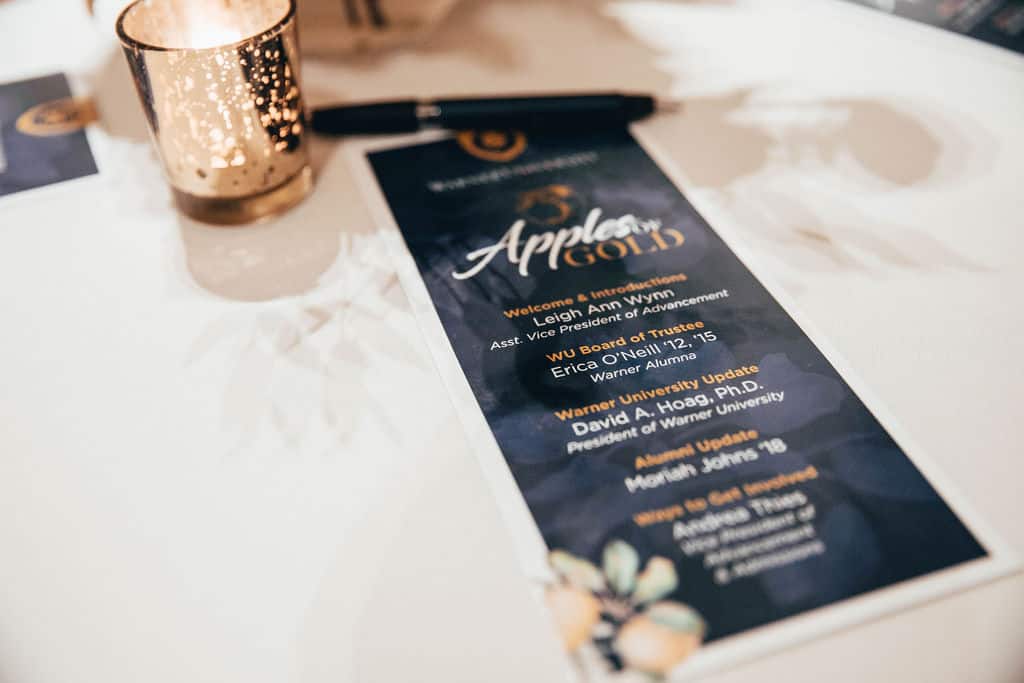 essed to say that this year's event raised over $98,000 so far, totaling around $410,000 in the five years of Apples of Gold.
Each year, Warner University awards students scholarships totaling over $6.1 million, reducing their tuition due around 35%. Some students receive federal grants and other outside scholarships–and almost all have jobs of one kind or another–but most still end up taking out loans that they will pay on for years to come. We love the fact that our community believes in our students enough, and desire them to continue their education in a caring, Christian atmosphere, that they step up and support these students financially through support of the Apples of Gold Scholarship Fund. This helps to lessen their burden.
We appreciate each and everyone of you who have stepped up with your gifts towards this important fund. Young ladies from Warner were in attendance mingling with the guests, making connections for internships and future job opportunities. Thank you to the hostesses who have continued to help host this event.