Warner University will be celebrating their 2016 Alumni Awards during the Homecoming Chapel on November 3rd.  This year's three recipients are Mr. Lee Jackson (BA '03), the late Dr. Patsy Charlene "Dodie" Haynes (BA'78), and Dr. David Sebastian (BA'75).
The Distinguished Alumni Award
Mr. Lee Jackson is the recipient for the Distinguished Alumni Award, an award that is given to that individual who has distinguished himself/herself through professional and personal achievement, whose contributions have reflected well on the university, and who has demonstrated a continued involvement and interest in Warner University.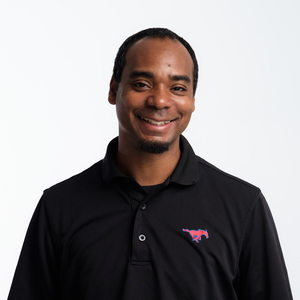 Lee is the sports director for a non-profit ministry in the inner city of Dallas, TX., called Mercy Street. He manages and oversees a 20-acre sports complex that provides sports programs as a tool to share the gospel with youth and their families. This year Lee will also serve as one of the directors for the Texas Rangers Urban Youth Academy, which provides high-level baseball training and year round academic help.
Prior to his current job, Lee was a neighborhood director for a ministry in Memphis, TN., called Memphis Athletic Ministries and also Assistant Director of the largest inner city Christian sports camp in America called Kids Across America.
Raised in Cleveland, OH., Lee struggled as a homeless 13 year-old, seeking to find his way to a better life. Lee became the first in his family to attend and graduate from college. He was a transfer student from Mississippi Valley State University and came to, at the time, Warner Southern College in 2000. Lee graduated Warner University in 2003 with a bachelor's degree in Sport Management, received a certificate of Biblical & Leadership training from the biblical discipleship program at Kanakuk Institute, and earned his master's degree from John Brown University in Youth and Family Ministry.
Lee lives in Dallas, TX with his wife Kim and two daughters Anaiya and Alana and their third child on the way.
Past recipients of this award are Jason Roe (BA '96), Robert Quam (BA '85), Gregory Rodden  (BA '95), and Denise Grimsley (BA '99).
Congratulations Lee!
The Alumni Servant Award
Dr. Patsy Charlene "Dodie" Haynes (BA' 78) is the posthumous recipient for this year's Alumni Servant Award, an award that is given to that individual who has exemplified the commitment of leadership and servant hood to his/her alma mater and community.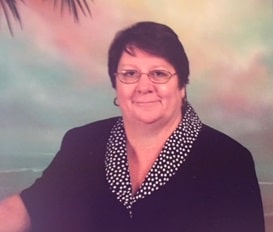 Dodie earned her bachelor's degree from the then Warner Southern College and a master's degree and doctorate degree from Nova University. All of her formal education was used to instruct and help many. She taught at Spook Hill Elementary, served as Assistant Principal at Sand Hill Elementary, and served as Principal of Alturas Elementary until her retirement in 2011 after 31 years of service in education.
Dodie was a giver and met the needs of many. Because of her great love for Warner University and America, Dodie served as the assistant to the director of a patriotic production presented at Warner University for more than 25 years with thousands attending.
Dodie, at the age of 63, went to be with her Lord on the Friday morning of October 7, 2016. A Celebration of Life was held on October 9, 2016 at the South Lake Wales Church of God.
Last year's recipient for the first Alumni Servant Award was Justin Turner (BA'09).
We were so proud of Dodie and all of her accomplishments.
The Alumni Founder's Award
This year's recipient for the Alumni Founder's Award is Dr. David Sebastian (BA'75). This award is given to that individual committed to living out a Christian worldview that is biblically faithful and culturally relevant. It recognizes a Ministry Alumni who continues to learn, lead, and serve in their communities for the glory of God.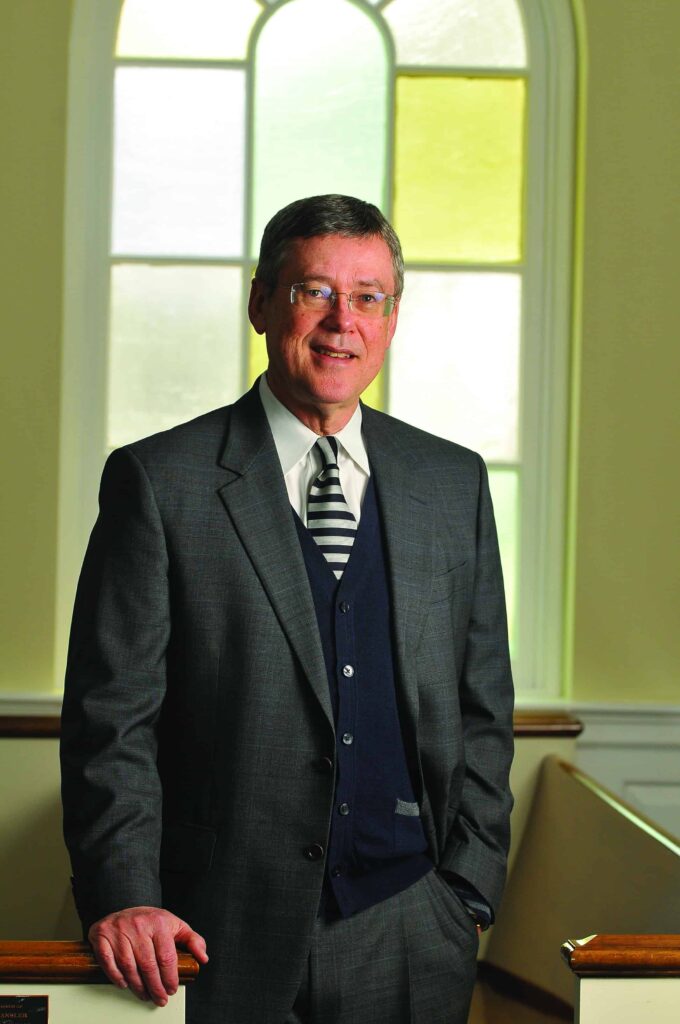 David is Dean Emeritus and Minister at Large for Anderson University, having served as the Dean at the School of Theology for 19 years, the longest tenure in the history of the school. David was the seventh person to hold this position.
Prior to working at Anderson University, David served as the Senior Pastor of the Salem Church of God in Clayton, OH., and before that he served as Senior Pastor of North Hills Church of God in Phoenix, AZ.
David is an ordained minister of the Church of God, has served as Chairman of the Board of Trustees of Anderson University, was a member of the Warner University Board of Trustees, is a member of the National Board of Christian Education, , and member of the Church of God Retirement Communities Board of Trustees. He most recently served as a resident Elder of the Madison Park Church of God in Anderson, IN.
David has preached at state and international camp meetings, revivals, minister's conferences, preaching clinics, college religious emphasis weeks and more. He is also an author and has contributed to various books and journals.
David graduated from Middletown High School, Warner University, Anderson University School of Theology, and Fuller Theological Seminary. He took his Doctor of Ministry Degree in Theology with a concentration in Evangelism and Church Growth. While completing his master's degree, David was the recipient of the Schemmer Fellowship in Christian Education.
David is married to wife Debbie; the couple has two daughters, Amy and Julie, and four grandchildren.
This is the first year the Alumni Founders Award has been given.
Congratulations David and to all of our recipients!