By WU Student, Delaney Elder
The weight of a college degree is something often underestimated. It's a blessing to simply have the ability to study at a higher level let alone get to experience the true benefits of a college education. Some people leave their university with lifelong friends and impactful mentors, others leave with developed perspectives and new career opportunities.
Herbert Murphy graduated from Warner University in 2003 with a bachelor's in organizational management. He earned his bachelor's with a plan to move up from his position at the Boys and Girls Club of America as a branch director – after winning Branch Director of the year for two consecutive years – to become the CEO for the Boys and Girls Club of Highlands County. He was selected out of 33 candidates as one of only two African American candidates to be the youngest CEO in the state of Florida for the Boys and Girls Club. 
Even though it was quite the opportunity, it didn't come about without the right amount of dedication. Murphy had been working hard in his position as a branch director, and it showed. After earning branch director of the year two years in a row, he was approached with an opportunity to get involved in a CEO program within the organization. As the new CEO position came up, he was prepared but still needed one thing: a bachelor's degree. 
So, as he went into the position he enrolled as a fulltime student at Warner University. Murphy fully applied himself in his studies as well as his career, and it wouldn't be the last time either. 
His time as CEO of the Boys and Girls Club of Highlands County while being a fulltime student at Warner allowed him a necessary foundation. His classes taught him theoretical approaches to business with a concentration in marketing which then enabled him to put that information into practice in his current position.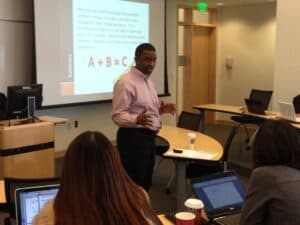 Once he graduated from Warner, he took an area director position in the St. Pete area for the Boys and Girls Club of the Suncoast since they were working to launch an arts academy. The arts have always had special ties to Murphy since he grew up in a family gifted in that area, and he's proud to say it's passed down to his son, a broadway actor. 
Murphy then had the opportunity to co-found the Arts Conservatory for Teens with Dr. Alex Harris. He says a special part of the establishment of ACT was being able to work with an individual like Harris. For around four years, the pair would wake early in the mornings and pray together over their mission in founding ACT. He had found himself a spiritual connection and a solid business partner, and together they were able to establish an academy that would change so many young lives, and continues to do so today.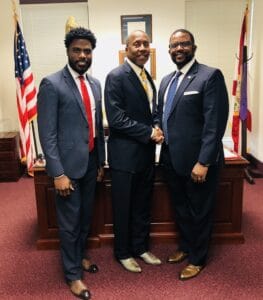 The Arts Conservatory of Teens was built with a drama theater, multimedia center, and plenty more facilities that all contribute to the nourishment of the arts in teens today. The Boys and Girls Club of America eventually invited them to the national conference to highlight them as one of the most innovative clubs in America.
After that, Herbert Murphy felt the need to go back to school and earn a master's. He wanted to attend a university that was research oriented and would be a challenging learning experience. He soon came across Johns Hopkins, and after attending an entrepreneurial conference decided that it was the place to go. As a student at Johns Hopkins he was thankful for the foundation Warner had given him to build off of. As he began to take on a few leadership positions at the school, he decided it was also the right time to launch his consulting business as well as continuing the launch of the arts program in St. Pete, all while earning his MBA.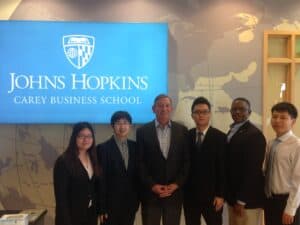 His consulting business, Business Advancement Solutions, allowed him to begin working with small to medium sized businesses and not exclusively nonprofits. Throughout his MBA he began to network clients, which he now has various clients across the country. One of his first initiatives through his business was to get involved with senior healthcare. He discovered an opportunity to partner with a housing company and gave about 150 seniors in the area opportunities for community engagement and trips to get out and involved in the world again.
Throughout his life, he has encountered many career positions in which he could make a positive difference in hundreds of lives. He says the biggest reason he continues to work with improving people's lives and businesses is to pay forward the kindness and attention that he was once given before. 
One of the most influential people he's encountered in his life was a woman by the name Elzora Motley, nicknamed "Mother Motley." She worked as a local board president for the Boys and Girls Club, and was actually the first person who hired him into the organization. From that point on she continued to sponsor him as he attended conferences for his professional development. An African American woman who was quick to support others and had taken him under her wing, introduced him to the world of wealthier individuals as someone who didn't quite understand that world yet. Eventually, he found himself able to be the bridge between these two worlds of the disadvantaged and the wealthy.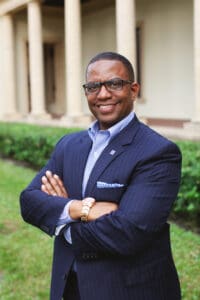 It was by being this bridge that he was able to articulate the needs of those who were at a disadvantage in society to those who had the means to make a difference. It takes a lot of hands joined together to be able to make such a difference in communities in need of change, but it didn't deter Murphy.
By the efforts he put forth over the years, now he sees students who went through those programs he had a hand in developing on big screens, large platforms, their names highlighted – not hidden in shadows. Those students get to lead lives of opportunity and possibility because of the track those programs set them on, and it's all because of the work done by people like Herbert Murphy.