Warner's NEW Tye Athletic Performance Center was
dedicated on Friday, Nov. 1st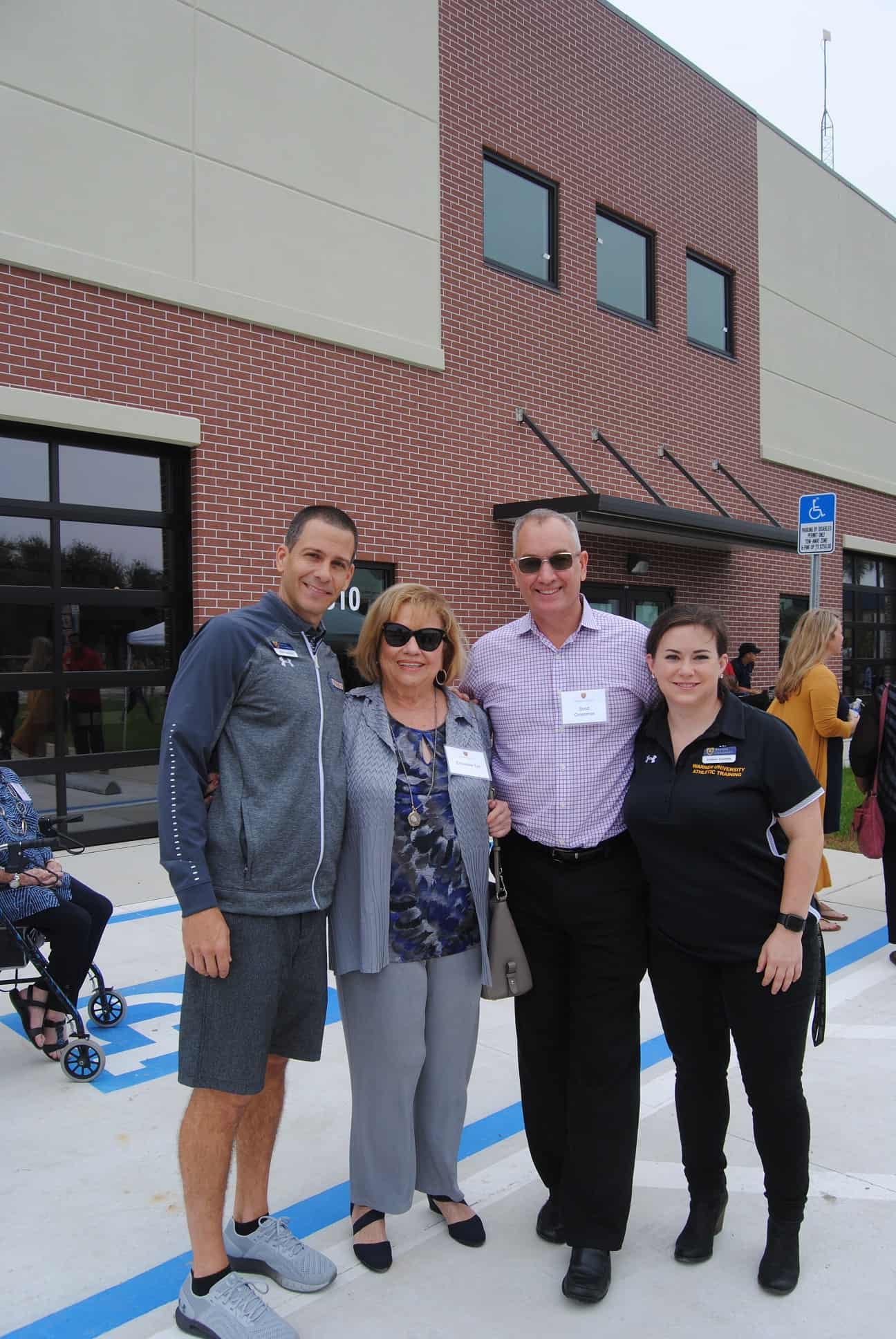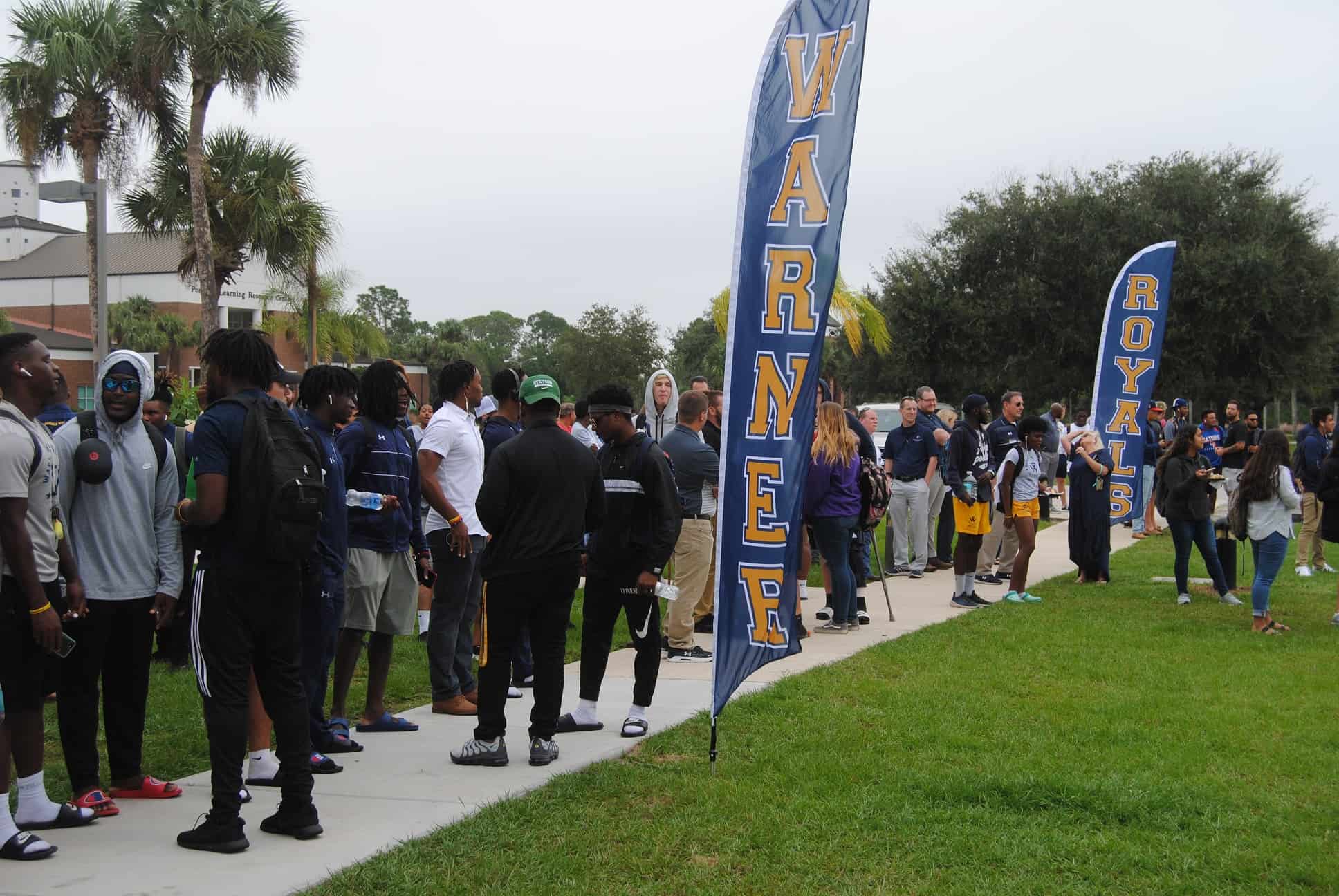 Ernestine Tye and her son and daughter were ready to cut the ribbon
to officially open the Tye Center!
The Tye Center houses a large weight equipment room with intuitive fitness technology connecting athletes to the large TVs on the wall to monitor their efforts.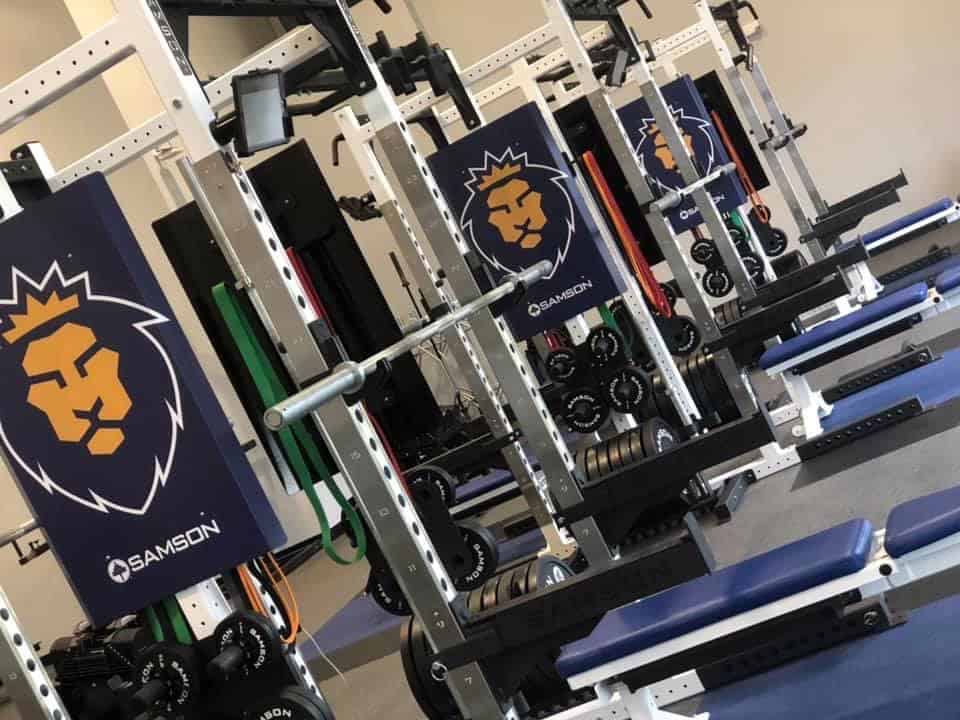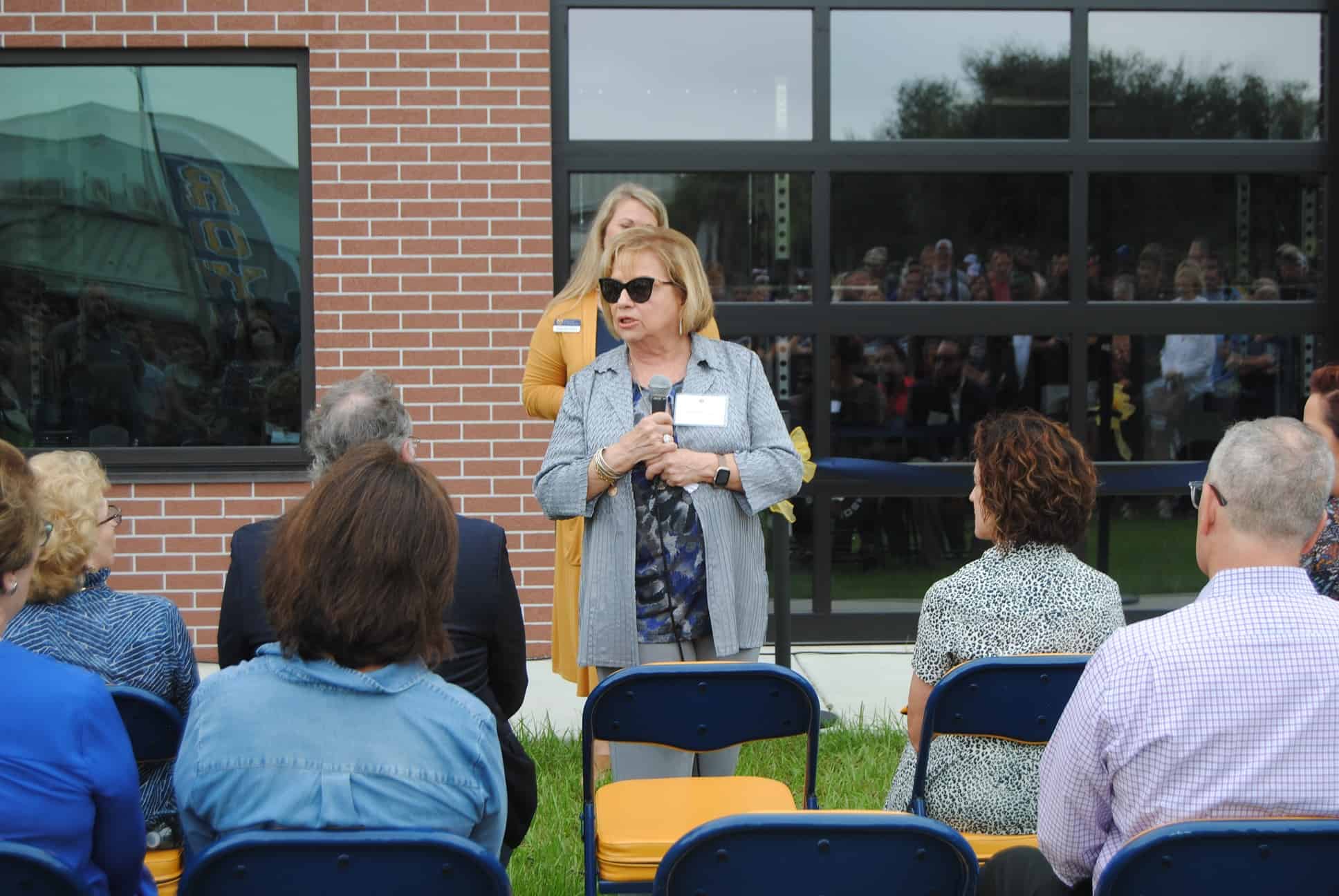 Students came from all around campus to help celebrate the momentous occasion!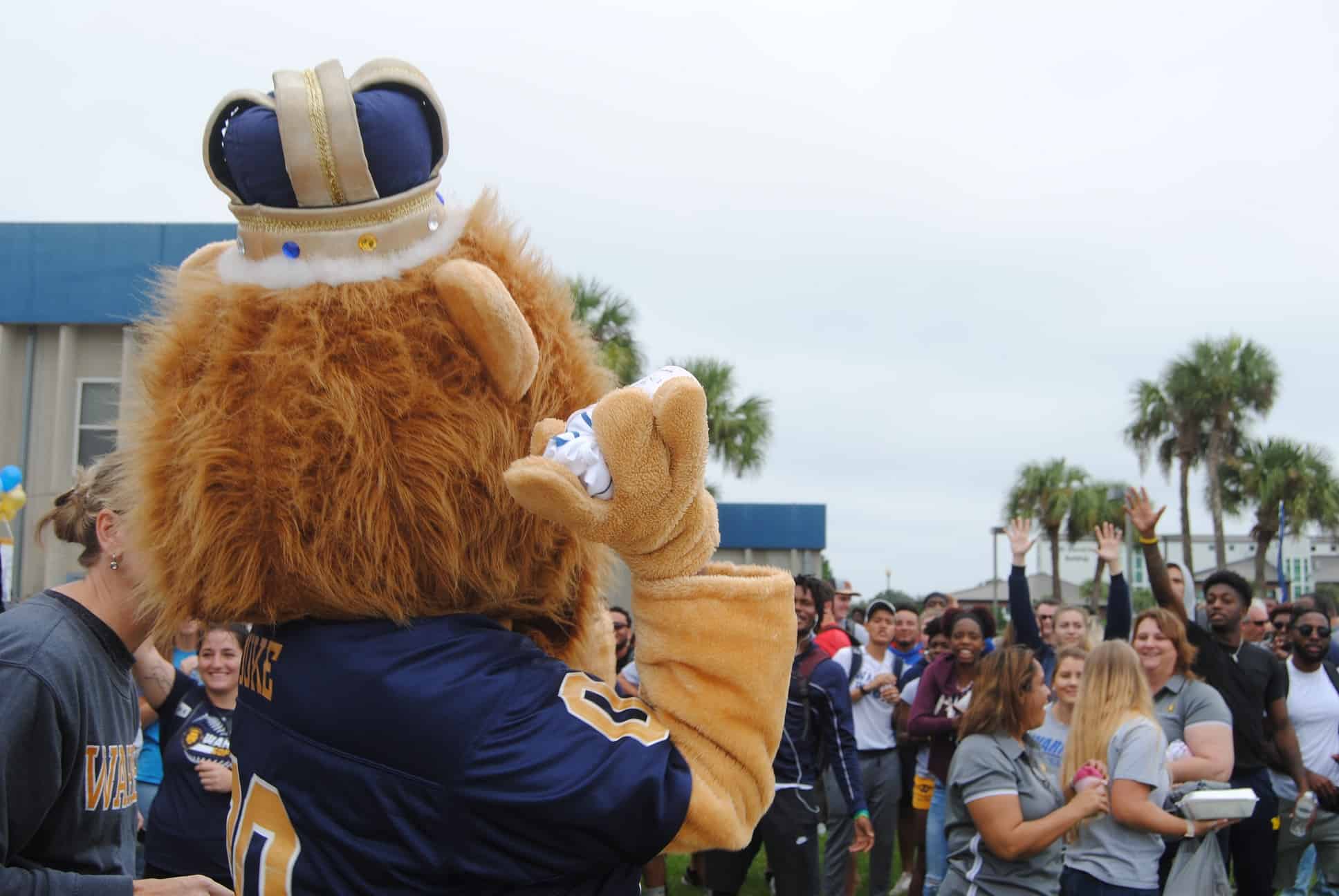 THANK YOU TO THE TYE FAMILY AND THE OTHER DONORS WHO HAVE SUPPORTED THIS IMPORTANT NEW FACILITY!