The second annual Apples of Gold Scholarship Luncheon was another huge success this year!  On October 26, around 140 ladies gathered together at the Mountain Lake Colony House to celebrate the young ladies we are blessed to call students at Warner.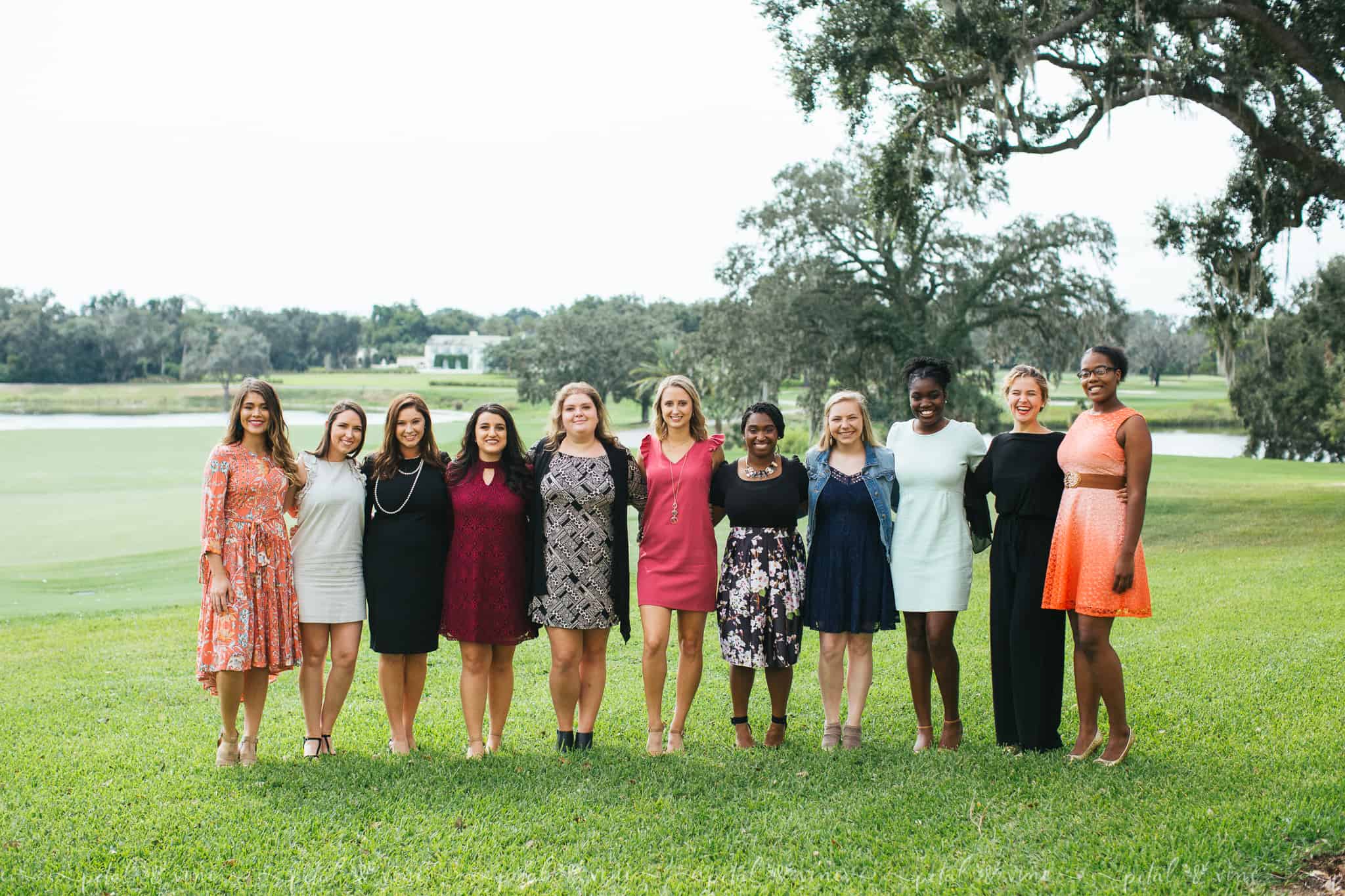 We had 17 lovely table hostess who invited a small amount of their closest friends to enjoy the luncheon together.  By the end of the lunch we had an overwhelming amount of ladies ask to be table hostesses for next year's event! 
With her grace, poise, and Godly character, our guest speaker, Pam Tebow, moved everyone with her message on finding your three "M's": your Master, your Manual, and your Mission.  Pam showed us what faith in God truly looks like, sharing her testimony about being pregnant with her baby boy, Timmy, as she calls him.  Her love for the Lord is so genuine, you could see it radiating from her the whole time!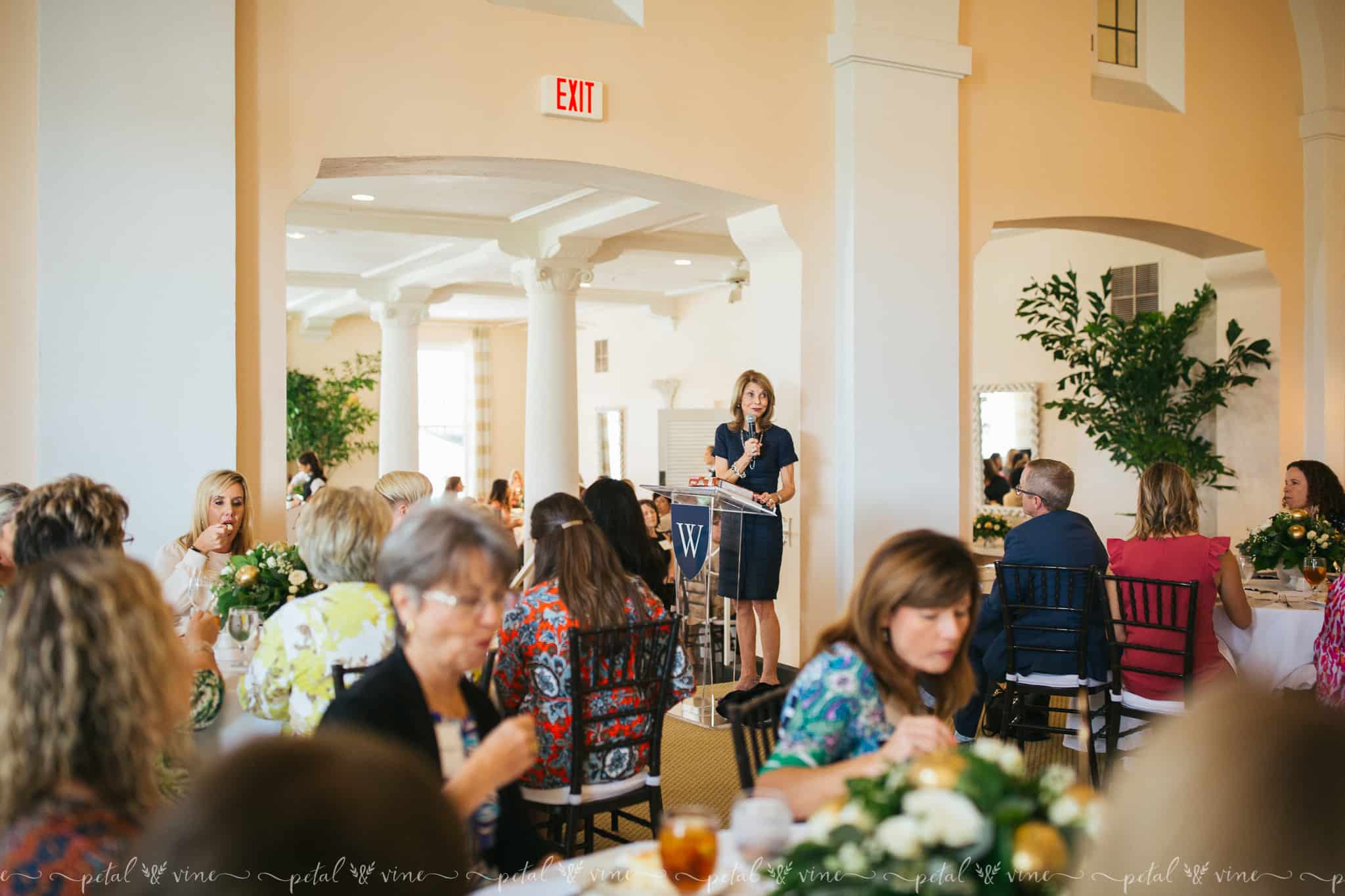 We also heard from Madison New, a senior in Warner's communication program. She shared her #MyWarner #MyStory with us, moving everyone to tears. Hearing about the powerful impact a Warner scholarship has on a student is another confirmation of why we do what we do at WU.
"I sat front row at my high school graduation, I had a 4.5 GPA. I could have gone anywhere for college. Yet, the day of graduation I hadn't applied to the first college or for the first scholarship. What was the point?" Madison shared.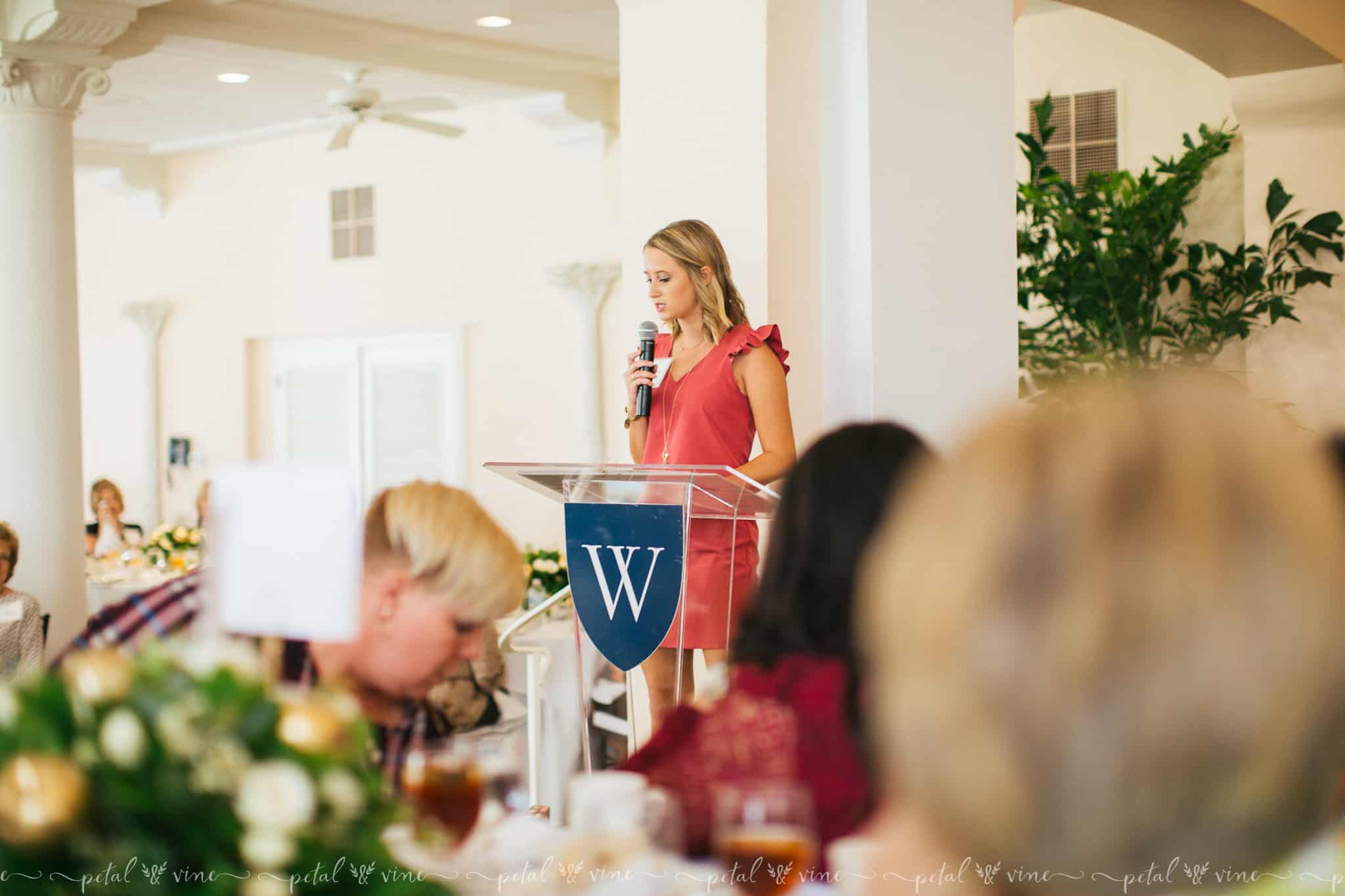 She hadn't given up completely on college, it just wasn't the right time financially, that is, until she got a call from Hannah Sikes, Warner's head cheer coach. Sikes offered Madison a cheer scholarship and she was matched with an academic scholarship. If it wasn't for the support we receive here at Warner, Madison and plenty of other students would never get the opportunity to further their education.
In addition to hearing Madison's story, we heard from Mrs. Erica O'Neill, who has been full circle at Warner. From student to staff member to a current member on the Board of Trustees; she shared with us the hope that Warner gave her for not only her future but her son's future as well.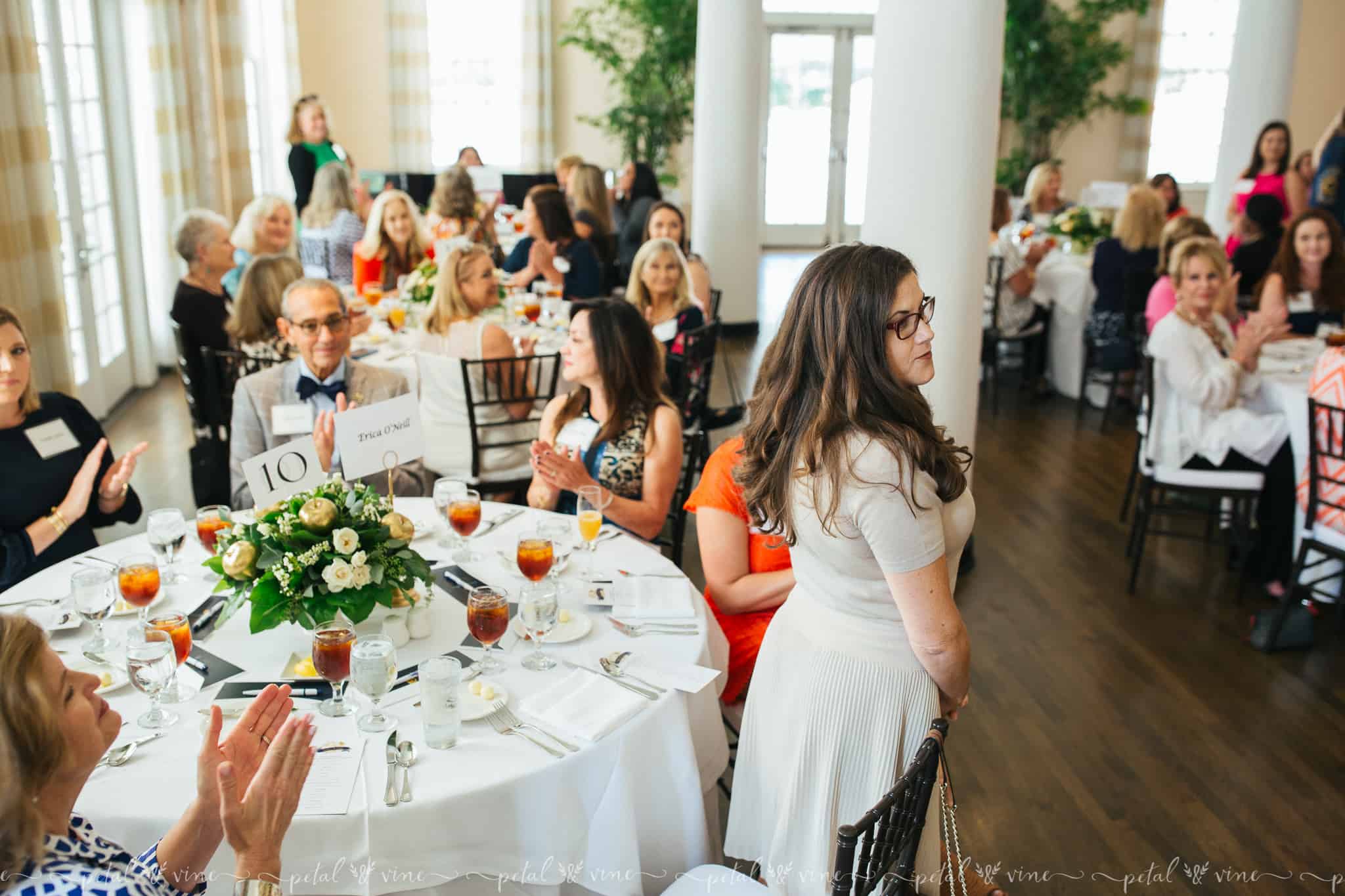 While we celebrated young ladies across Warner's campus, we also honored two great friends of Warner.
Dr. Yvonne Morrow has invested so much into our Education Program at Warner and is a true Warner legacy. Because of her, we can offer proper education and training to our future educators. Dr. Morrow was awarded with the 2018 Excellence in Education award.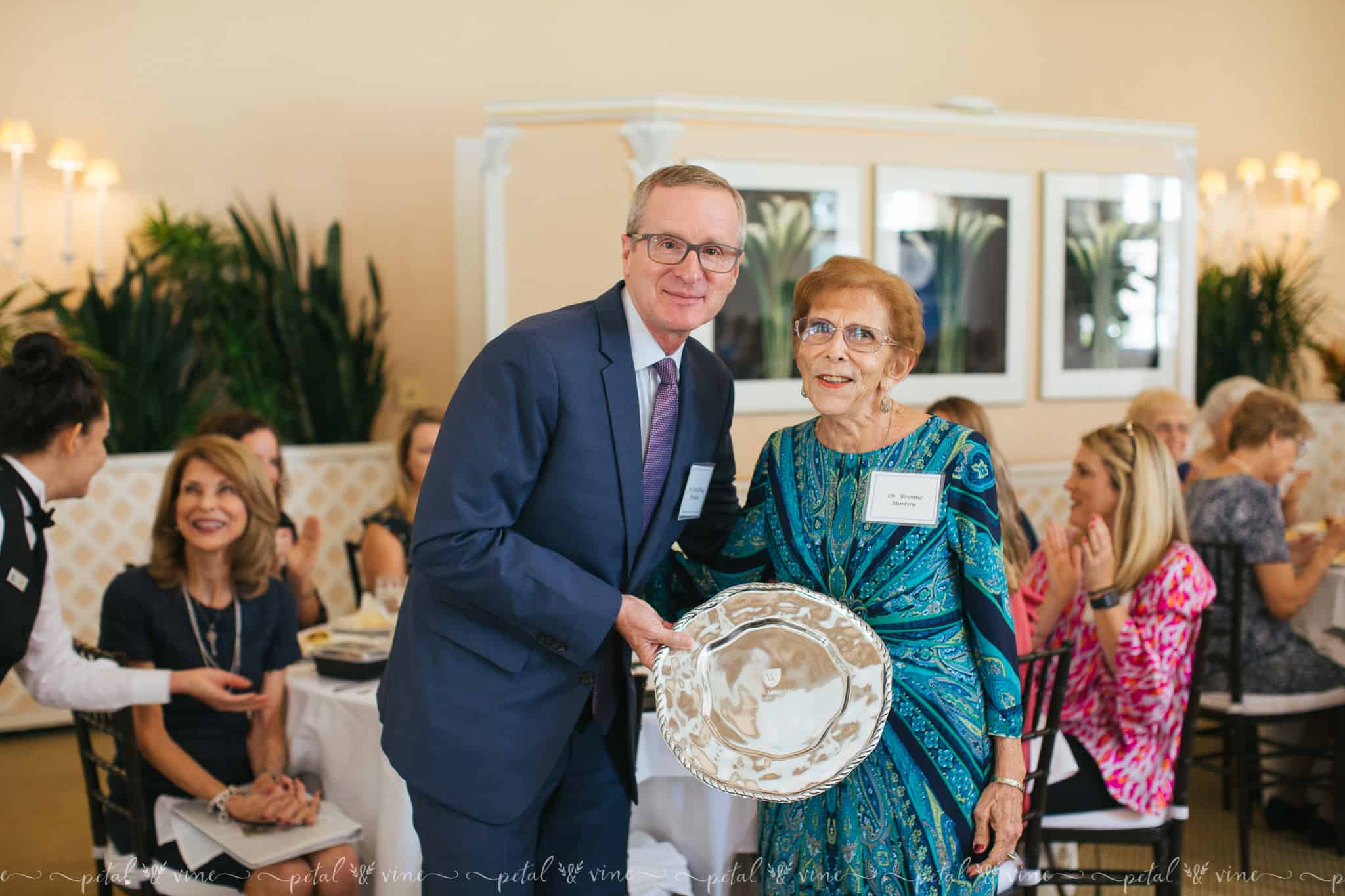 Our second recipient loves to show her love through investing in all areas of our campus, including sharing her passion for agriculture. Without her and her husband Ed, we would not have our brand new Ag complex! Because of their support for our whole university, we named Mrs. Myrtle Lou Swindle our 2018 Philanthropist of the Year.
Thank you to each and every one of you who came out to this year's luncheon, we hope you had a fabulous time meeting our sweet students and mingling with friends.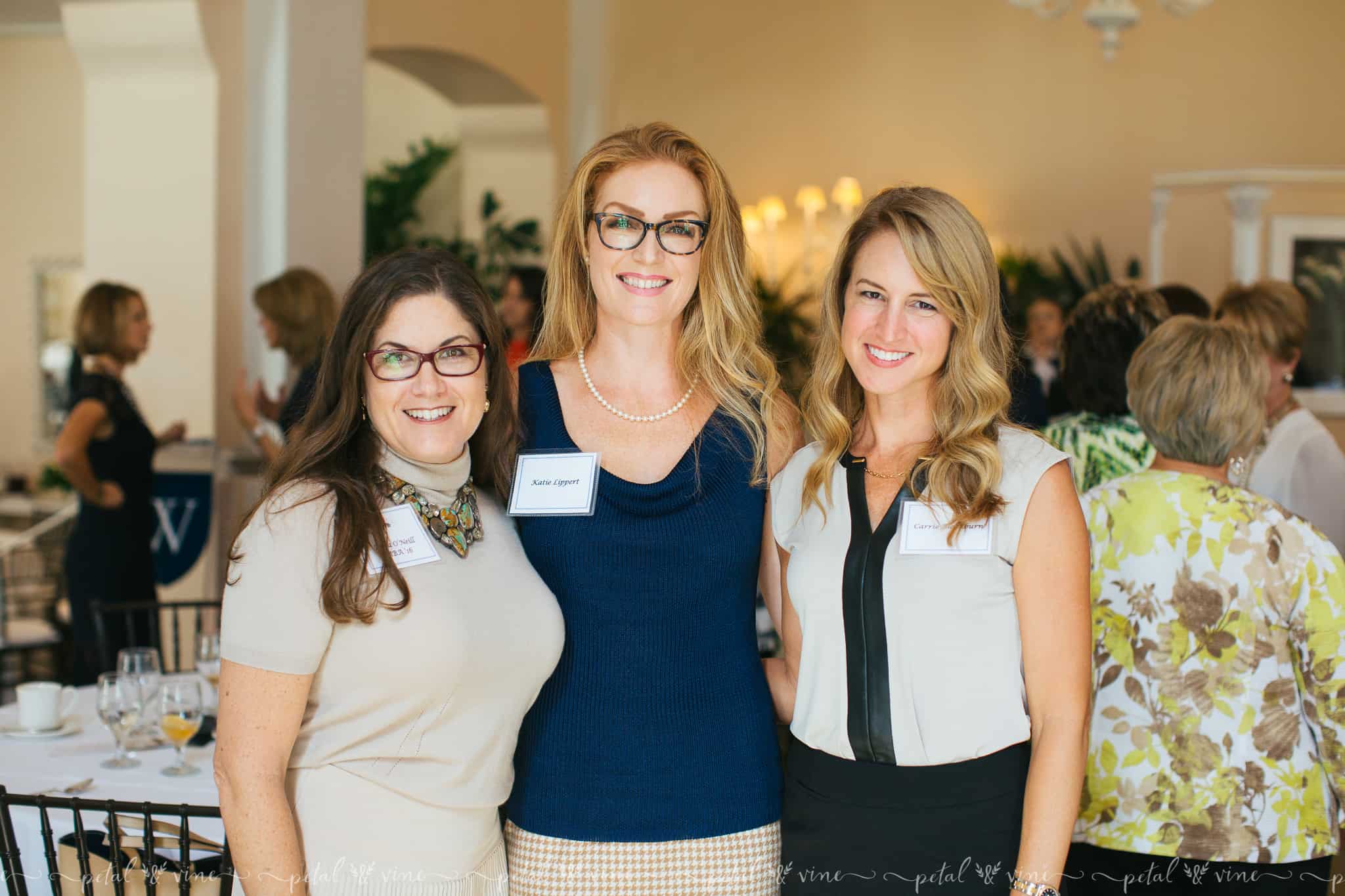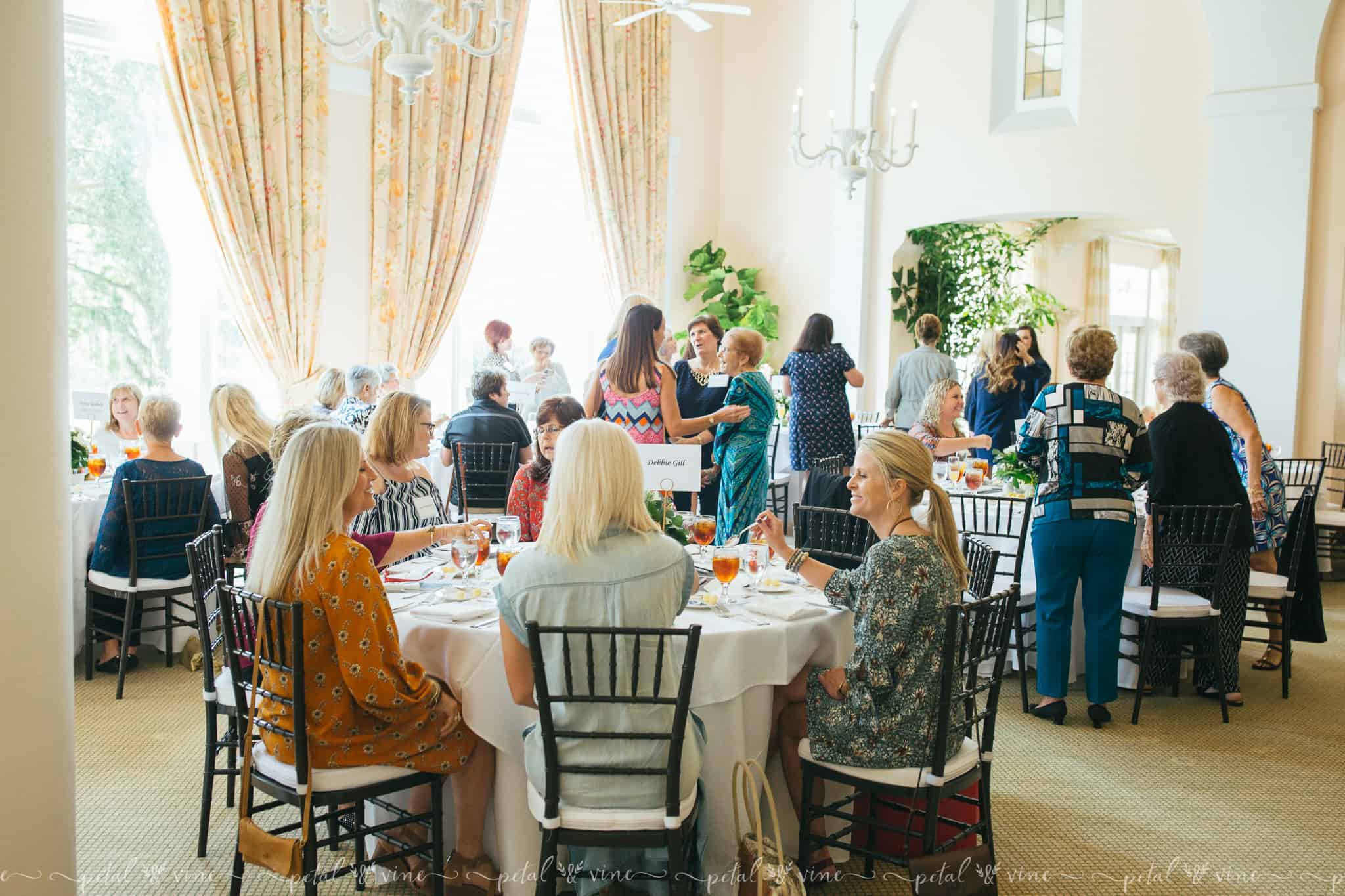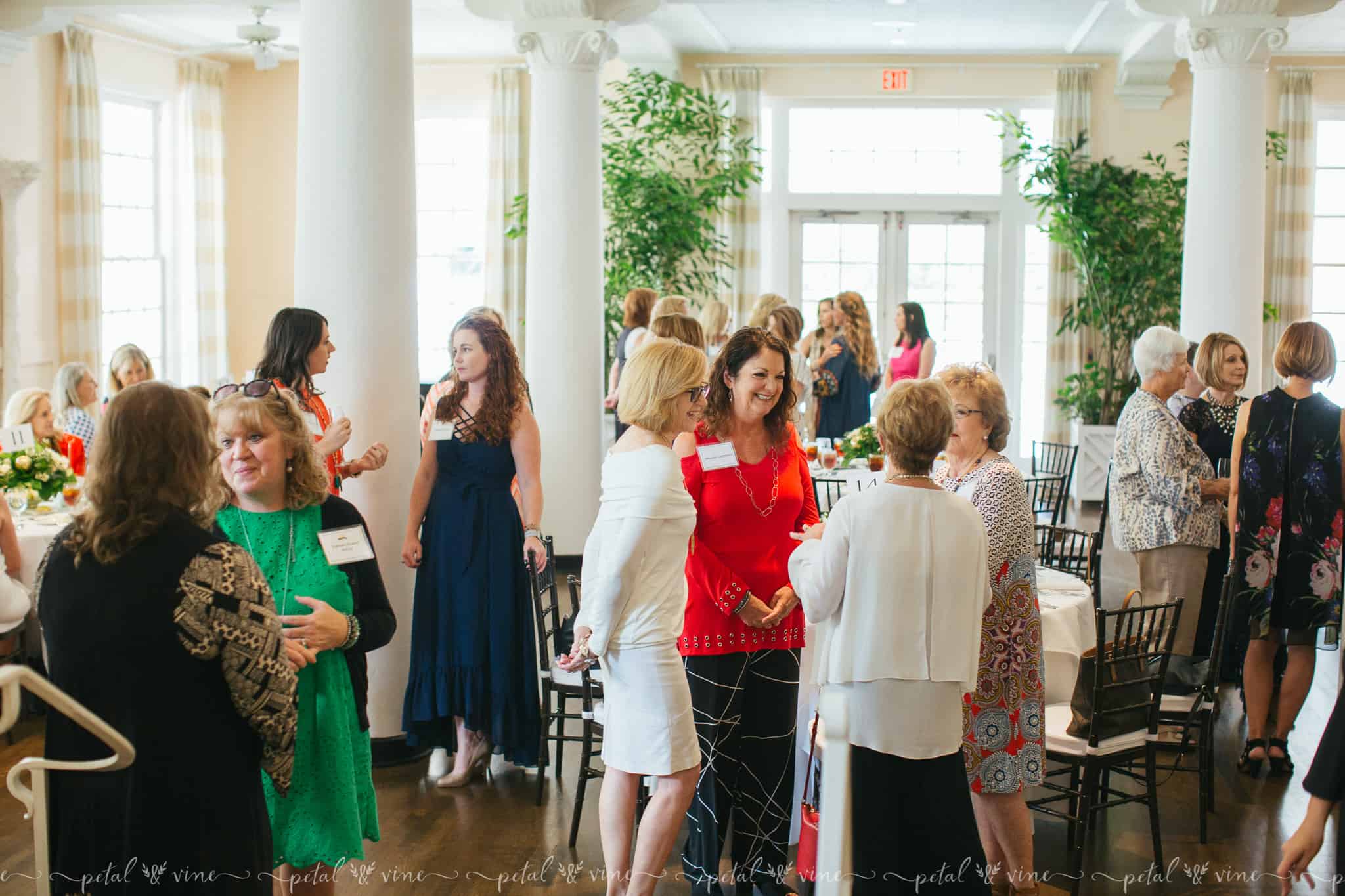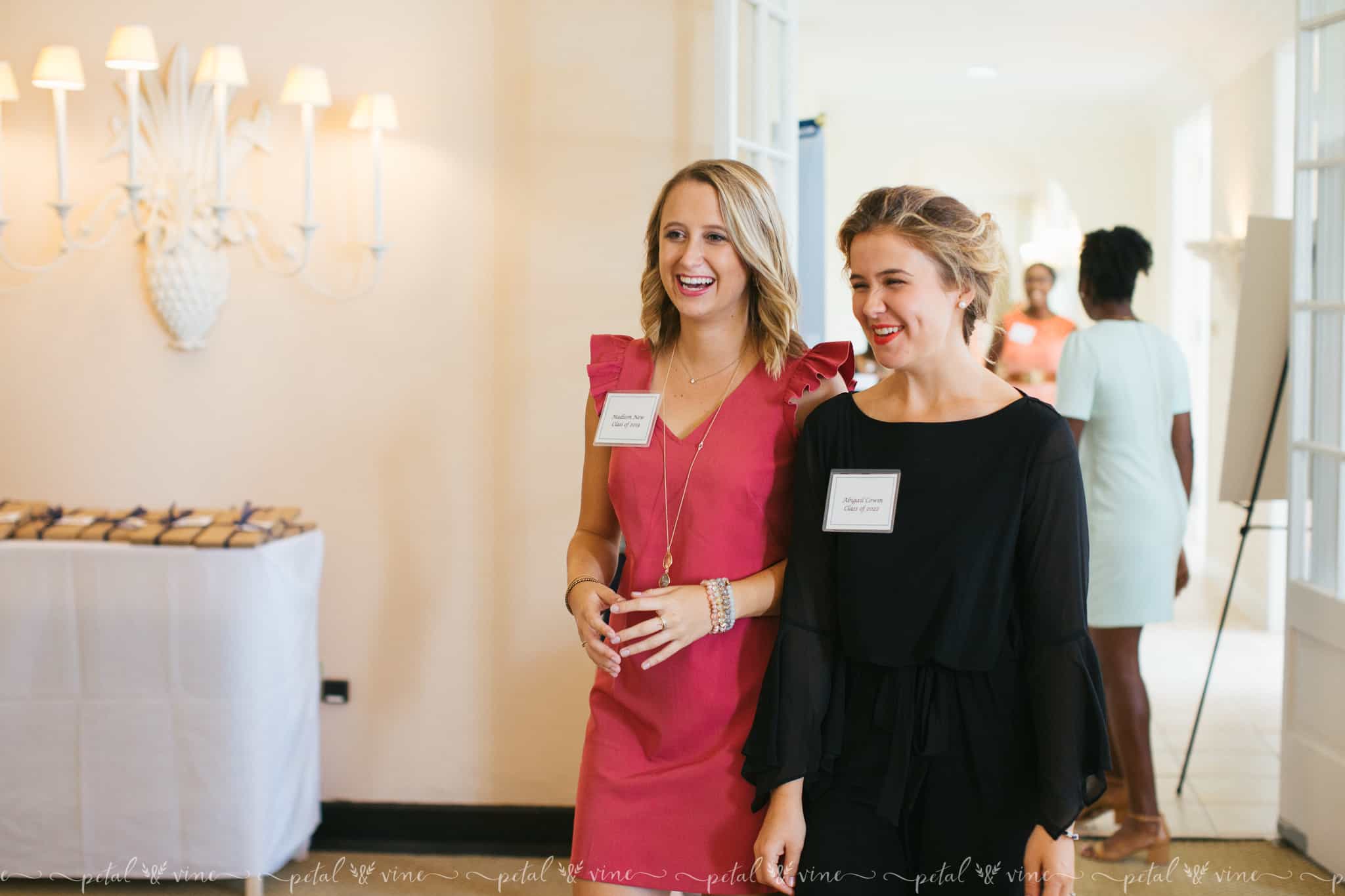 Thank you to our sponsors for making this event so fun!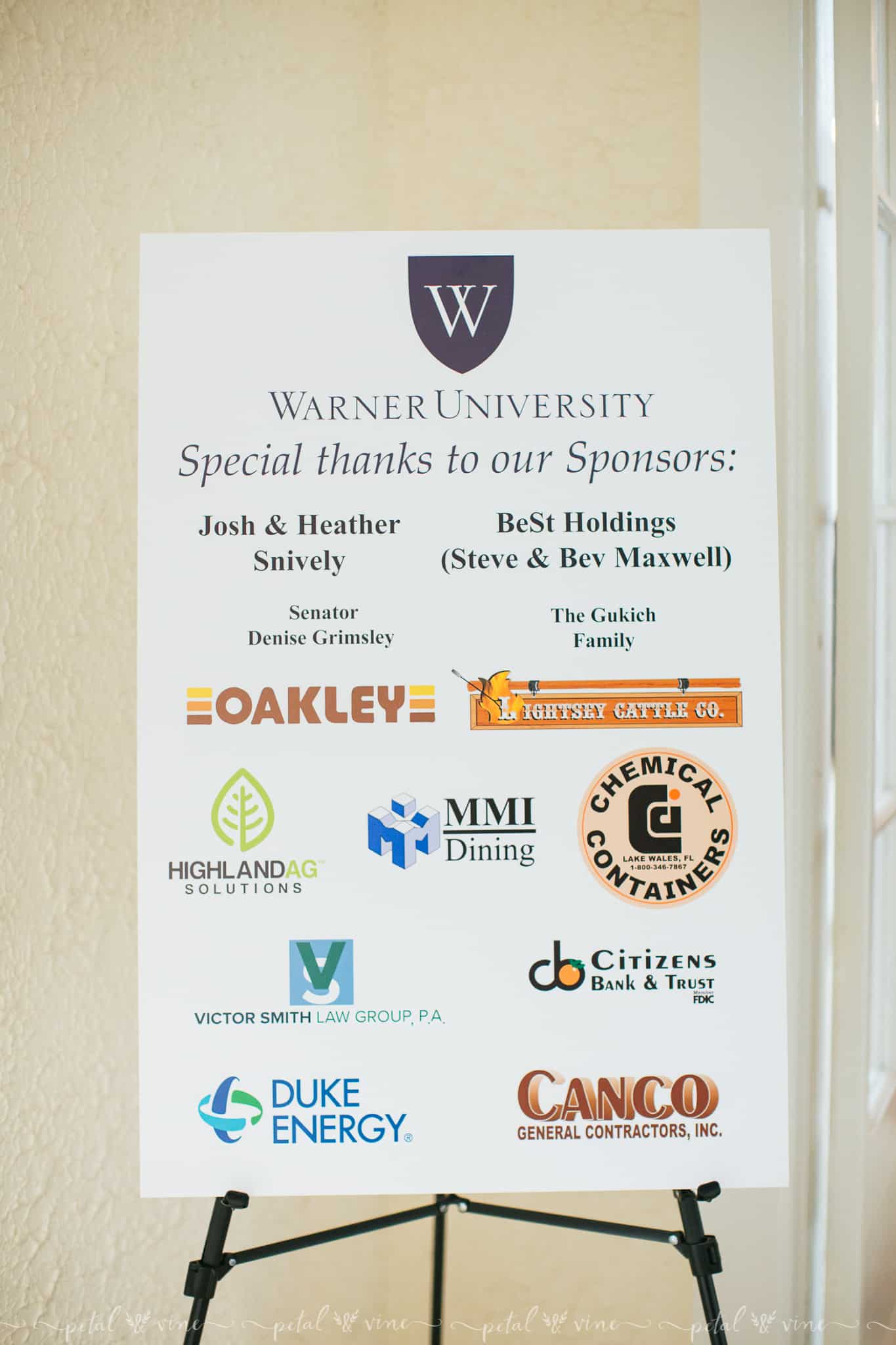 If you would like to be a table hostess or have any other questions about our Apples of Gold event, please contact Leigh Ann Wynn at leighann.wynn@warner.edu or call 863-638-1446.
Photos by Maddie Nichols, Petal & Vine Photography