Warner University and South Florida State College are teaming up to offer students a seamless learning opportunity through an articulation agreement. SFSC students who complete the Associate of Science in Landscape and Horticulture Technology will be automatically admitted to Warner University if they have earned a 2.5 GPA or better in their associate's program.
SFSC students will have fulfilled 18 credits toward Warner's general education curriculum and 14 credits toward Warner's requirements for the Agricultural Studies major. They will also have met all the general elective credits required (20) for Warner students who are pursuing the BA in Agricultural Studies.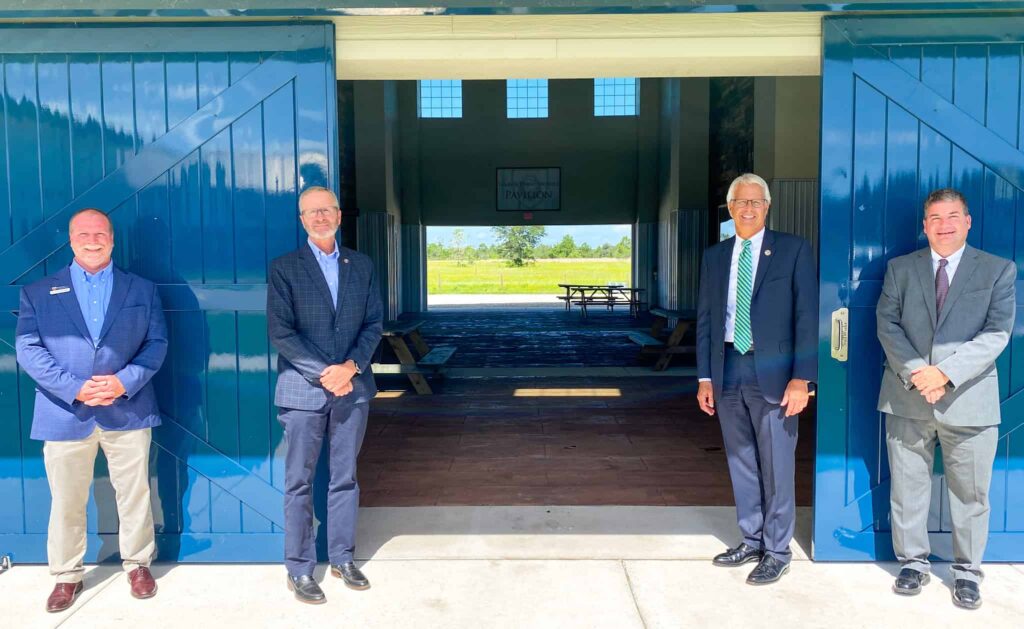 pictured at Warner's Swindle Agriculture Complex: WU's VP of Academic Affairs Dr. Gentry Sutton, WU President Dr. David Hoag, SFSC President Dr. Thomas Leitzel and Vice President for Academic Affairs and Student Services Dr. Sid Valentine
"We are excited about our new articulation agreement with South Florida State College," says Dr. Gentry Sutton, vice president of academic affairs at Warner University. "SFSC does a tremendous job of preparing students for applied fields, so we know we will receive quality students into our Agricultural Studies program."
"This agreement stands to serve not only our institutions and our students but also the state of Florida, as agriculture is so vital to the state's economic prosperity," continues Sutton. "We are confident that the students who benefit from this agreement will make a positive difference in the industry."
"We are excited to open doors for our students to continue their education at a local institution with state-of-the-art, quality instruction that prepares them for work in an integral sector for our region," said Dr. Sid Valentine, vice president for academic affairs and student services at South Florida State College. 
Sutton adds, "Dr. Erik Christensen, Dean of Applied Sciences, and Kendall Carson, Coordinator of Agricultural Programs, were wonderful to work with. Their professionalism and concern for students as we crafted the articulation agreement gives me great encouragement and excitement about working with them in the future."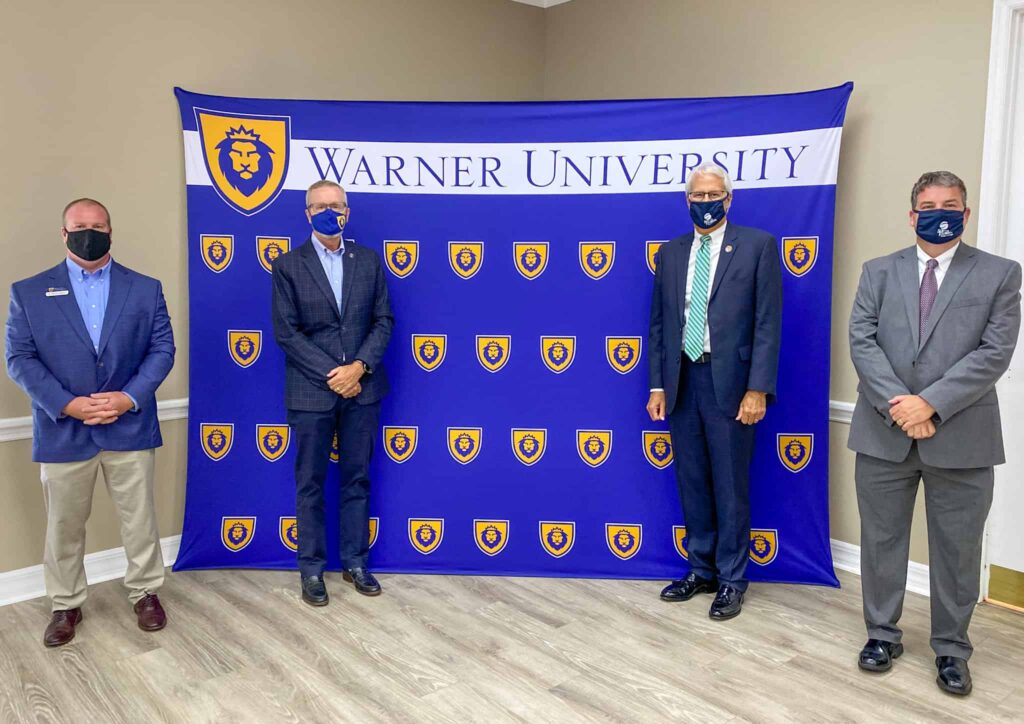 Warner University added the Agricultural Studies degree in 2013 to meet a growing need for diversified agriculture education in Florida. With its hands-on learning platform, students graduate with over 500 hours of in-the-field experience through various practicums and capstone internship. Warner University was founded in 1968 and sits on 300 beautiful acres in Lake Wales, Fla.  
###