For the past four years, Warner University's Agriculture Studies program has offered four days full of fun, agriculture related lessons, and memories you will never forget. Due to COVID 19, we were unable to have camp for the summer of 2020 but that didn't stop us from having an unforgettable one this year. This year, we had 40 students from around the state gather together at the Darby Lecture Hall for an unforgettable week from July 11-14.
This year's theme was Back to the Future; also known as "Back to Agriculture." Students were split into groups: Pink Team, Blue Team, and Yellow Team. Throughout their time at camp, campers were able to learn about plant science, the future of agriculture, and how to be an effective leader in their local 4-H and FFA chapters and community.
DAY ONE:
Day one was a day full of welcome. We were so excited to see some familiar faces as well as some brand new campers. As campers moved into their form, over in the Darby Lecture Hall, Mady and Hailey were having a dance party each time a new camper walked in. Once everyone moved in, it was time for the Warner U scavenger hunt. We ended at the clock tower where the Pink Team took home the first win of the week.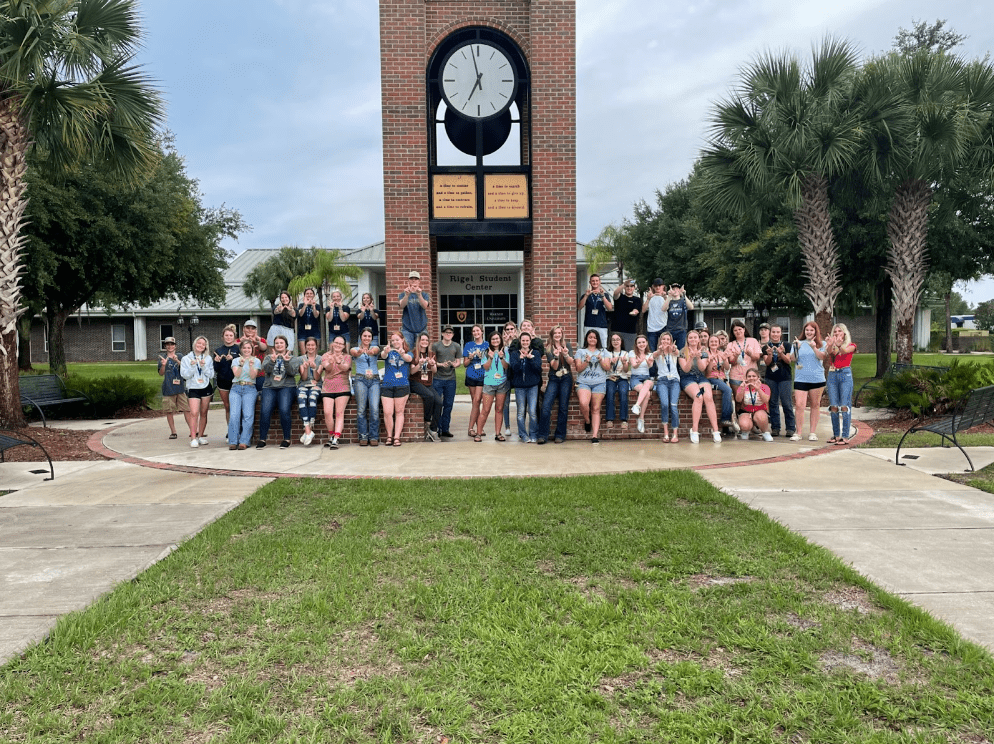 DAY TWO:
Due to a Covid outbreak at a local dairy farm, day two took a bit of a detour. The group loaded in the vans and took a trip to Busch Gardens instead. During their time there, students took the opportunity to tour the animal exhibits while also enjoying a nice scream or two on the roller coasters. Once we got back to the dorms, it was time for the second War Wars; Kiddie Pool Kickball. This is not your usual game of kickball. This game tested balance using strategy of how high or low to kick the ball and how to properly slide into home plate, teams tested their leadership and communication skills. After multiple rounds, Team blue won the second War Wars of the week. Mady Keim, one of the counselors for the pink team shared this was her favorite memory of all of camp. 
DAY THREE:
Day three was all about taking a trip into the future of agriculture. Dr. Moye, the plant professor at Warner University gave one of his lectures to campers to prepare them for what's to come if they choose Warner as their college home. Students then loaded into the vans to head to Highland Ag Solutions. Warner University Alumna, Bristol Wells, Director of Marketing gave the lesson for the day. She went over the past, present, and future of Highland and introduced her  team. At the end, campers had the chance to ask questions to a panel of speakers about what they learned during the presentation, the curiosity they had for the future in agriculture, as well as how to intern with them one day. After traveling into the future of Ag, campers loaded back into the vans and got ready for the biggest Roar Wars yet; the Warner Olympics. Campers started off in a 60 foot obstacle course then an army crawl through mud. Did I mention they had to eat a banana with panty hose on their face? Yeah that happened too and they finished off with a nice game of tuggle war. Team blue once again took the win but team pink came in a close second.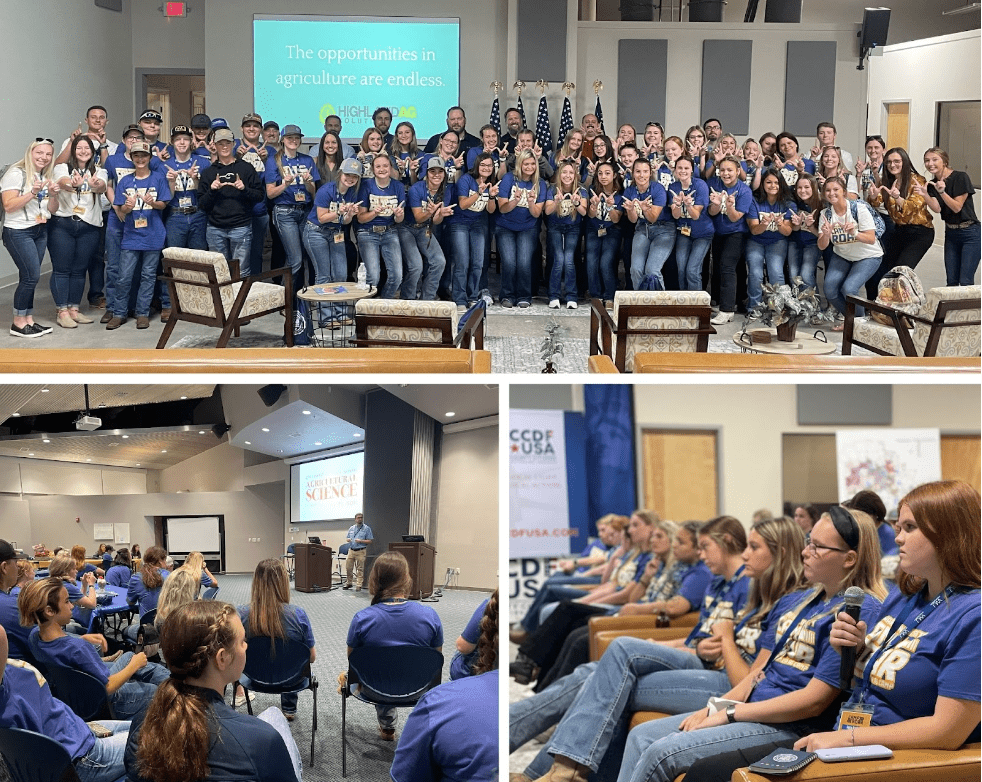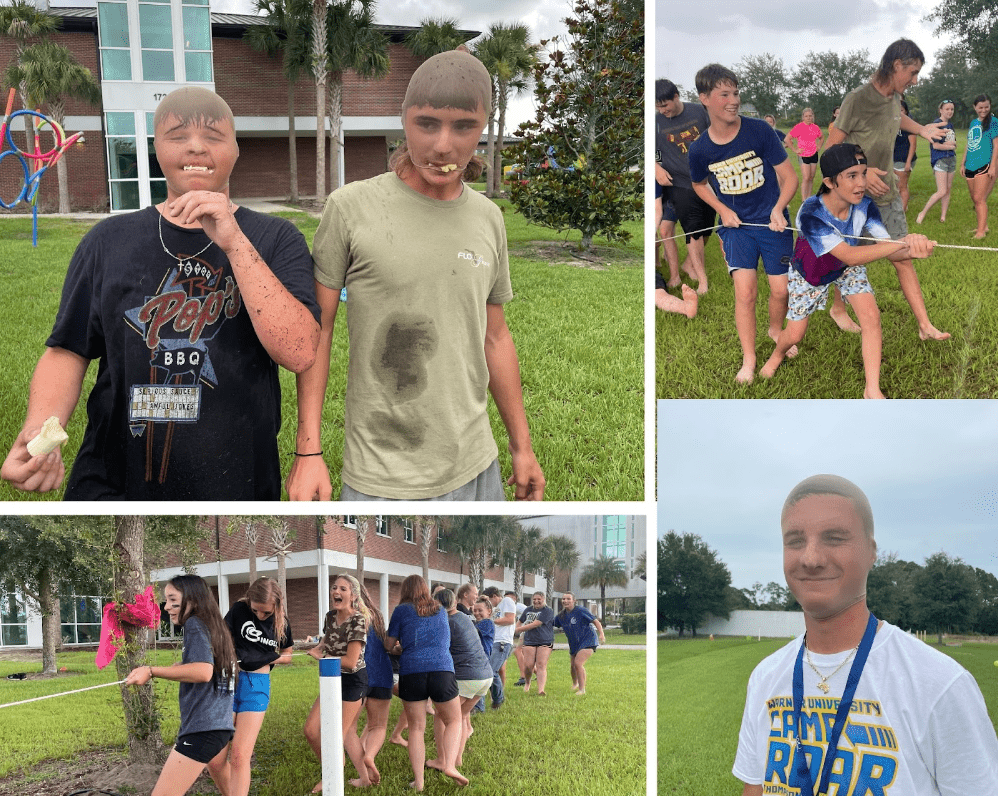 DAY FOUR:
On the final day, Ag professor and chair of the ag program, Mr. Justin Sharpless gave a lesson on leadership skills and how to effectively implement them back home at their 4-H, FFA Chapter, or any organization they may be a part of. At the end of camp, an award ceremony was held for counselors to share some moments throughout the week. "My favorite memory was campers always being motivated to participate and them making fun of my Tampa Bay Lightning addiction." -Cole Hanson (one of the counselors for team blue) 
During the ceremony, each counselor crowned an MVP for their team as well as campers voted on Mr. & Mrs. Camp Roar. The MVPS'S from each team include:
Blue: Morgan Lightsey
Pink: Clayton Keene
Yellow: Lydia Sharp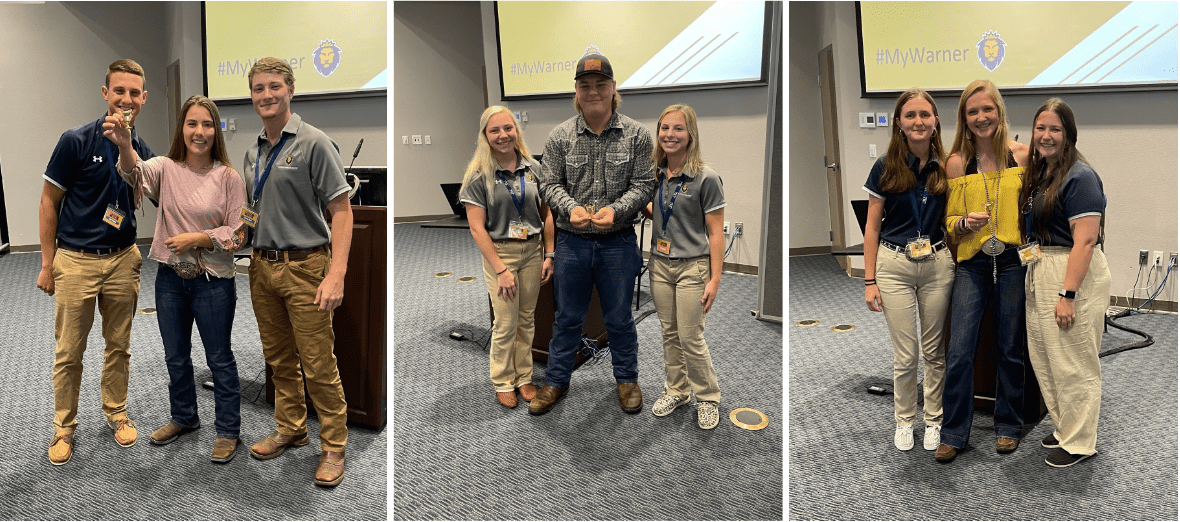 Mr. & Mrs. Camp Roar both come from the pink team. These two individuals exhibited teamwork within their own team as well as others, showed kindness, and above all, always helped even when they weren't asked to.
Mr. Camp Roar is Mitchell Lynn and Mrs. Camp Roar is Kaysie Kropik.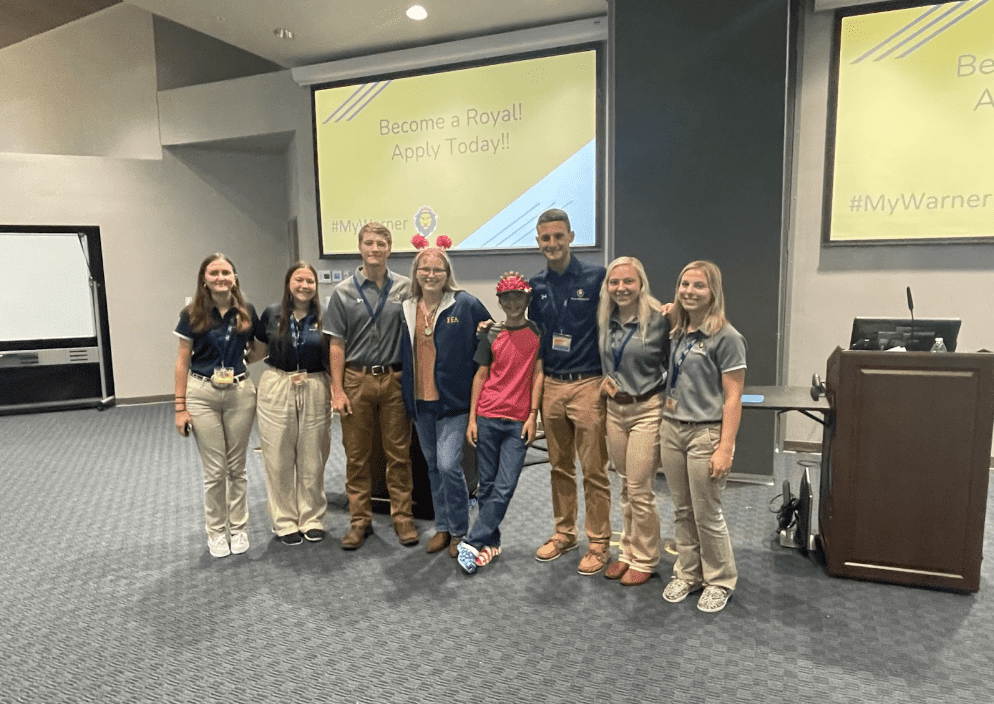 This year's camp was led by Abby Crawford as camp director. Followed by Cole Hanson, Carson Jones, Mady Keim, Hailey Felger, Evie Bodiford, and Sara Nastari as camp counselors. Without their hard work and dedication to lead, camp would not have ran as smoothly as it did.