In 1965, J.W. and Virginia Holland donated over 300 acres to Warner Southern College, now Warner University located on both sides of Highway 27 about seven miles south of Lake Wales. Mr. Holland was not only a sharp businessman, but a philanthropist also. Twice before he had tried to donate the land to colleges looking to locate in Florida. Warner Trustees were thankful the other institutions didn't accept the offer for it was the most beautiful piece of natural Florida land with Lake Caloosa water frontage.
The donation of this land has allowed Warner to grow exponentially over the past few decades, building a number of new educational buildings, student facilities and various athletic fields.
The 35,000 sq. ft., 100-bed dorm, featuring state of the art upgrades will be titled the J.W. and Virginia Holland Hall.
The dedication ceremony  is open to the public and will take place Thursday, Sept 8th at 9:30 am. The ceremony begins at the South Lake Wales Church of God Chapel and then proceeds to the dorm for a ribbon cutting, prayer and reception.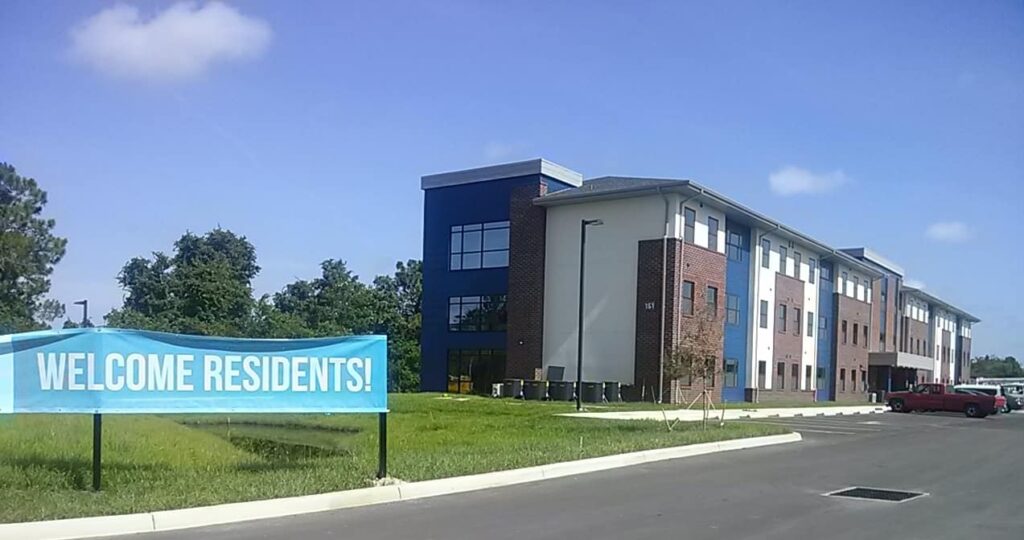 J.W. and Virginia Holland Hall