Close your eyes and picture this:
a November night in Florida, beautiful and warm. The Union Patio on Warner's campus, jammed with students. Fresh Donuts and Coffee from Dunkin' Donuts. College students together, thinking and talking about the Christian Faith in community. Welcome to the Ministry Department's Coffee and Conversation!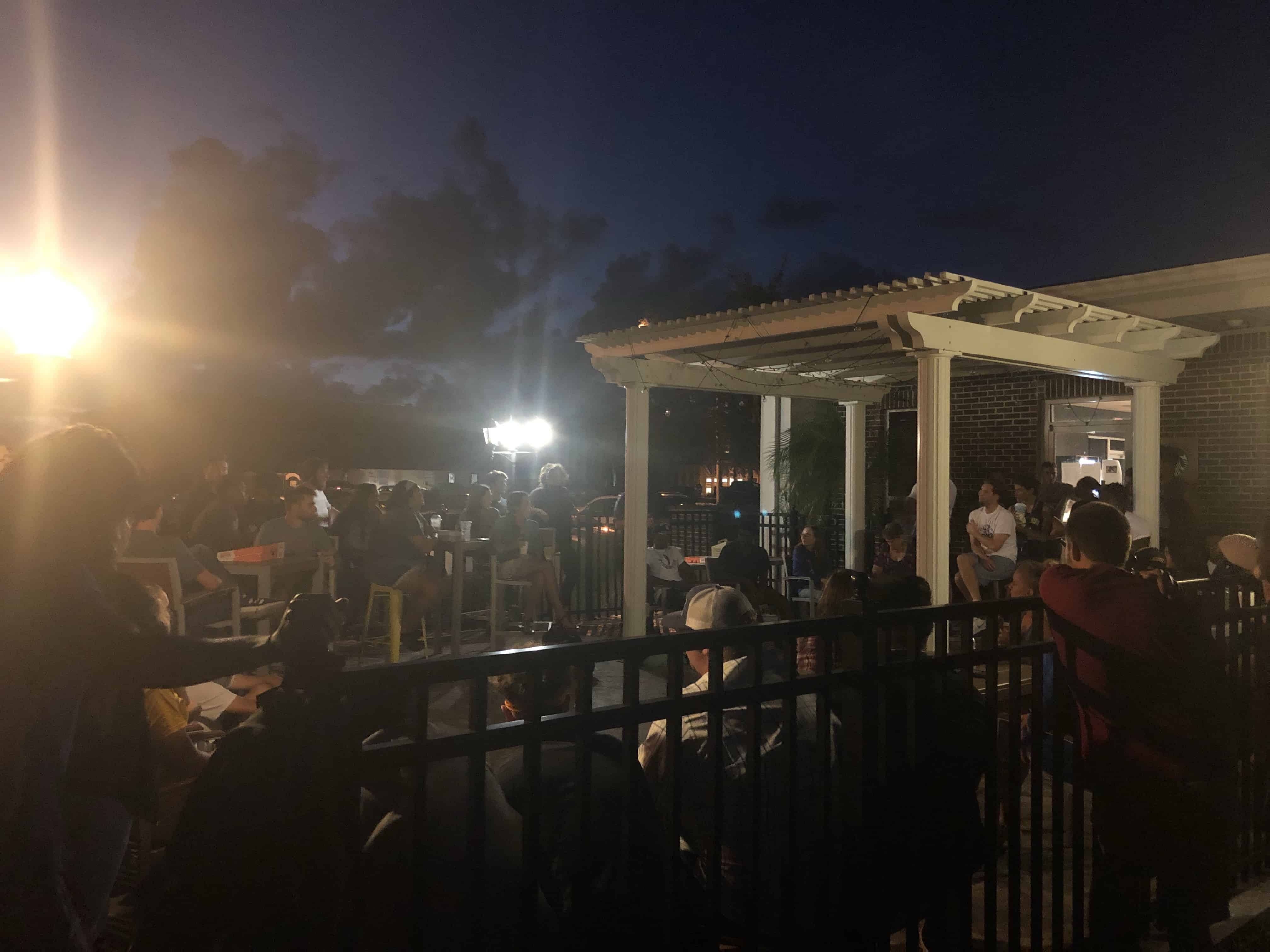 On November 8, the third Coffee and Conversation of the semester was held. A small-sized church, about 75 students gathered. The topics ranged from why Christians view politics differently and what are the irreducible minimum beliefs of authentic Christianity to what does the gospel message actually contain and not contain. Students spoke freely- and sometimes disagreed. Faculty spoke freely- and sometimes disagreed. All was done in a spirit of warm and thoughtful Christian fellowship.
The goal of Coffee and Conversation is to have a safe place to ask questions and talk together in community about the faith. Topics come up from classes, and answers are sometimes given from class discussion. Students arrive early and stay late. "Youth Group Faith" is being transformed into mature and adult Christian Faith.
Here is a favorite moment from the gathering on the 8th:
A senior Business major asked, "What is the bare minimum of what it means to be a Christian?" Another favorite moment, "Do all Christians need to witness with words or are actions enough?"
Every faculty member has a different style. Some ask questions, some give answers. Some give prompts, some give fatherly or motherly advice and counsel. They remember their college years, college questions, and debates.
The situation has changed from the days when our faculty were in college, however.  The nation is polarized. Christians are divided. Megachurches drive the discussion. Missions has a new meaning with the world dwelling in Miami, Chicago, and Los Angeles. The media and internet make facts accessible, while at the same time creating a ton of social anxiety for many. How does someone grow in the faith in this context?
Our answer: Coffee and Conversation. Community with many voices dialoging, debating and discussing. Growing together in love. Learning to listen, stretching our minds and hearts. Reflecting on the topics of the day while always returning to the eternal wisdom of the Bible. If possible, doing that with a chocolate glazed or Boston cream donut in one hand doesn't hurt the process!
Pray for our campus and Ministry Department. In the last year, we have seen our Coffee and Conversation crowd swell from twenty or thirty attenders to seventy or seventy five. There is a spiritual hunger on our campus. May the Water of Life quench that thirst, as we seek and find it together in the Lord.
For more information on Warner ministry, e-mail chair Tim Dwyer at timothy.dwyer@warner.edu