 HOMECOMING WILL BE POSTPONED TO A LATER DATE DUE TO HURRICANE IAN. WE WILL TRY TO RESCHEDULE AS MANY ACTIVITIES AS POSSIBLE.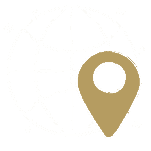 Warner University
13895 HWY 27
Lake Wales, FL 33859
2022 HOMECOMING SCHEDULE
Homecoming festivities have been postponed to a later date due to Hurricane Ian. We will try to reschedule as many activities as possible. Thank you for your prayers during this time.
10 am – Kick Off Chapel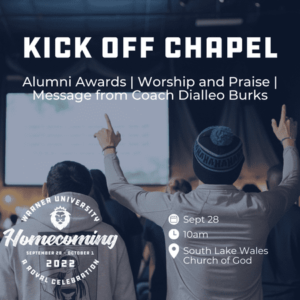 Join us as we kick off Homecoming 2022 with Chapel led by Coach Burks and the presentation of this year's Alumni Awards.

11am – Alumni Lunch


7pm – Men's Soccer vs. SCAD
Cheer on the Royals at they take on SCAD at home.
6pm – FCA
Hosted by the Alumni Office, join WU for a special FCA time. Held in Darby Lecture Hall.
 7pm – Block Party!

This is a fun time for alums and current students to mingle and continue making lifelong memories. Did we mention there will be inflatables?

10am – Alumni Panels
Panel Speakers Include:
Lee Jackson

Lea Manningham

Dr. Machelle Crausman

Mary Beth Claypool
1pm – Ag Alumni Panel
Panel Speakers Include:
Derek Beaty
 Erin Smith
Chacen Taylor
2pm – Women's Volleyball vs. Keiser
Get your volleyball gear on and head out to cheer on the Lady Royals as they take on Keiser University. The first match starts at 2pm.
4:30pm – FAN FEST 2022!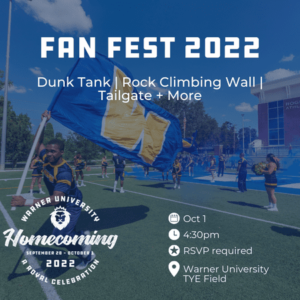 Come to FAN FEST ready for some family fun! It will end promptly at 6:30pm so you and your family can find a good standing/seating spot to view the football game.

6:30pm – Women's Soccer vs. St.                               Thomas
Cheer on the Lady Royals as they face St. Thomas!
7pm – Tye Field Dedication and Royal                Homecoming Football Game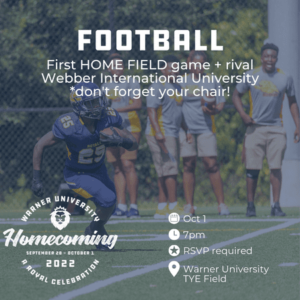 The moment we've all been waiting for…the Tye Field will be dedicated with a memorable coin toss followed by the first ever on-campus football game at Warner University!
Tickets sold ONLINE ONLY – there will NOT be tickets available for purchase at the gate. There is a limited quantity of tickets available for purchase, so make sure to get yours as soon as possible. Tickets for alumni only are FREE for this game by emailing kasey.gast@warner.edu.
*Parking will be $10.
Questions about Homecoming? Ask Duke!