$15M
$13.5M
$12M
$10.5M
$9M
$7.5M
$6M
$4.5M
$3M
$1.5M
YOUR INVESTMENT MADE A DIFFERENCE!
$15,000,000
Warner is blessed to have met the $15M "Royal Pathway to the Next 50 Years!" campaign goal with your help — with a total of $15,487,482 raised.
Funds have been invested in new infrastructure, updating technology, scholarships, and student recruitment.
CHECK OUT MORE OF OUR EXCITING GIVING OPPORTUNITIES.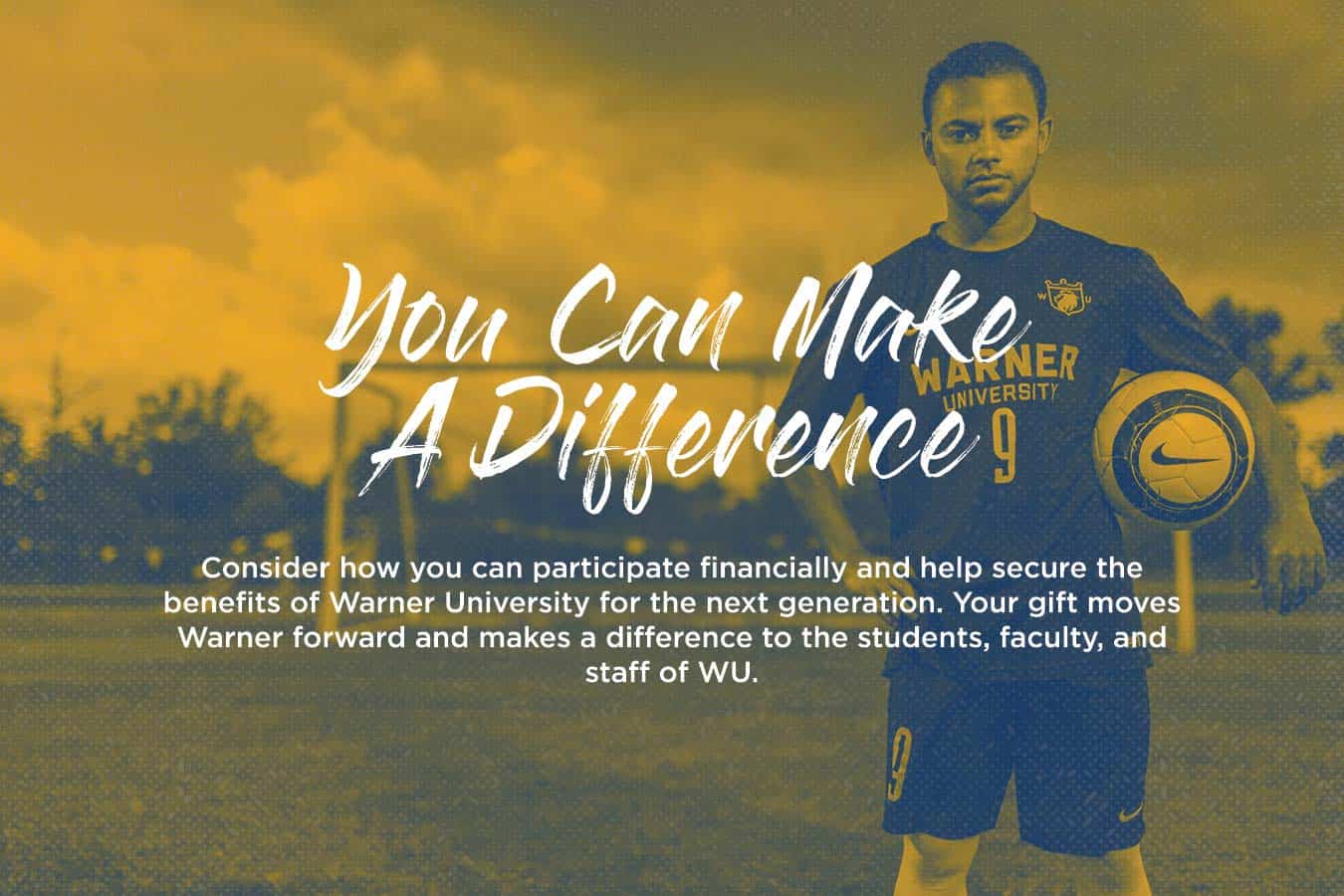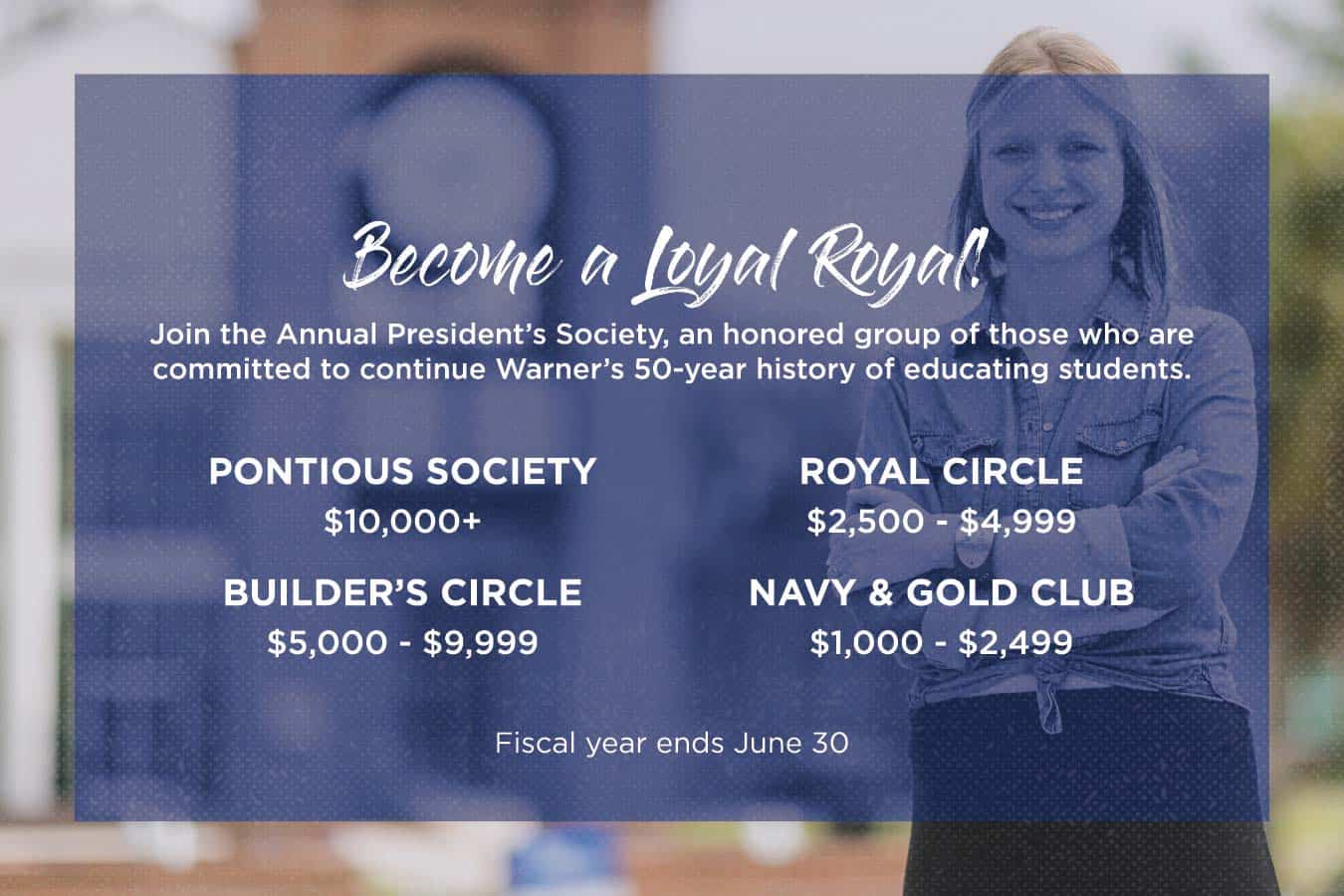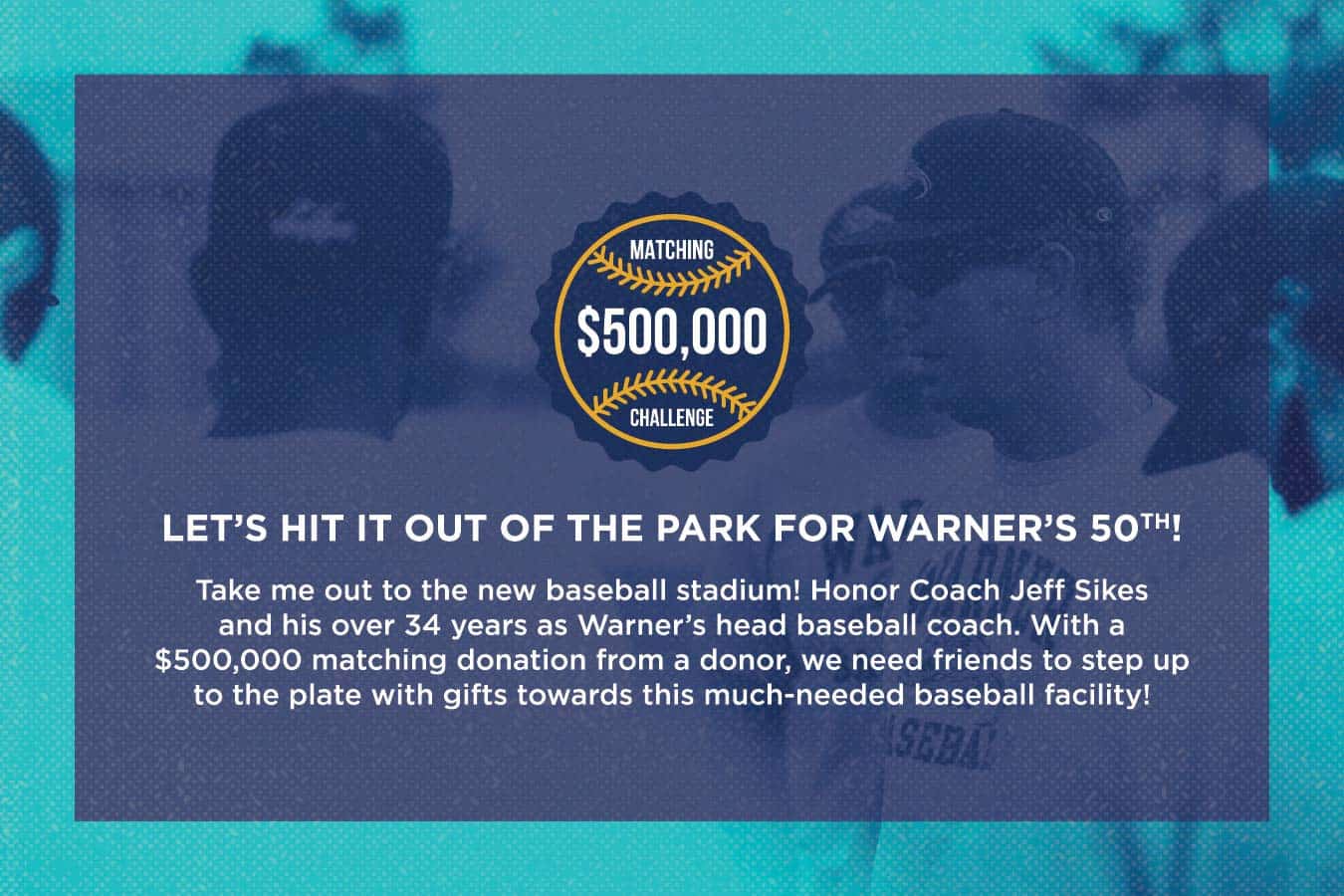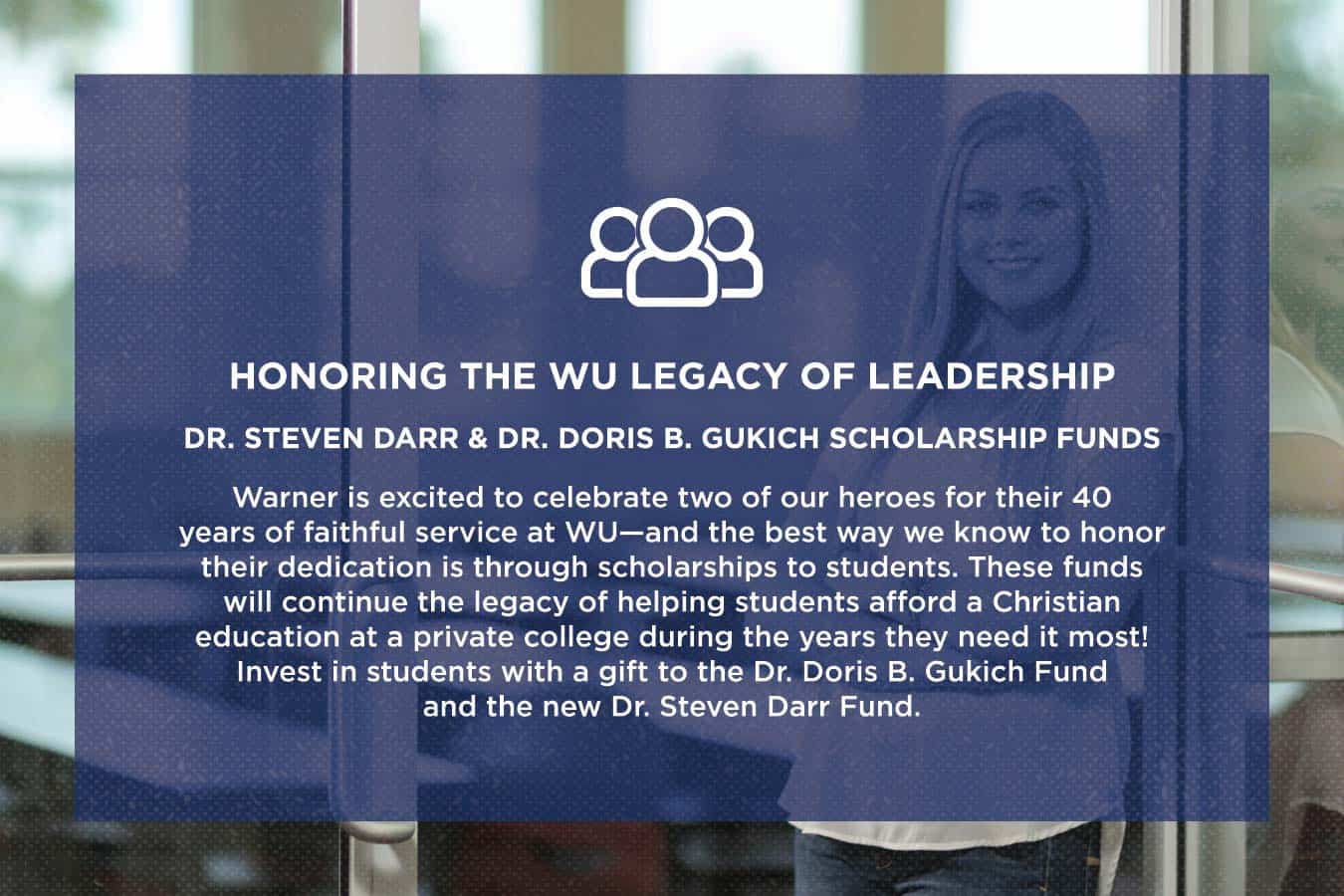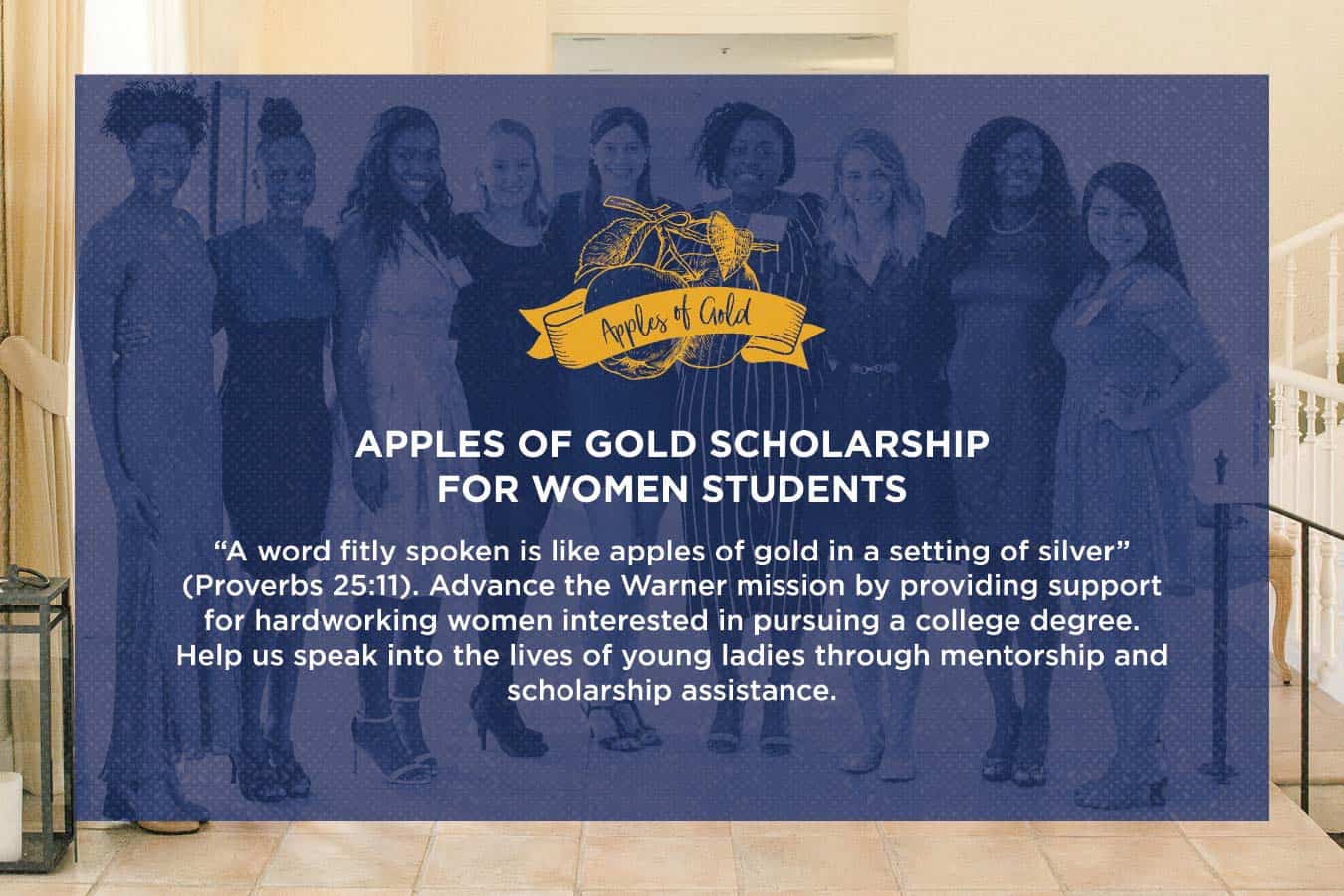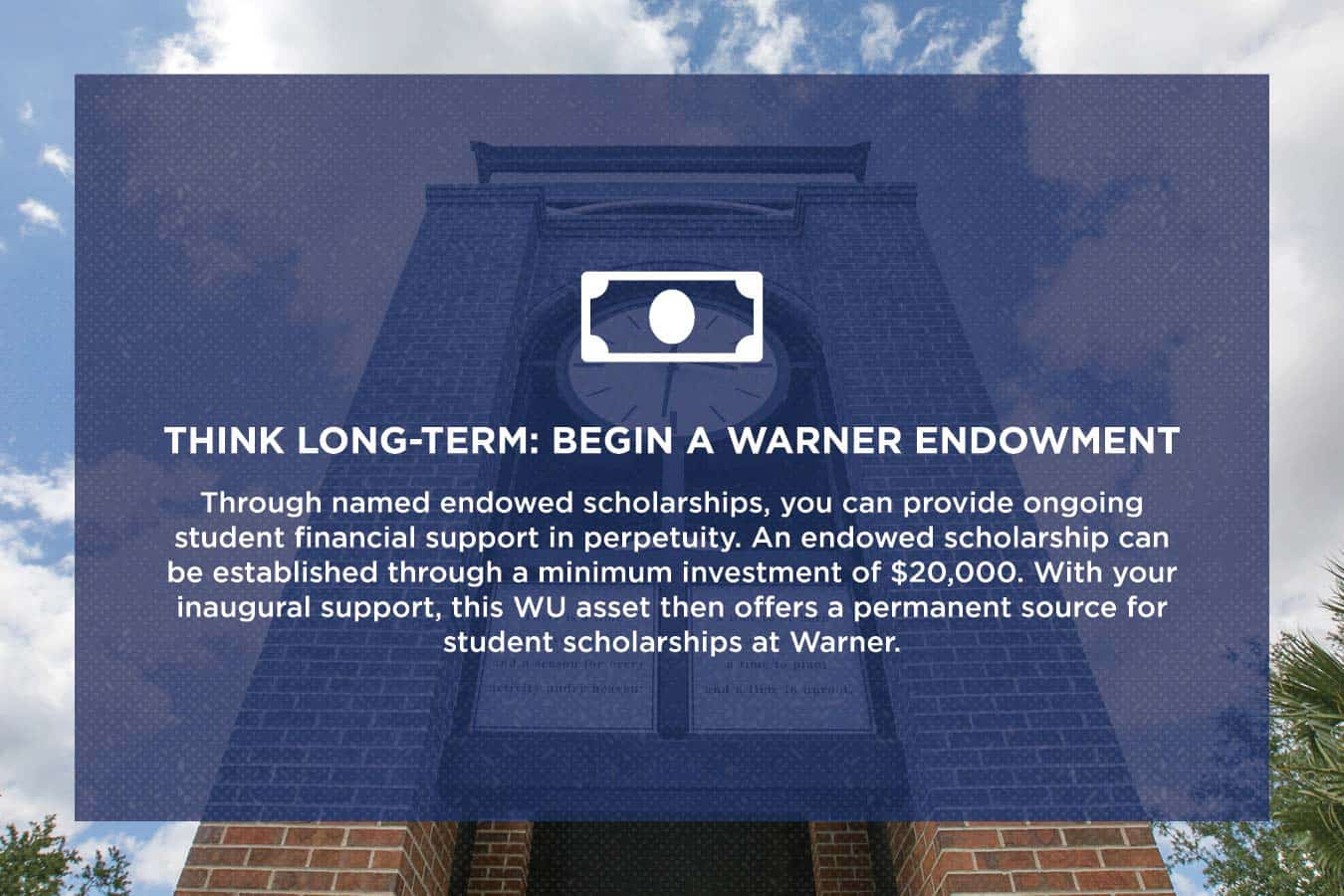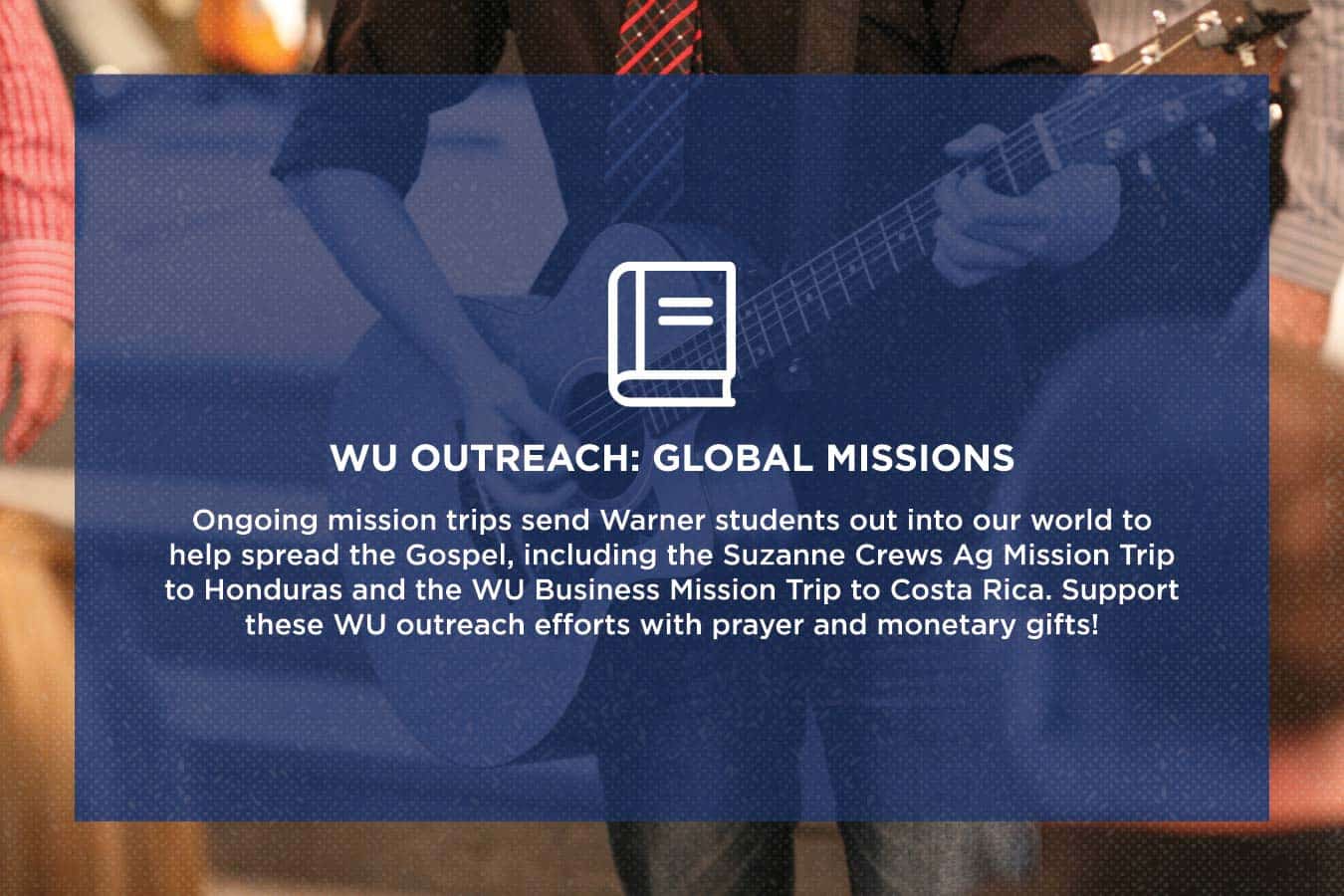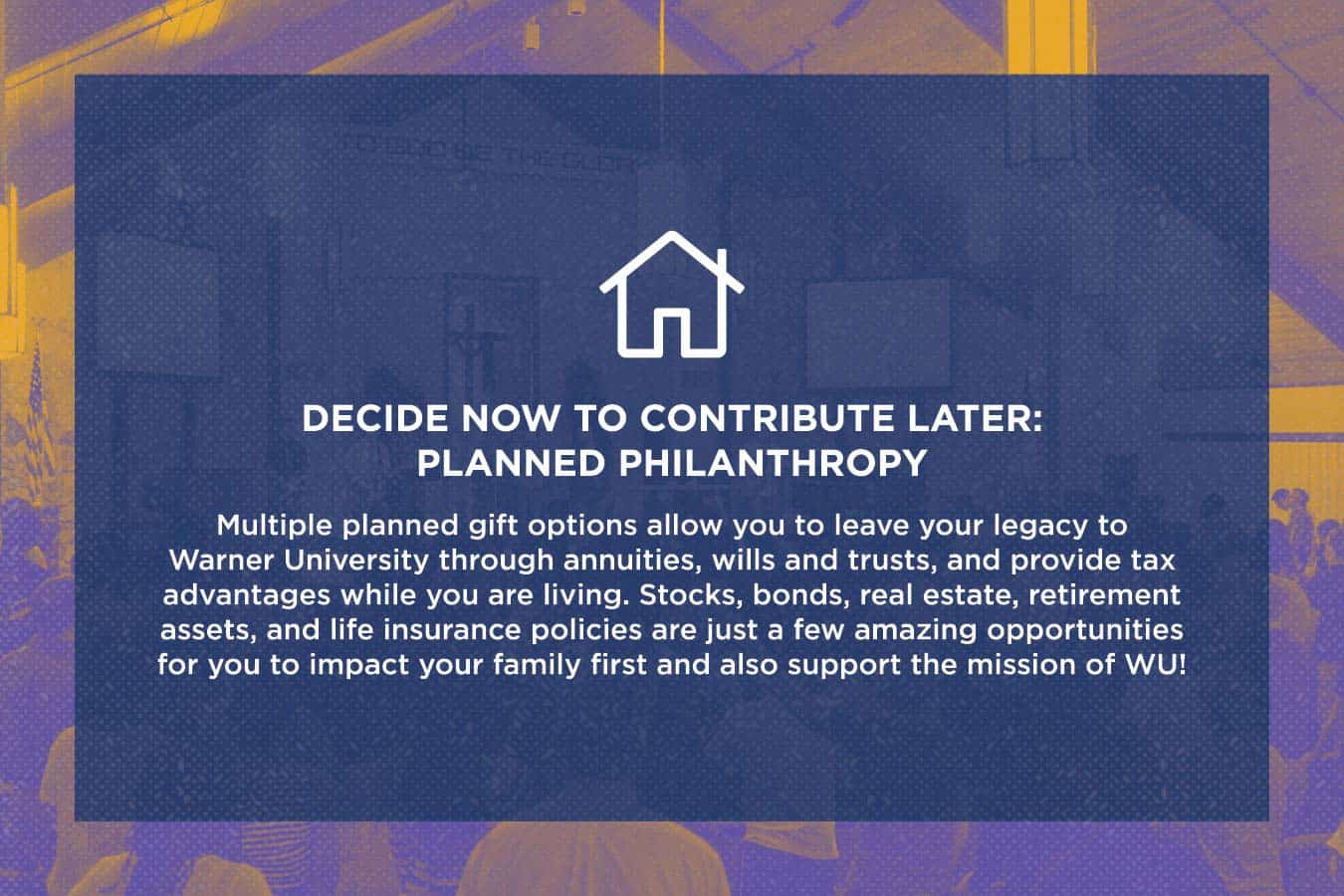 Please contact the Warner University Advancement Department to discuss giving opportunities.
Vice President of Advancement Andrea Thies
andrea.thies@warner.edu | 863.638.7611
Assistant VP of Advancement Leigh Ann Wynn
leighann.wynn@warner.edu | 863.638.1446