By WU Student, Delaney Elder
If you didn't know, our Agriculture Department is in full bloom – like our new citrus grove will be soon.
Thanks to Brite Leaf, Hunt Bros., Inc. (Deeley Hunt), and Tree Defender, our students have a one-acre citrus grove to incorporate into their studies. Our students will be able to take care of the trees, oversee their health and production, and have the opportunity to implement classroom knowledge in the field. Identifying pests and diseases won't be strictly learned by the pages of textbooks anymore now that the students will be caring for these trees hands-on as well as preventing any threats to the citrus production.
Currently, the students' next project for the citrus trees is to build a fence closing in the small grove and to construct an irrigation system to water trees. Unfortunately, Hurricane Ian made its mark on the citrus grove by damaging the young trees with its strong winds and stormy weather our entire campus endured. So our agriculture department has been giving them lots of attention to ensure they get back to optimal health. As of right now, the students have put covers over each tree to help prevent any deadly pests from reaching them.
Our Ag department has also recently partnered with Creative Dining, the cafeteria partner at Warner University, to provide fresh vegetables from their studies to include in meals for students. The produce comes from plants grown in the greenhouse and five raised garden beds. Right now, they have bell, banana, and cherry peppers, squash, beets, tomatoes, and a selection of herbs.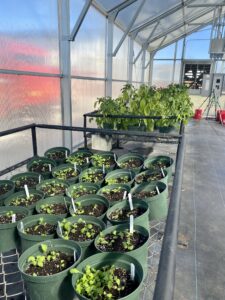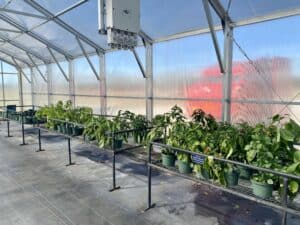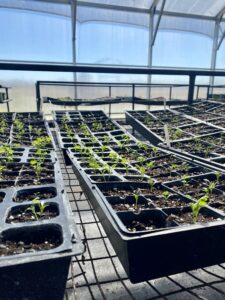 Students also have the opportunity to take some of the produce they've grown in their classes to the local Lake Wales Farmers Market. It occurs twice a month and allows students to become more involved in the community. It's quickly become a form of outreach to anyone looking to study agriculture at Warner as well.  
MOO-ving on to what's new in animal studies, we've also brought a small cattle herd on campus with the help of and thanks to Lightsey Cattle Co. and Doyle Carlton, III. Much like the citrus grove, the cattle will be used to teach students how to manage a livestock herd by learning how to maintain good health in the cattle through animal science and beef production courses.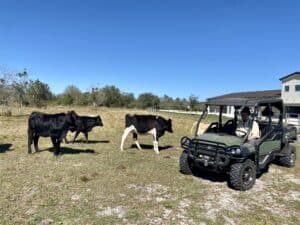 Managing livestock and produce can require certain tools and machinery, so we've acquired hay equipment as an opportunity for our students to become more familiar with ag mechanics. Their next project with the involvement of these machines will be mowing down the tall grass in the empty pasture surrounding the citrus grove. Dr. Hugh Moye, department chair for the agriculture department, claims that students will be fully operating the machines by mowing the grass, raking, and then baling the hay. This will allow the students to better understand the process and how important it is to be aware of details like the dryness of the grass before baling it in order to prevent any mold in the hay.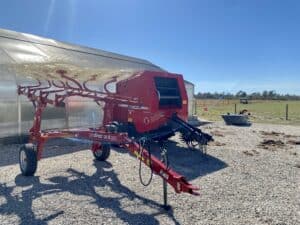 Additionally, Warner University is the collegiate sponsor of Youth Leaders in Production Agriculture (YLPA), a grassroots program promoting youth in production agriculture and lessons taught from a Christian worldview. Our friendship with Florida Farm Bureau continues to be a blessing as well, including our Ag Complex Manager scholarship which provides a student with a full-tuition scholarship in exchange for managing the complex in its entirety. We have also recently introduced a plant science concentration for students to add to their agricultural studies degree.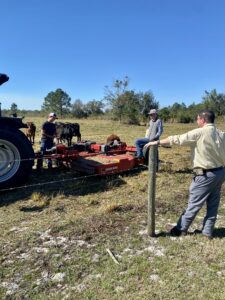 For any high school students interested in earning college credits, our dual enrollment program is projected to start this summer through our partnership with CampusEDU! You can click the link below to watch an introductory video to Dr. Moye and agricultural studies here at Warner University.
https://www.campusedu.com/intro-to-agricultural-studies-trailer
The Warner agriculture department has seen much growth over the past year, and we're not planning on slowing down!