Warner student Michelle Miller is the recent recipient of a scholarship from the AAUW (American Association of University Women) Lake Wales branch.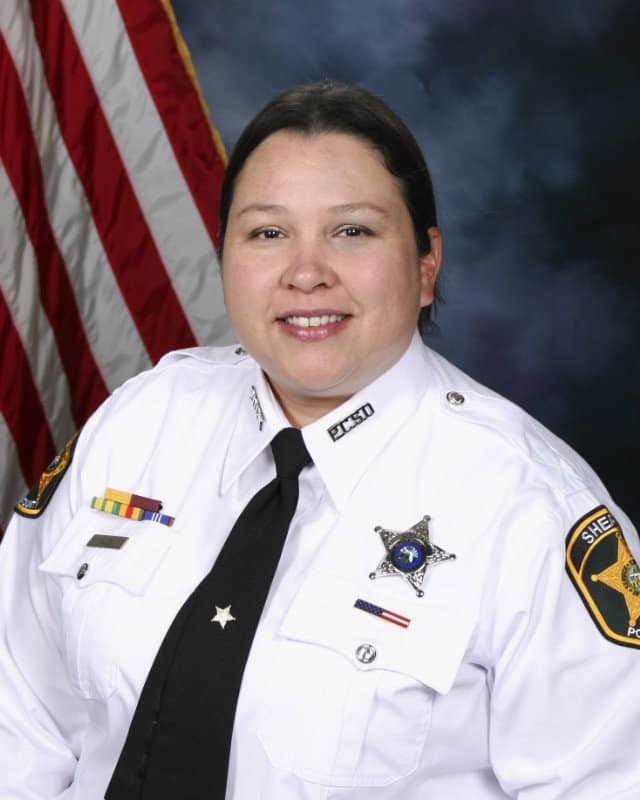 Here are some words from the deserving student Michelle:
I am a forty-six-year-old married mother of three that has a full-time career in Crime Scene with the Polk County Sheriff's Office. When I received the email about the scholarship opportunity I almost deleted it with the mindset that the odds would be stacked against me. I then recalled a recent conversation with my oldest daughter who is fifteen. I tell my kids to always do their best and try their hardest no matter the odds. My husband and I try to teach them to work hard for what they want. So who would I be if I did not do the same?
I graduated high school twenty-seven years ago with no guidance about my future and my career opportunities. I worked mostly in the citrus industry until 2001 when I started working in the state prison system. I then moved over to the local (county) government and found my passion for crime scene investigations.
I have wanted a college degree since the day I graduated from high school. The things that held me back were not having the money, ignorance about the steps to get started, but mostly just fear, fear of failing. I finally decided to go for it and continue being a role model for my two daughters and my son. As you can imagine, college is not cheap. My employer does do reimbursement but you have your initial out of pocket expenses, so this could not have come at a better time!
I just want to say thank you again to Warner for posting the email about the scholarship opportunity and to the American Association of University Women (Lake Wales chapter) for taking the time to read my submission and for choosing it.
The luncheon to honor her and the other scholarship recipient will be in the fall when AAUW is able to meet per CDC guidelines.
Congratulations to Michelle! Keep up the great work at Warner!