Warner's Women's Volleyball team served their community this summer by donating backpacks with school supplies to Hillcrest Elementary on August 18.
The team partnered with First Baptist Church of Lake Wales and Pastor Matt Simpson with the goal of supplying 22 backpacks. With the support of both current and former Warner faculty and staff, the team was able to raise 24 backpacks for the school.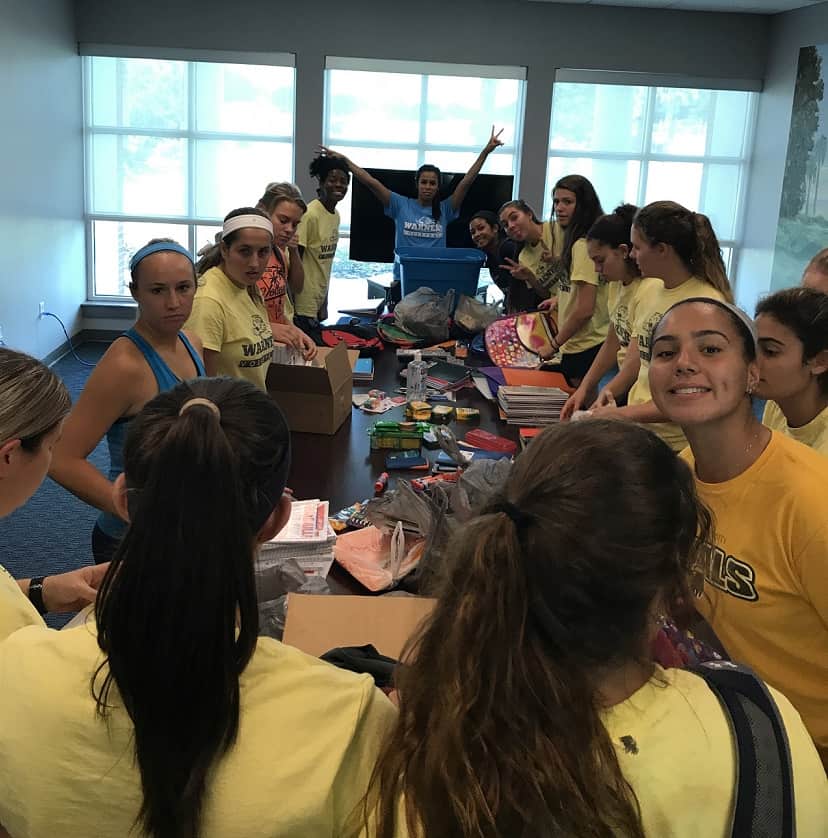 Women's Volleyball coach, Chrissy Moskovits, said that each of the players and coaches of the team brought in school supplies to fill the backpacks that were donated.
"This was a very rewarding experience," Moskovits said. "I'm lucky to have student-athletes who are [hard working] enough to follow through with this challenge and to work with such amazing people at this campus."
Hillcrest gives the backpacks with school supplies to students who could not afford them otherwise.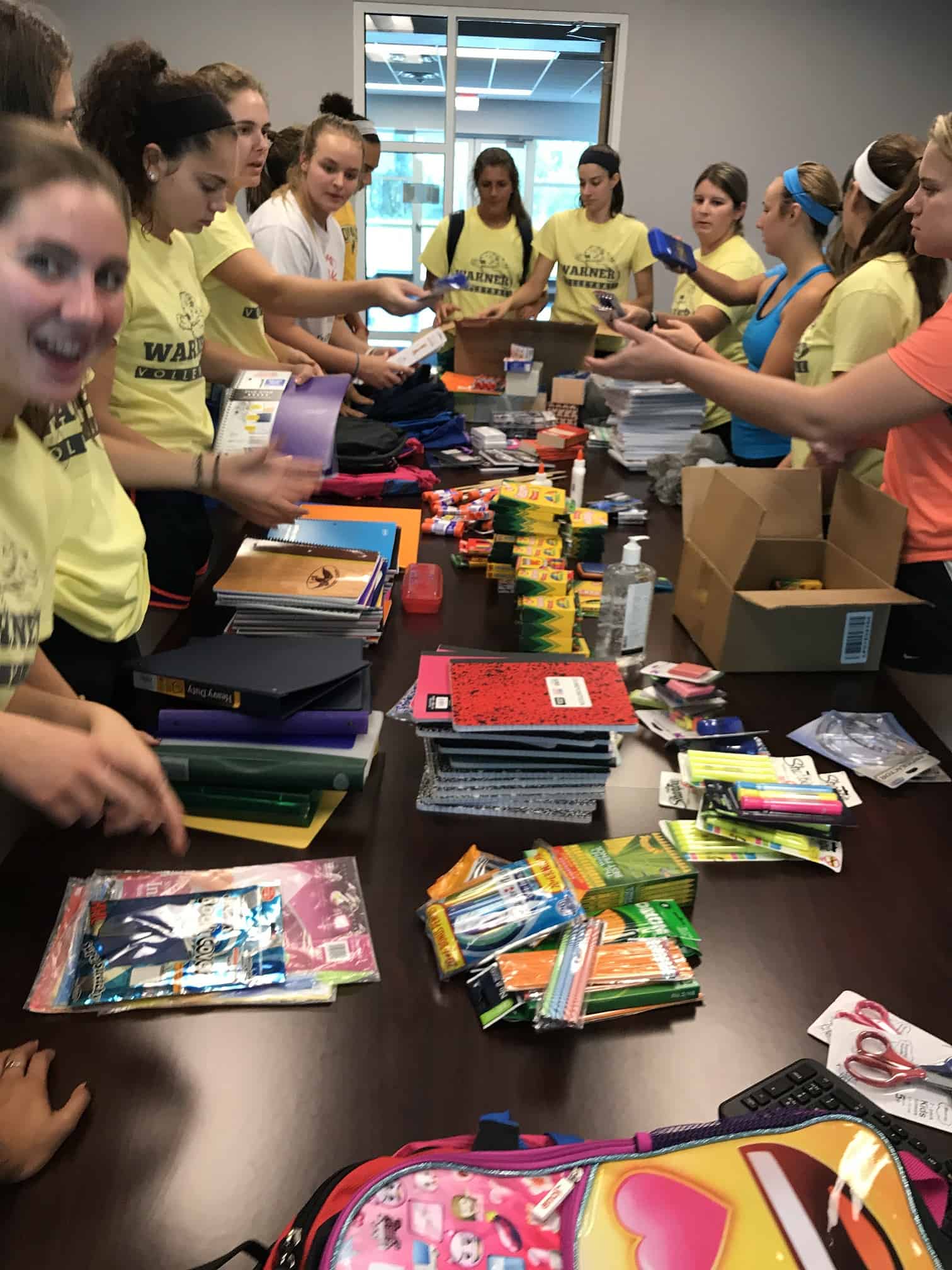 Women's Volleyball player, Marissa Intoppa, said that the service project was a great experience.
"It was amazing to be able to share God's love to the kids by just simply giving them school supplies," she said.
Moskovits said that in addition to the backpacks, the team was able to leave Hillcrest with a large bin of extra school supplies for teachers to use in their classrooms.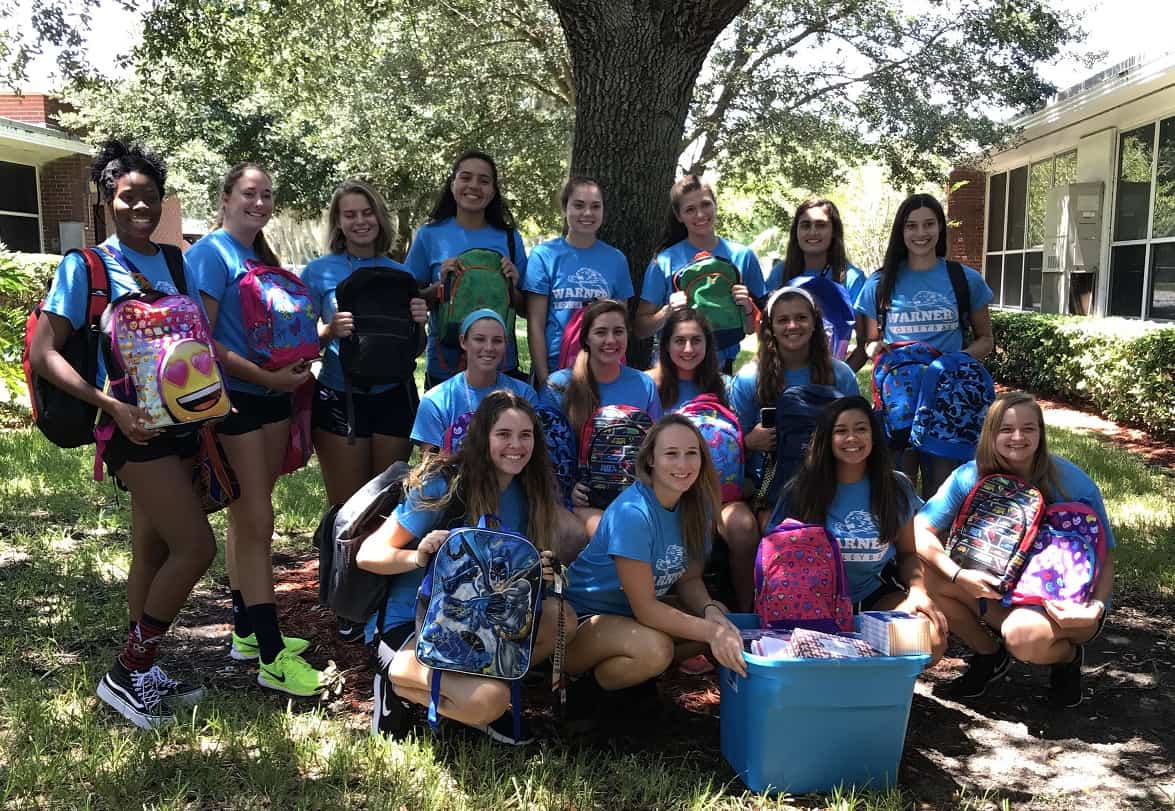 "I'm hopeful that each student at the elementary school felt overjoyed to have the tools they need to succeed in the classroom."