Hi! My name is Andrew Lamb, but people call me A.J.  I love books and movies, and I am the new Communications Intern for the Warner Advancement department.
I am excited to start my fourth year at Warner as a Senior, and I am even more excited to be writing for Warner as well.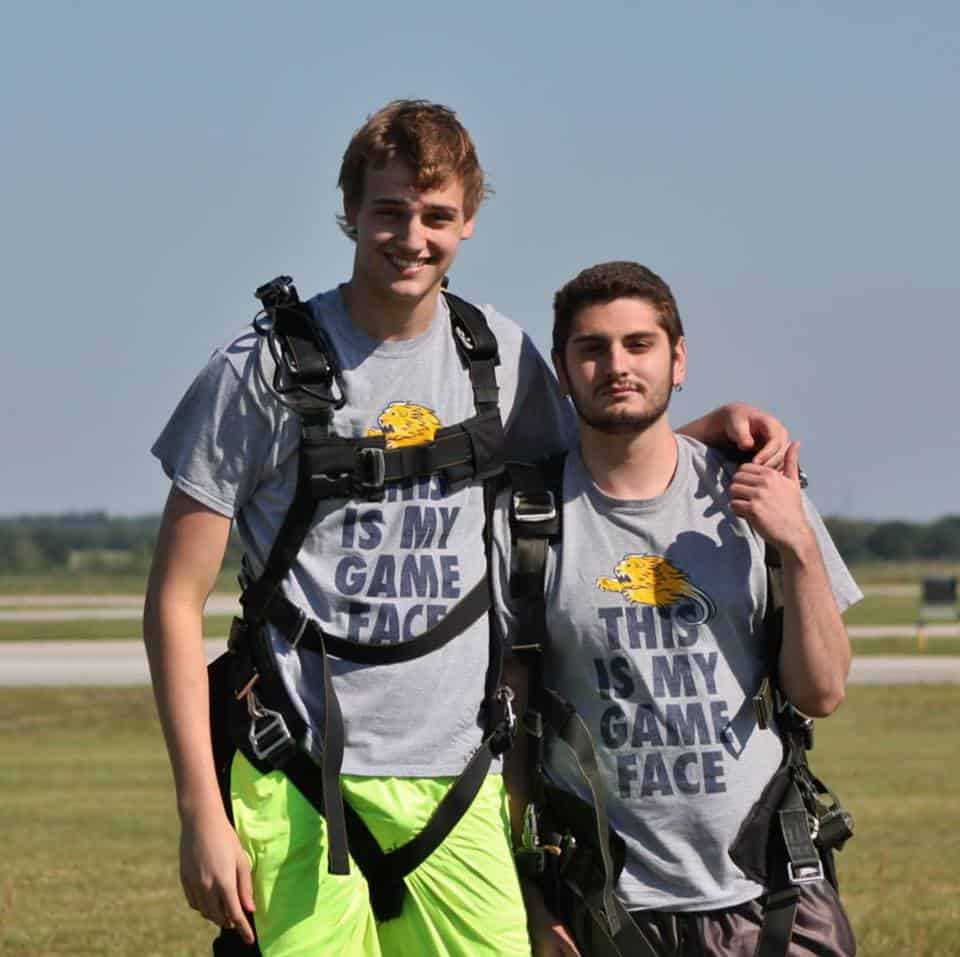 I came to Warner in the fall of 2014.  I was looking for a Christian school where I could play basketball and get a degree in English.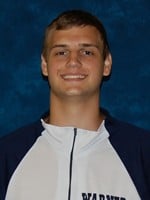 I was drawn to Warner because it is a small school, and I love being able to form close relationships with my professors because of the small class sizes.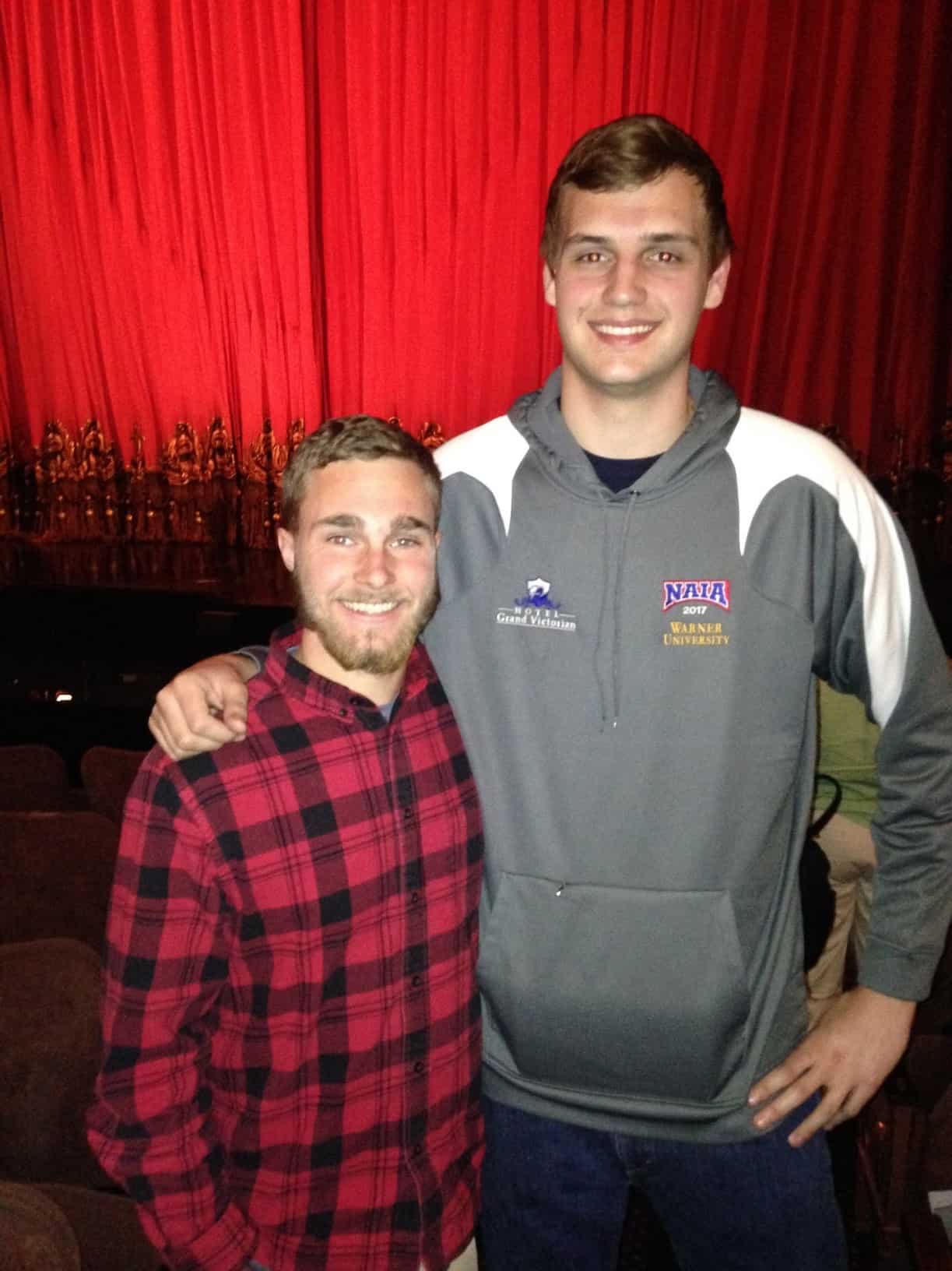 Me with my WU former roommate Austin Shaner
2017-2018 will be my fourth year playing for Warner's varsity men's basketball team.  I am also one of the leaders of our school's Fellowship of Christian Athletes chapter.  In addition to this, I am a tutor at the Academic Skills Center.
I can't wait to see what God has planned for me this year.  I am grateful for the opportunity to be Warner's new Communications Intern, and I hope to do a great job.
Did I mention that I am 7' tall?