Sunday, Sept. 24 through Wednesday, Sept. 27, five Warner Agricultural Studies students attended the Florida Fruit & Vegetable Association Convention to participate in the annual Produce Marketing Association's Career Pathways program.
The convention took place at the beautiful Ritz Carlton in Amelia Island. The students included Abby Crawford, Cameron Cato, Richard Clark, Morgan Kennedy and Keri Greenwood. Director of Agricultural Development Scarlett Jackson and Asst. VP of Advancement Leigh Ann Wynn attended with them as well.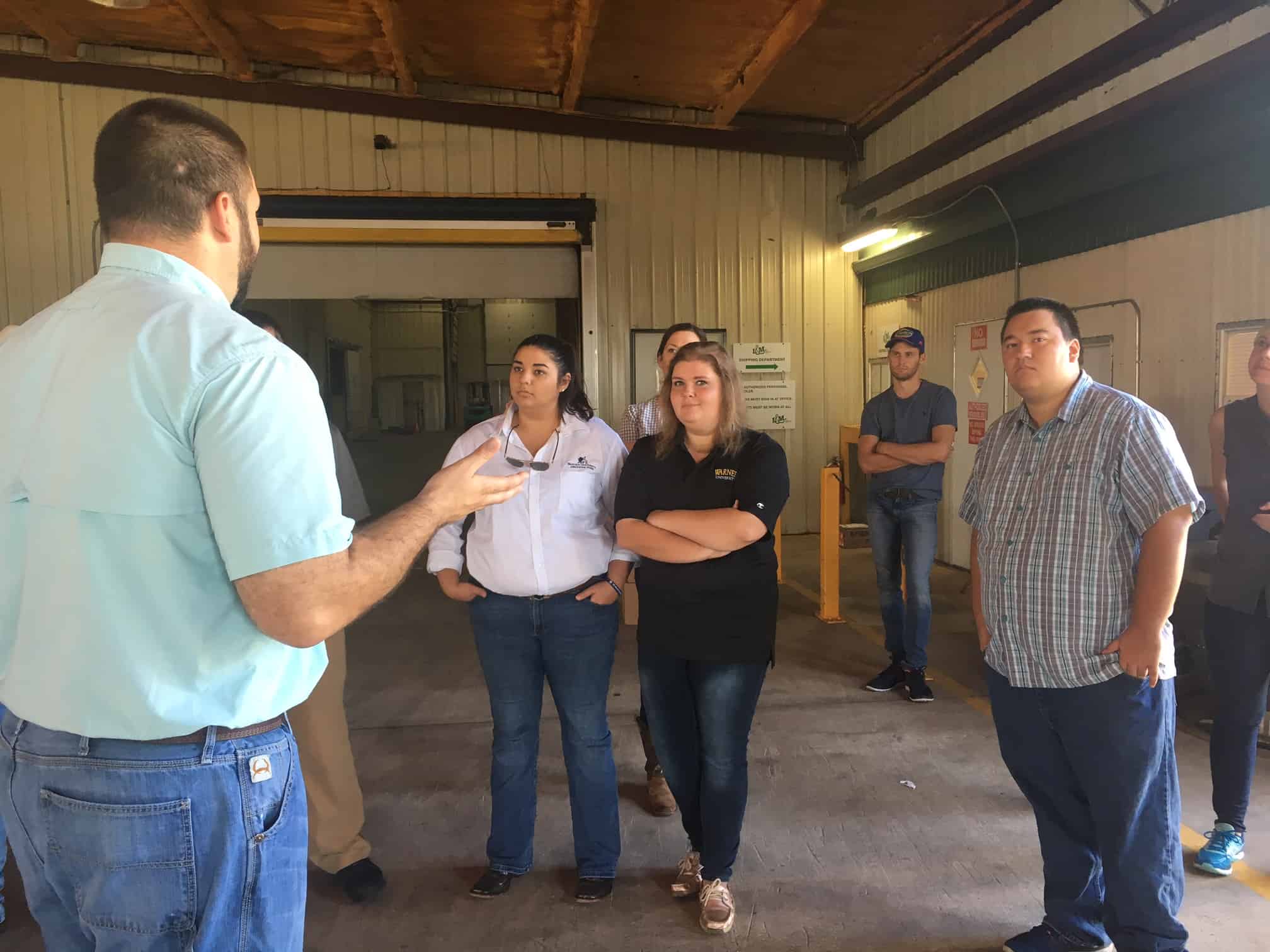 Five students from the University of Florida's Food & Resource Economics also participated in the program. They all worked together on various projects, networked with those in the industry, participated in issues workshops and career panels, and were paired with mentors from the industry who guided them.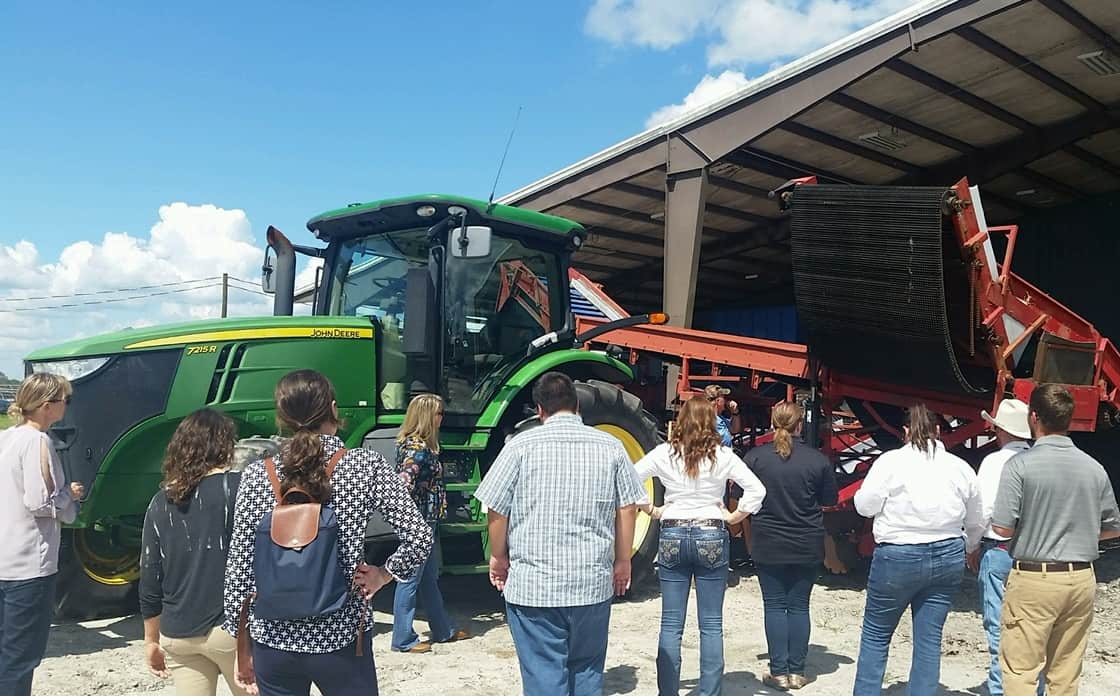 Morgan and Keri were paired with Rob Atchley, General Manager of Citrus with A Duda & Sons, who says of working with Warner students: "I am presently surprised by the amount of Warner students who are focused on careers in production agriculture and I was pleased with our experience at the event."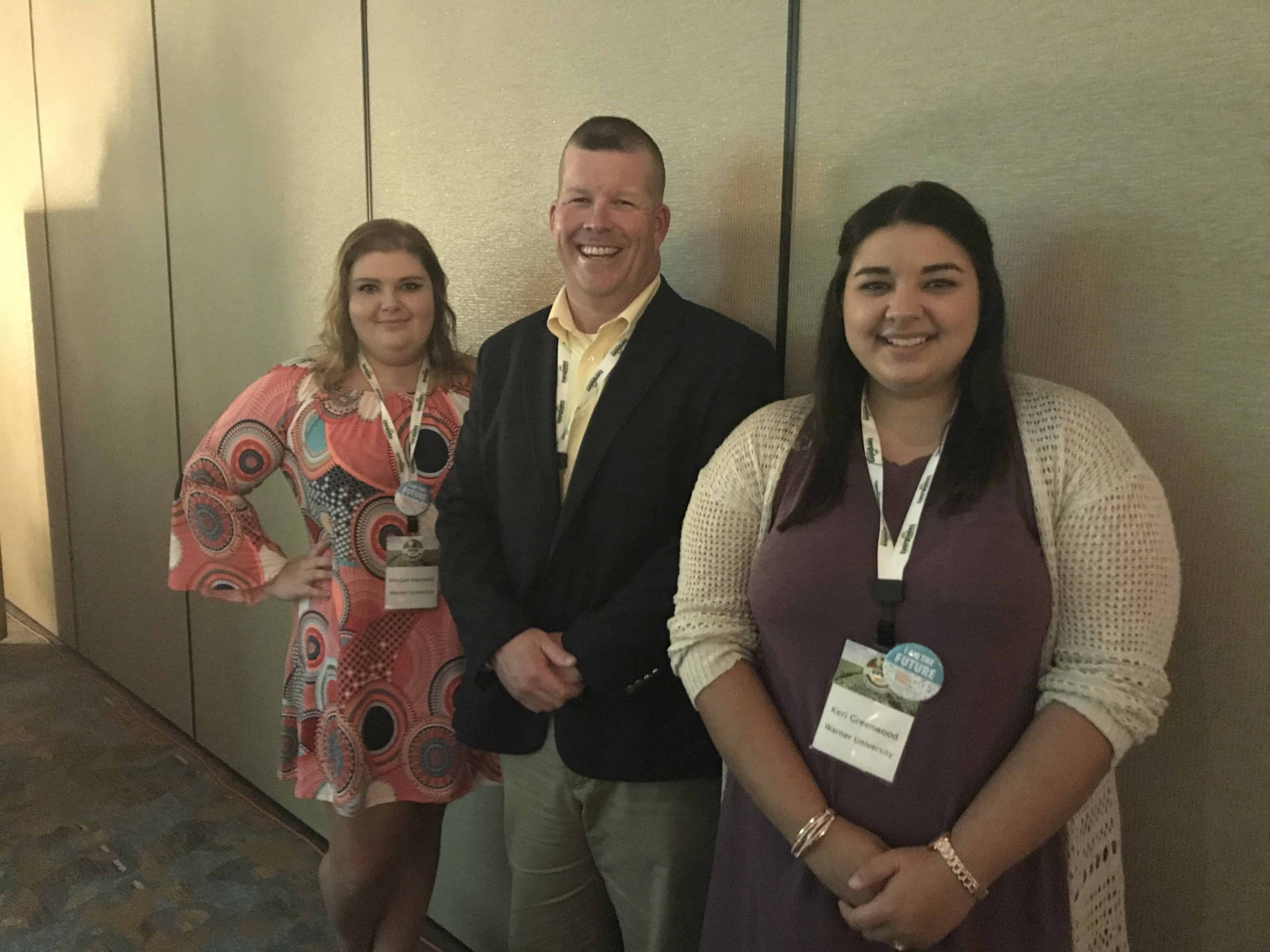 Morgan, Rob & Keri
The group toured two operations: Blue Sky Farms, a potato grower in Hastings and L & M Farms in Palatka.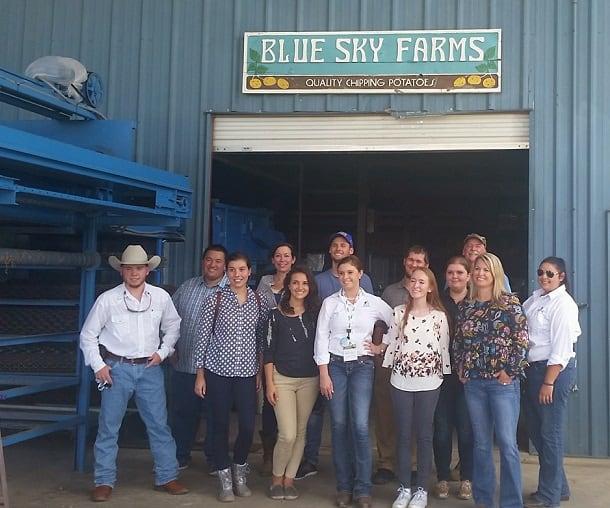 The group learned about the chipping potato business in the field from Danny Johns, owner of Blue Sky Farms.