School may have returned, but some summer memories will last, and that can surely be said for senior Broderick Rodocker Wallenda who spent his summer playing in the Western Major Baseball League, Canada's premier summer collegiate league, for the Regina Red Sox in Regina, Saskatchewan, Canada.
"This experience was once in a lifetime," said Wallenda. "We played every game with a crowd of 800-1100 fans, so the atmosphere was awesome. I can honestly say I met some lifelong friends and it was truly an honor to play for such an amazing team."
The idea came from Wallenda's fellow Royal teammate Junior Fermin towards the end of the Warner season.
"Junior came up to me and asked if I wanted to give one more shot at playing baseball and see what happens, so I talked to my family and they thought it would be a great experience, and before I knew it, I was on the Regina Red Sox," Wallenda said.
But Wallenda wasn't just another number on the team, he stood out during his first season in Canada, breaking the team's RBI record with 49, being named to the First Team Outfield All- Star selection, finishing the season with a 0.330 batting average and team leader in homeruns (9), and helping his team make playoffs.
After the last game of the season, Wallenda's coach gave him a baseball with his record breaking RBI statistic on it.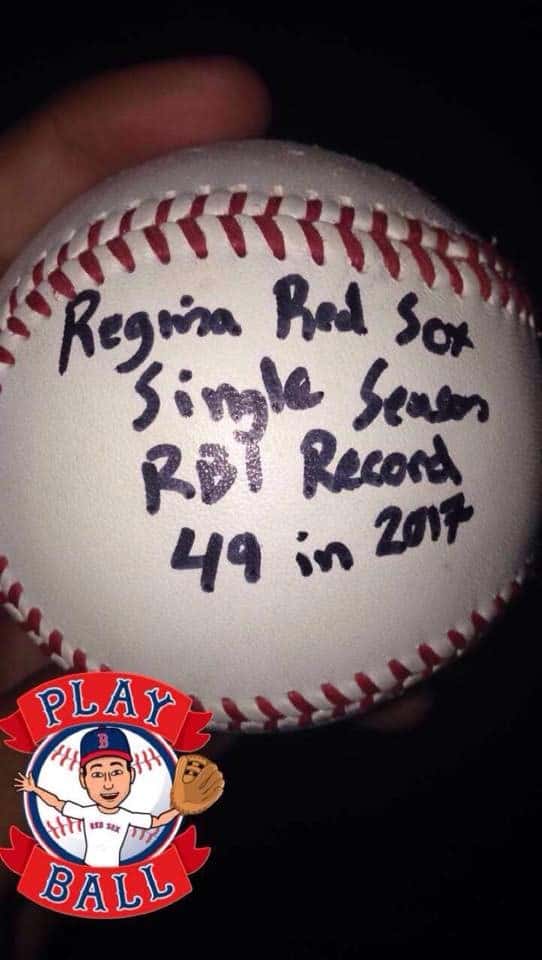 "I looked at this like it could have been the last competitive season of baseball I ever play, so I wanted to help my team win," said Wallenda. "I just wanted to set an example for the younger kids that winning as a team is more important than your own stats."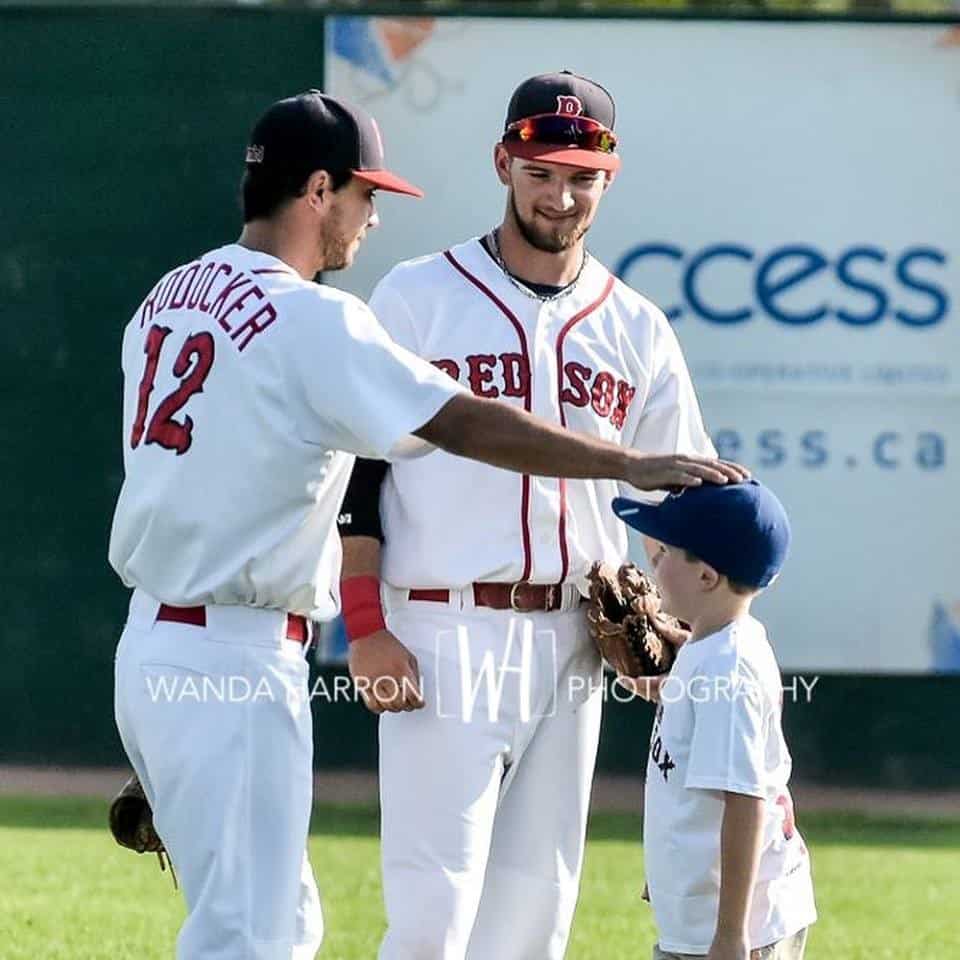 Wallenda is in his last semester at Warner, and will be helping coach the Warner baseball team, but that doesn't mean he's retiring his own bat and glove just yet.
"I have talked to a couple of independent professional teams and I'm still taking swings and throws to stay in shape if I do continue to get the chance to play beyond this year," Wallenda said.