Bright and early, before it was fully light, 23 Warner University Ministry Department students, faculty, and friends, rolled out of the parking lot in two vans on Friday, April 5. The goal? To visit four different types of churches and see the variety of models of ministry operating today to advance the gospel. We also wanted the chance to speak with some seasoned and respected leaders. Ahead: four very different types of churches!
Church Number One: the Megachurch
First stop was Real Life Church in Clermont, where the saying is "God's Crazy About You." About 6,000 people make Real Life home on eight campuses. Pete Rodriguez, one of the staff, gave us a tour and fielded our questions. We learned about security and background checks, the full sermon being delivered on Thursday in front of ten pastors who critique every word, the hour and five minute service, and the staff of 200. We received a backstage tour, visited the secure children's area, and saw one of the most exciting ministries in Central Florida. From the stage, we took a group picture with Pete. With one last look at the fine coffee shop and T-shirts for sale to help missions, we loaded back into the vans.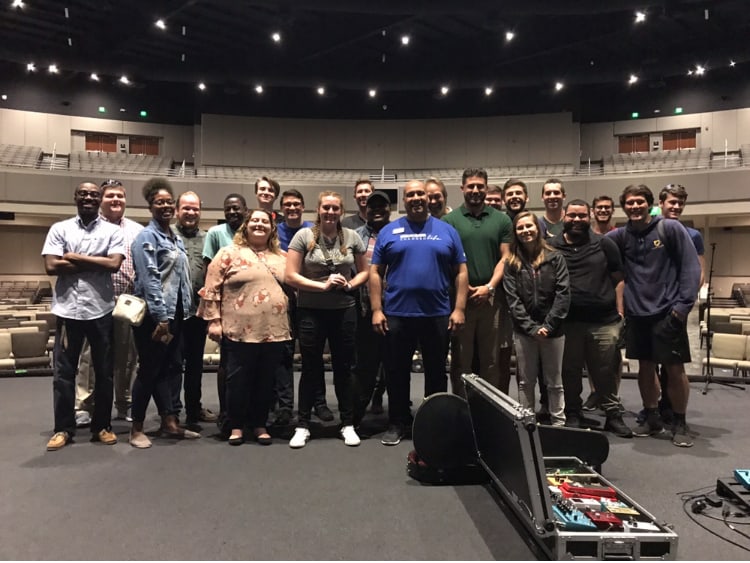 Church Number Two: the Thriving Denominational Church
About 40 minutes away in Dundee, we visited Church on the Hill, and spent a great hour with pastor Tim Bullington. The Southern Baptist church runs about 300-350 in one jam-packed service each Sunday. Pastor Tim has been there about seventeen years, after some fifteen years at another church. In ministry life, he has been through World War I, World War II, Korea, and Vietnam (so to speak). His strong commitment to expository preaching and teaching, his patient pastoral ministry, and his perseverance have been used by the Lord to build a model ministry. He spoke to us of staff members who fell into sexual immorality, of outreach events, and his own reading and sermon preparation. Many of us commented on the heart of a shepherd we saw in Pastor Tim.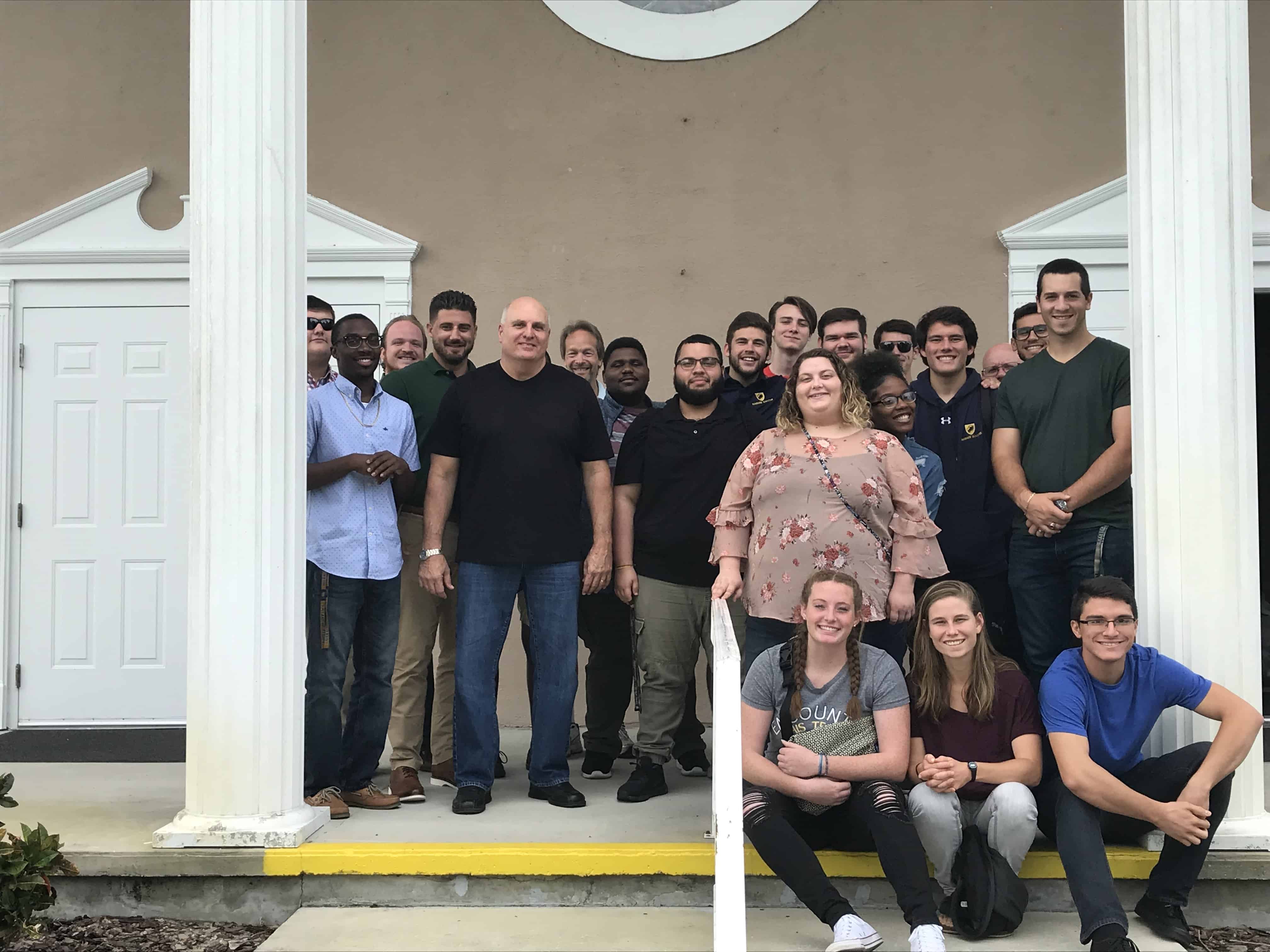 Interlude: Lunch
It was too good to pass up. Between stop two and stop three, there was a Chick-Fil-A, so we stopped, enjoyed lunch together in Winter Haven at our favorite stop, and headed back into the vans ready for the afternoon.
Church Number Three: A Church Plant
Our next stop was Redeemer Winter Haven, and a conversation with pastor Drew Bennett. Redeemer is Presbyterian, but not your father's Presbyterian. He spoke of the fact that 80% of the 900,000 in Polk County are not Christians, and the need to reach them. Most churches stop reaching the unsaved after about fifteen years. Redeemer's strategy? Plant churches. They view four churches of 250 better than one church of 1,000. Following Tim Keller's model of reaching the city, they let their church planters recruit, since when a new church is birthed, as Drew put it, a back row person becomes a front row leader! Drew's work with demographics and strategy gave a new face to ministry for many.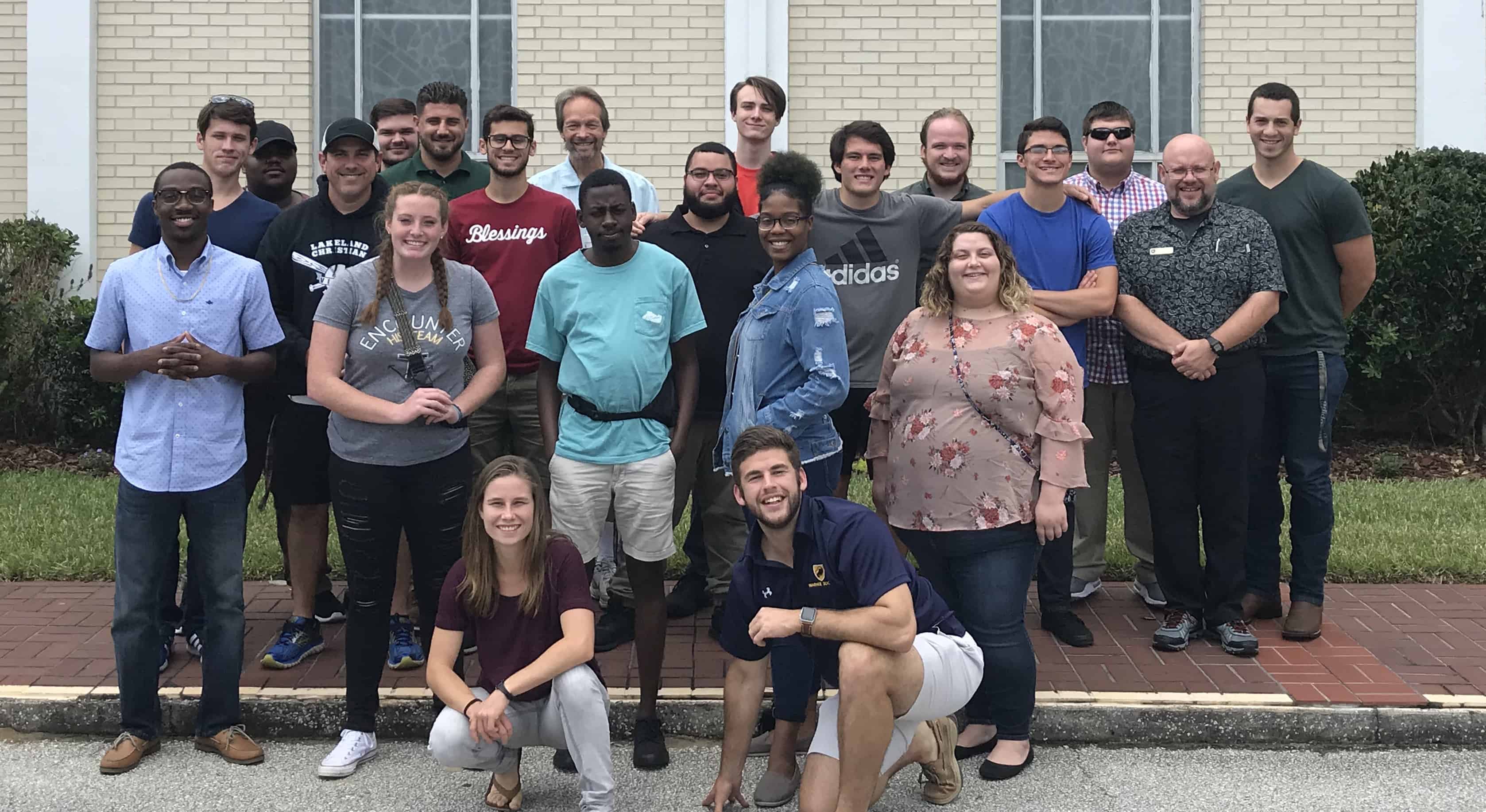 Interlude: Baskin Robbins for Ice Cream!
Church Number Four: A House Church
Our final stop was to meet with former Warner University president Greg Hall and hear about Highland Bible Fellowship. They dive deep into the Word, share communion, and have a meal together. In the fall, they add a viewing of the Steelers game! The house church model is clearly that of the New Testament, and many (including Francis Chan) see it as crucial to the renewal of the church. President Hall spoke of his ministries over the years, and the way he receives more joy in this ministry than ever before. Many students were meeting this patriarch of the church for the first time, and thinking about the New Testament in new ways!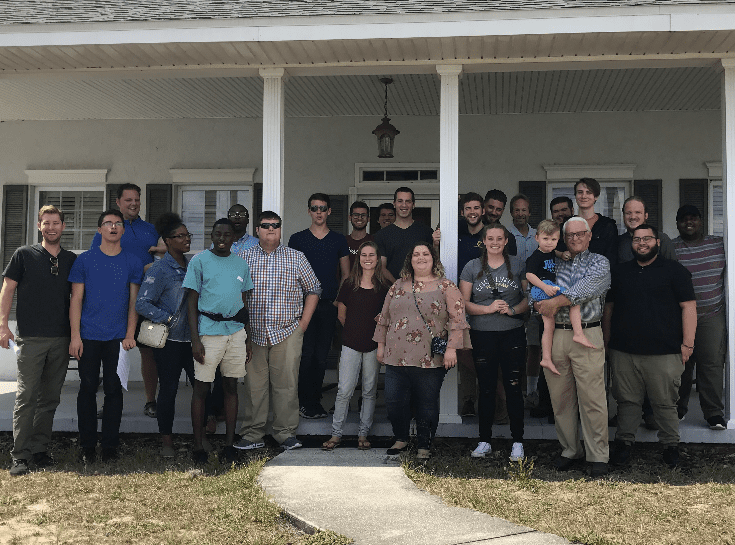 By the time 4 o'clock in the afternoon had rolled around, we were arriving back at Warner, tired, but happy to be in the Lord's service, and thanking God for new brothers in the ministry we met! Conversations about the kind of churches our students may serve in take on a new turn now! It was a great day together, fun and challenging. We heard more than one pastor speak of expository preaching and church discipline. We saw four servants of God, heard their hearts, and fanned the flames for our own ministries. Pray for the Ministry Department at Warner University, and its wonderful students and faculty!
For more information on the Warner University Ministry department, contact department chair Tim Dwyer at timothy.dwyer@warner.edu.