Warner's "Baseball & BBQ" Event Saturday, April 21st was a great success!
Over 250 friends, alumni, parents and players joined in on the fun to celebrate the kickoff of the "Let's Hit It Out of the Park for Warner's 50th!" campaign for the new baseball stadium.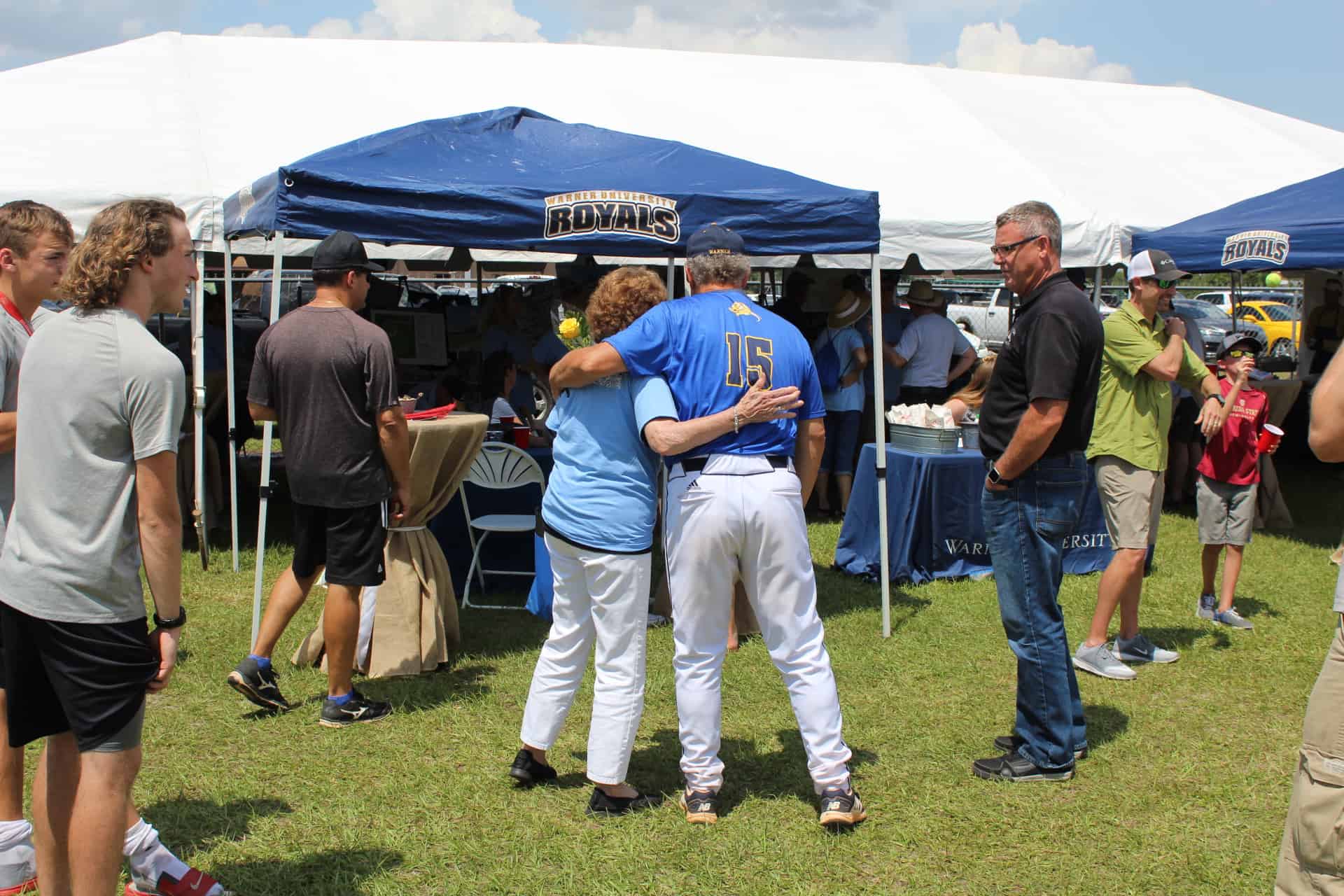 We started the campaign with a matching challenge of $500,000 from a generous supporter… and Saturday's kickoff raised $231,000!
So, with every gift being doubled, we're at about $462,000! Let's keep the gifts coming in so we can 'meet the match' from the donor!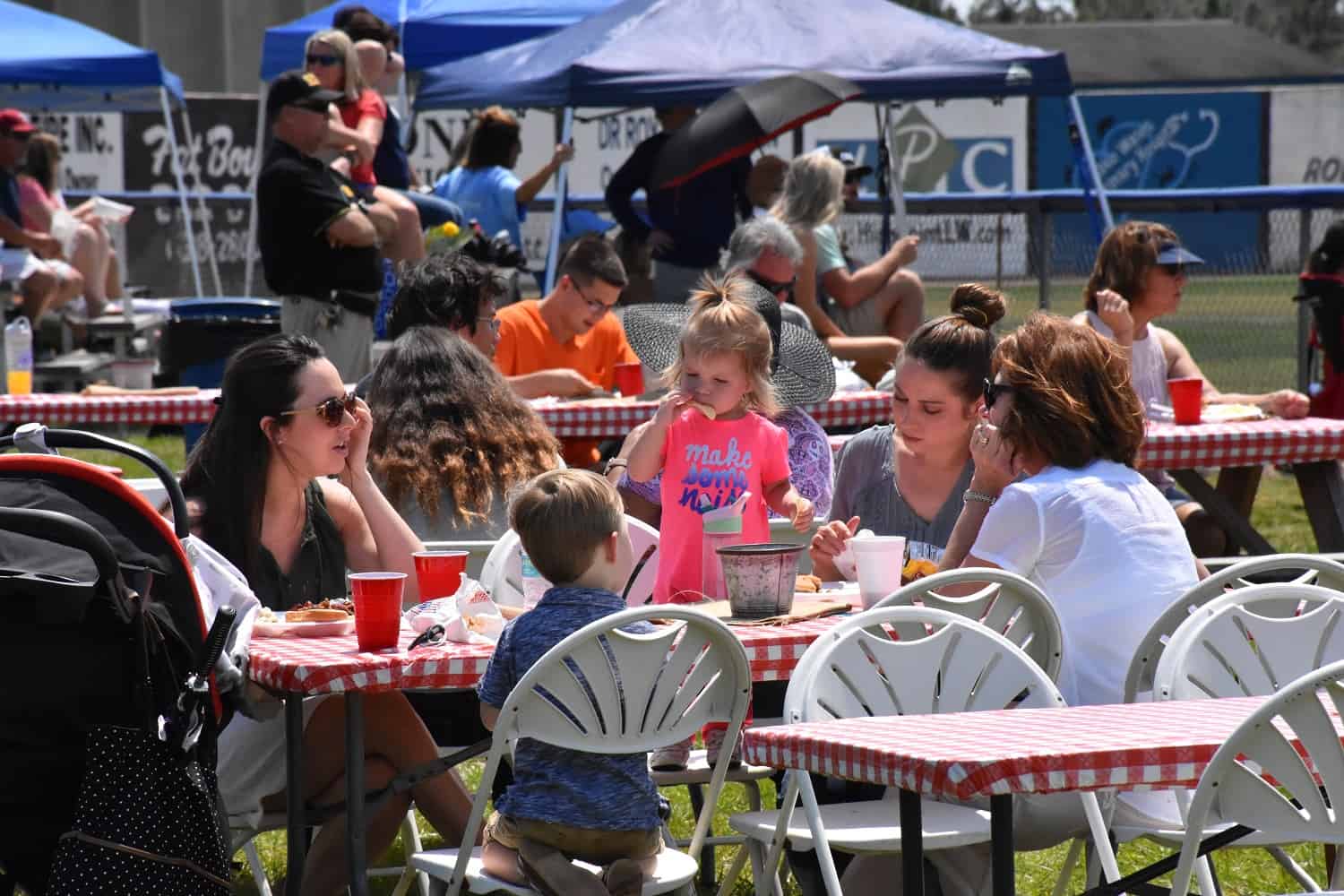 BBQ, peanuts, Vintage doughnuts, ice cream, popcorn and other treats were enjoyed by all!
Isaac Wieschowski and Austin Wieschowski threw the first pitches of the Double header on Saturday, joined by our 2018 Seniors.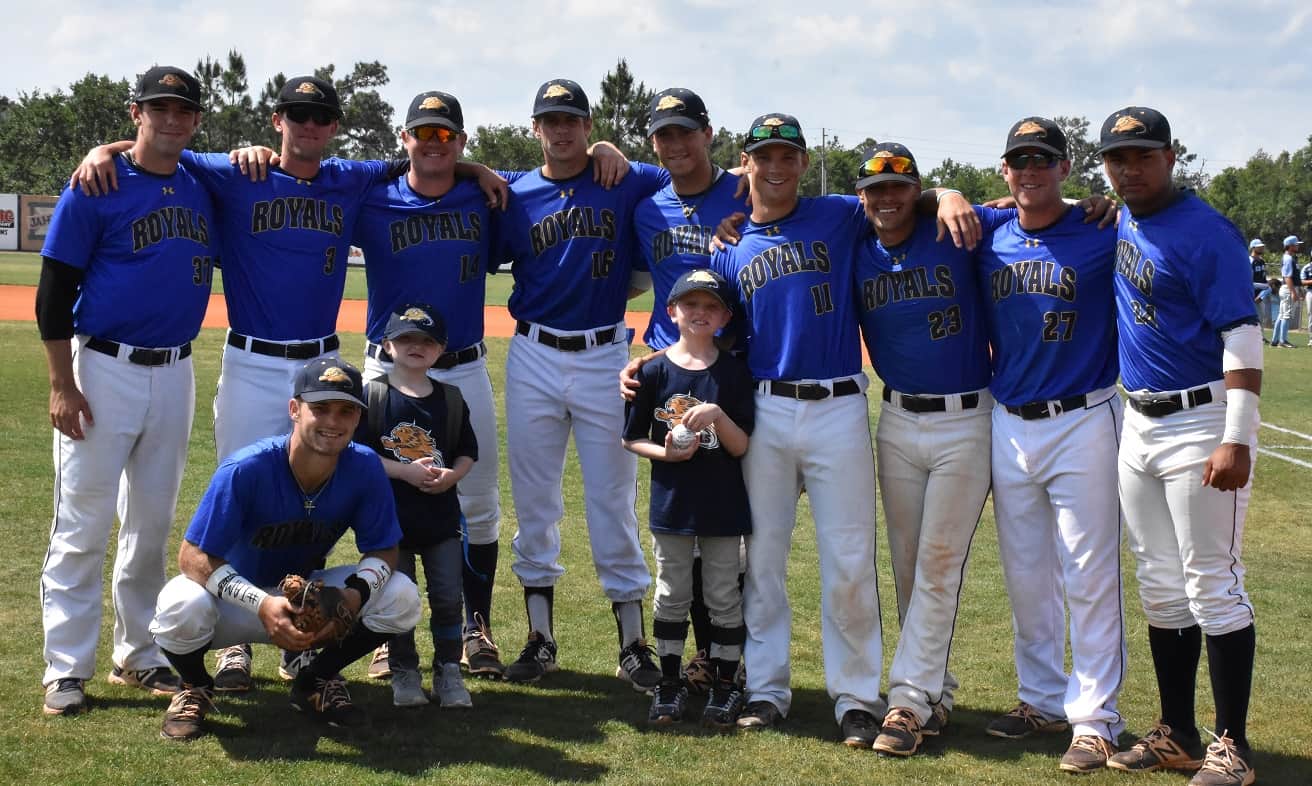 Isaac and Austin are sponsored by the "Friends of Jaclyn Foundation" which aims to improve the quality of life for children battling pediatric illnesses, by matching them with teams, clubs, and community groups.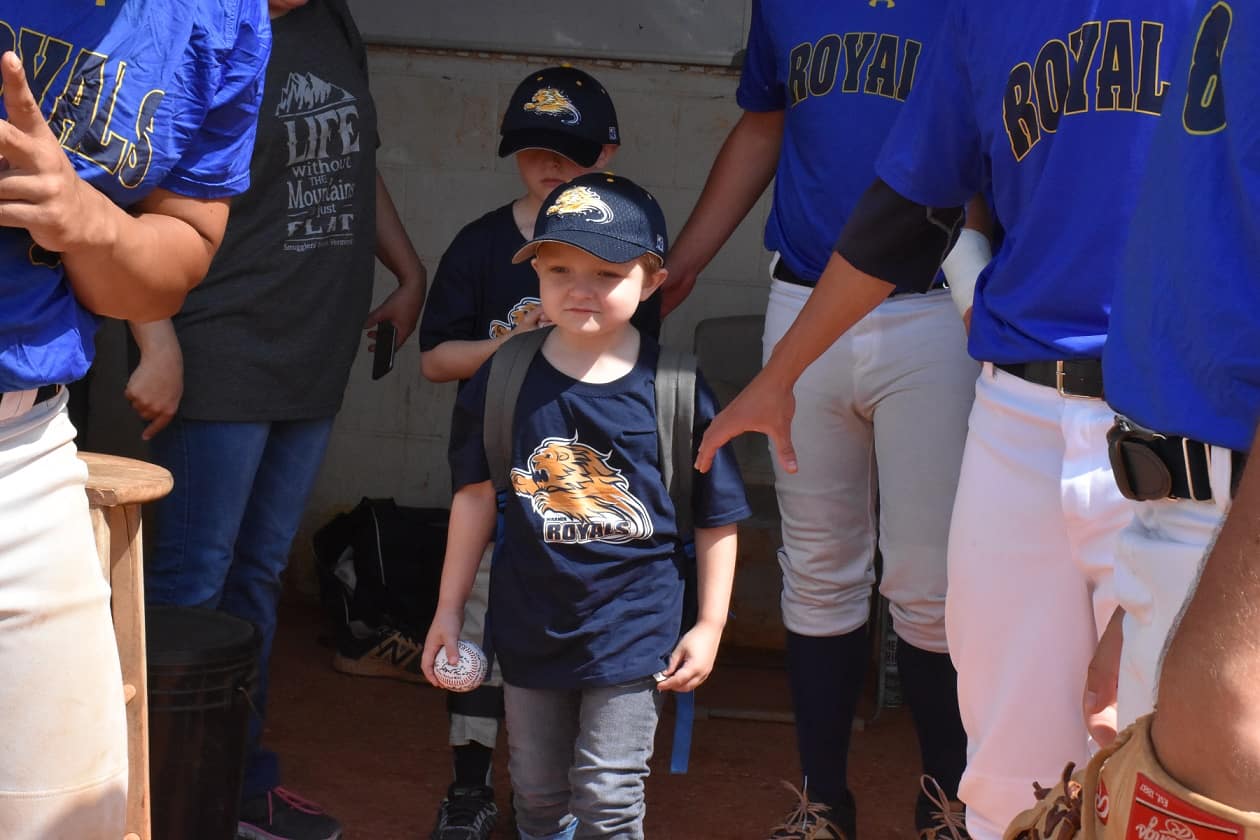 The Warner Baseball team has connected with both Isaac and Austin and is adopting both of them onto the team for the 2018-19 Season!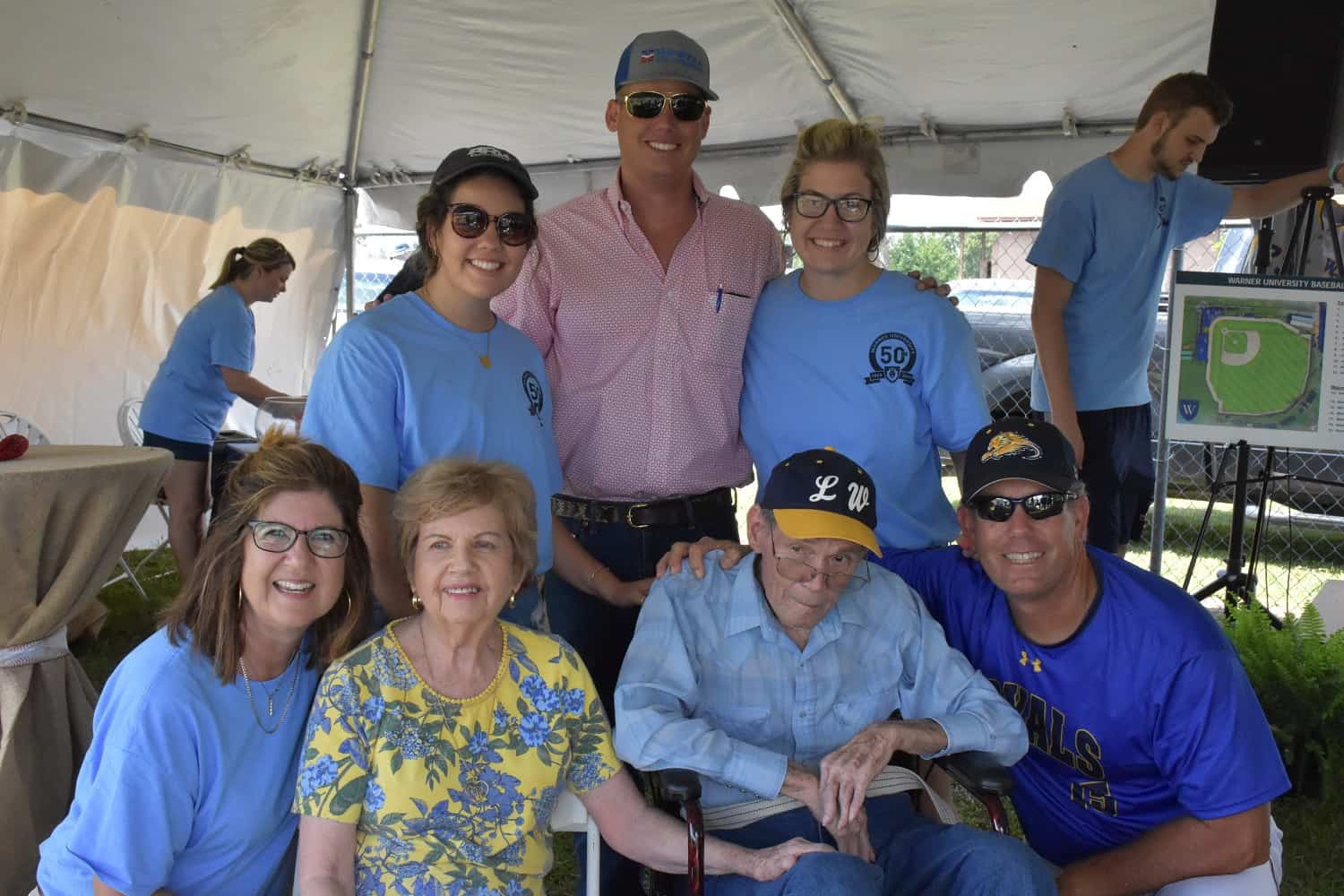 The new field will be named Sikes Field, after coach Jeff Sikes, and the sacrifices his family has made over his 34 years as head coach.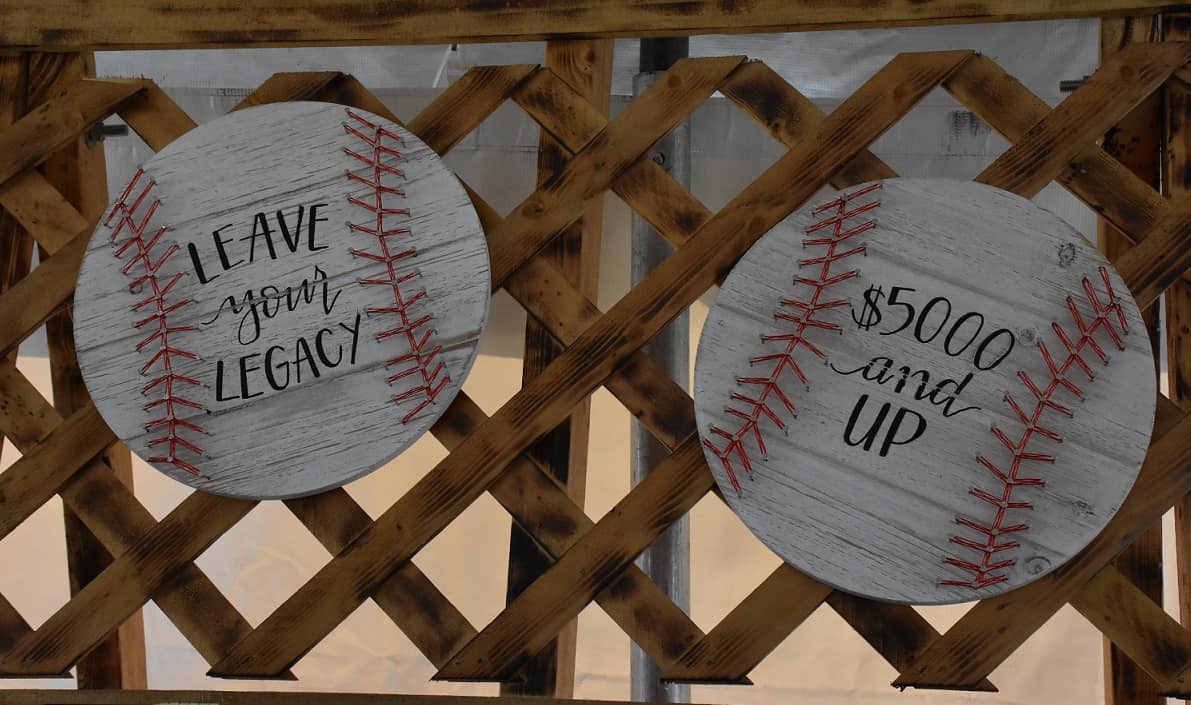 Supporters who give or pledge over $5,000 are able to sign a special gold baseball, which will stay on display permanently in the new clubhouse.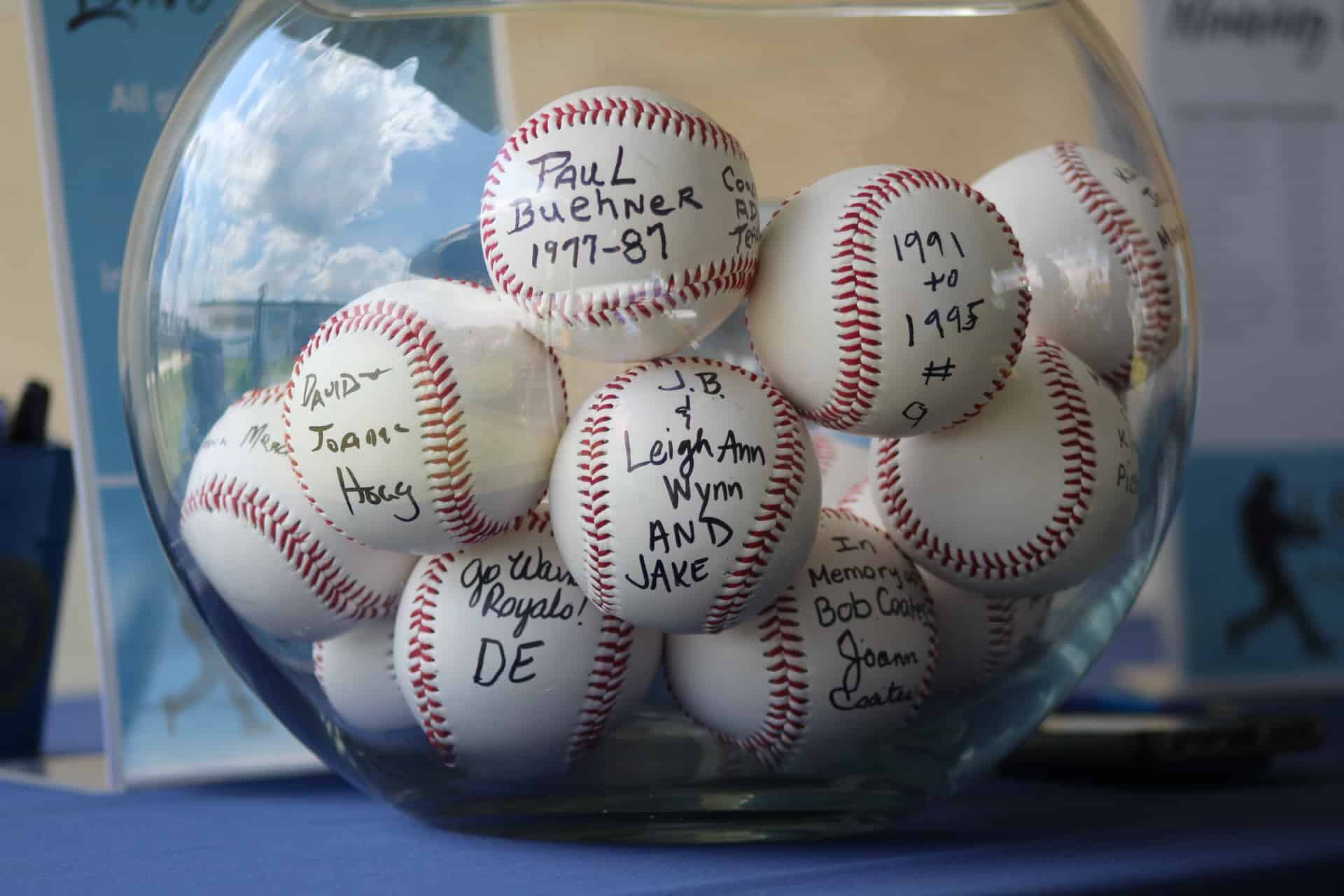 Supporters who give $1,000 and up are able to sign a baseball, which will be displayed in the clubhouse.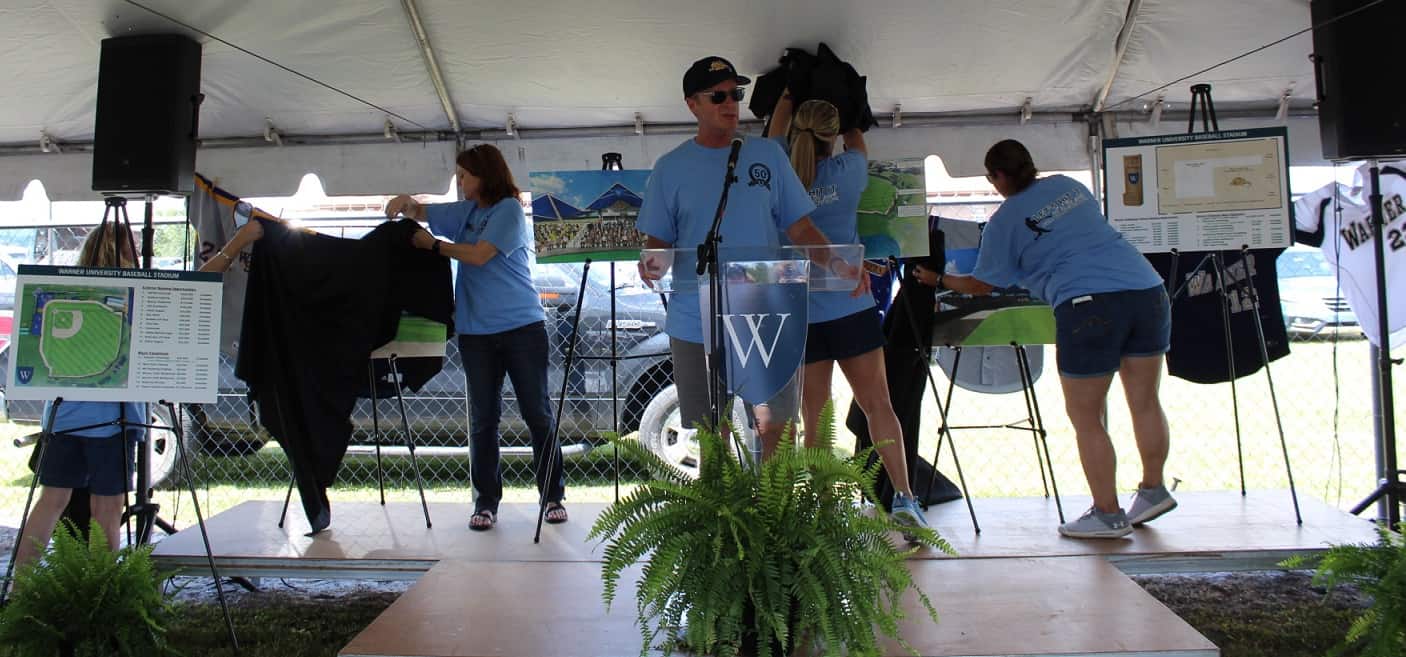 The visions for the new Warner baseball stadium were unveiled between games on Saturday, giving attendees the first glimpse of what the university plans the stadium to include.
The "Player Experience" includes a new clubhouse with a locker room, dugout, showers, offices, laundry facilities and media room.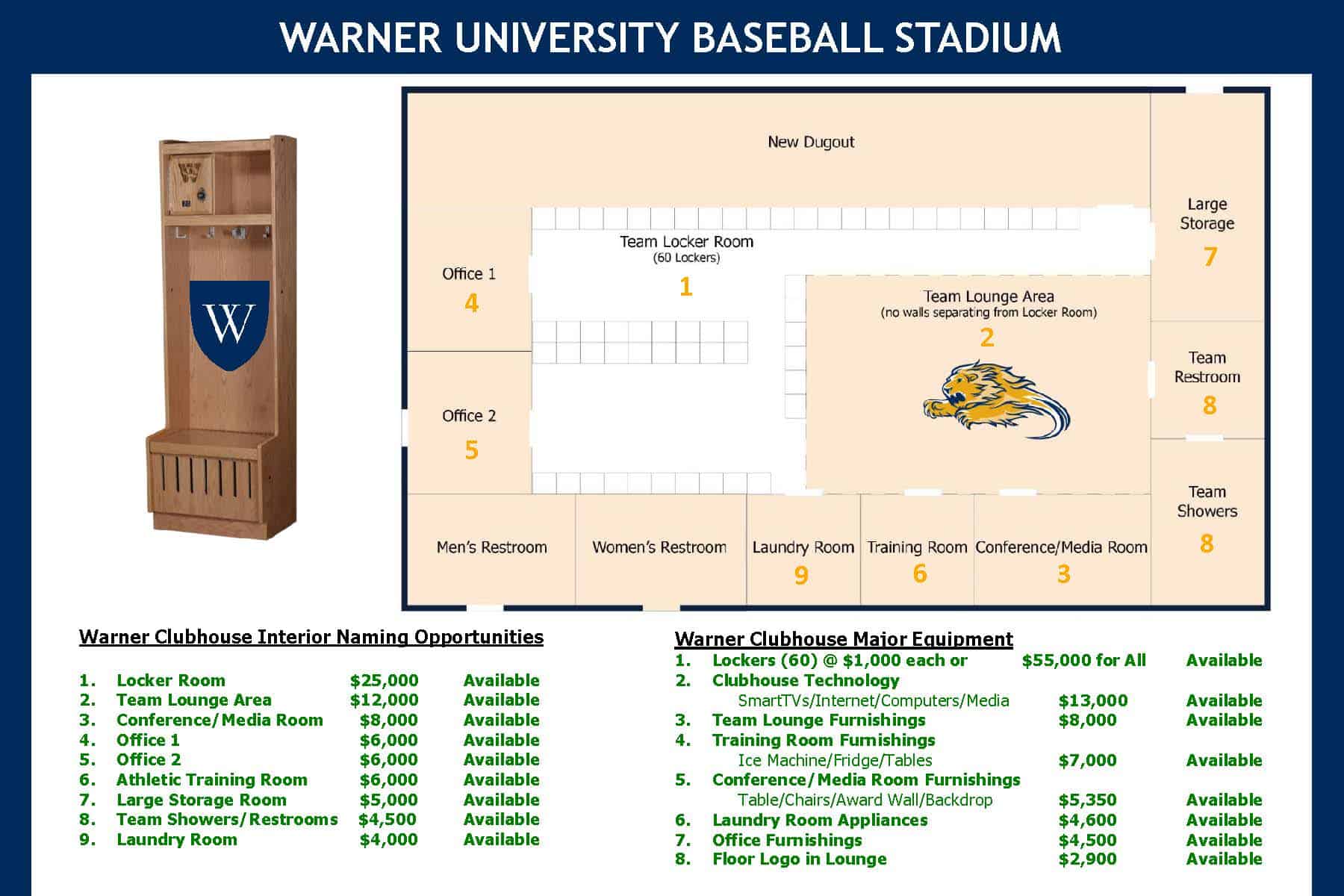 The "Fan Experience" includes a press box, concession stand, public restrooms, covered stadium seating, and possibly a box office.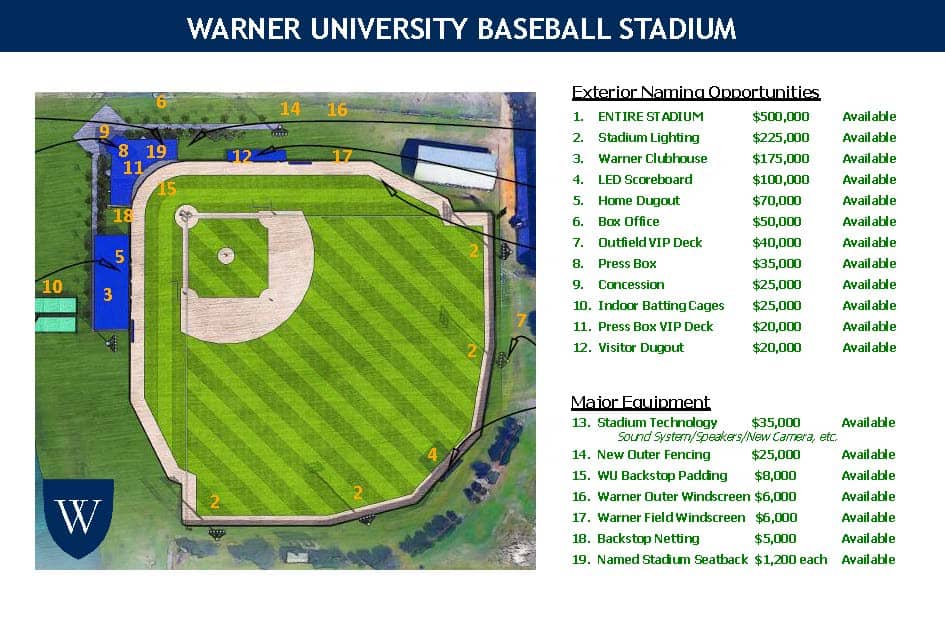 We'd LOVE for you to partner with Warner University to help complete this project! Consider one of the above naming opportunities or purchase a named seat back for $1,200. 
All tax-deductible donations can be made here. 
Contact Andrea Thies at 863.638.7611 or Leigh Ann Wynn at 863.638.1446 for more information or you can mail a check to:
Warner University (attn. Advancement) 13895 Hwy 27, Lake Wales, FL 33859 Memo – Royal Baseball Stadium