Frank Reynoso, the Fellowship of Christian Athletes (FCA) regional inner city coordinator in New York city, came to speak at Warner's chapel on Thursday, September 7.
Reynoso preached about knowing God. "God's already proposed to you. He didn't get on one knee, he got on the cross," Reynoso said in his message.
Reynoso has been in ministry for over 23 years, and he is only two classes away from receiving his doctorate, but it was a difficult path to get to where he is today.
Growing up, Reynoso said that he was "water and cereal poor." He grew up in the projects of the Bronx in New York City, and the poverty and abuse that he experienced at home drove him to drop out of school in the 7th grade and turn to a life of gangs and drugs.
Later married and with kids, Reynoso saw both his mother and his wife begin going to church, which drove Reynoso to try his wife's church for himself.
The experience at church left an impact on Reynoso, but he fought God's call for another four years, during which time he went through three drug overdoses and other ordeals until he finally gave his life to Christ in 1991.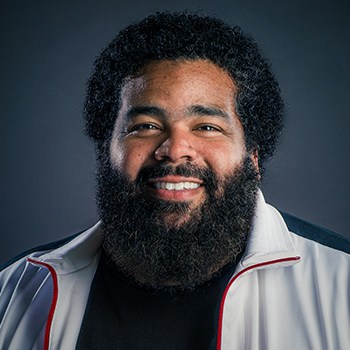 Reynoso since has worked with many different ministries, and now, through FCA, Reynoso ministers to kids in the Bronx who were just like him.
"My ministry has been about sharing with young people the pain and the destruction that I went through as a young man in the city. It's emotional for me being back in the land where I was raised not knowing Christ — and now half my life later proclaiming Him. Even though the city is a better place to live now than it was when I was a kid, it's still a big city where people get lost and they need the love of God."
Reynoso feels at home working for a ministry geared towards athletes. He has a background in boxing, but loves all sports.
"I don't usually meet someone who knows more about sports than me," Reynoso said.
Reynoso reads a whole book almost every week, and he said that the best book he has read recently is The Miracle of the Scarlet Thread by Richard Booker.
We appreciate Pastor Frank coming down to Florida right before the hurricane hit and we hope to hear from him again soon!