Every year, Warner graduates go out into the world and accomplish great things. Some go on to get their Masters, and some go straight on to their careers. Warner is so proud to watch our students achieve such greatness. Here are just a couple of the amazing students who have recently graduated.
By Dr. Liana Sanchez, Assoc. Professor of Biological Sciences
Angelica Castillo has been a blessing in disguise to Warner University and to me. Coming in as my advisee in the midst of my own tribulations, Angelica became the beacon of hope and perseverance for those who at times see no hope. Throughout her trials, in Warner she found the support and motivation she needed to succeed. A student with an amazing capacity to absorb knowledge, she demonstrated courage when there was none.
Angelica's current plans are to attend Campbell University where she is enrolled in the Biomedical Science program, which will propel her into medical school.
Andrea Lorenz, Biology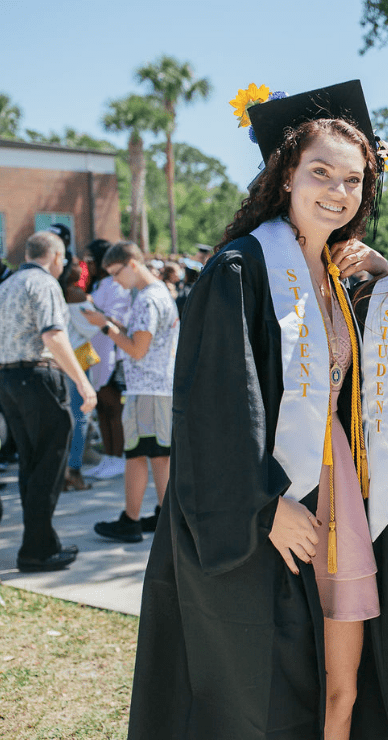 At just 20 years old, Andrea Lorenz has built a great name for herself. She excelled through high school, earning a spot in the Polk State College Chain of Lakes Collegiate High School. She played volleyball each year which caught the eye of many coaches around the state. Fortunately for us, she decided to call Warner home.
As a biology major, she soared through classes maintaining high grades, graduating Magna Cum Laude. Her hard work and dedication to her education has opened up yet another door: medical school! This summer Andrea will be packing her bags and moving to the West Indies, in Grenada where she will be attending St. George's University. She's excited to begin her studies in the medical field and hopes to come back to Central Florida to complete her residencies.
Maegan Meredith,  Agriculture Studies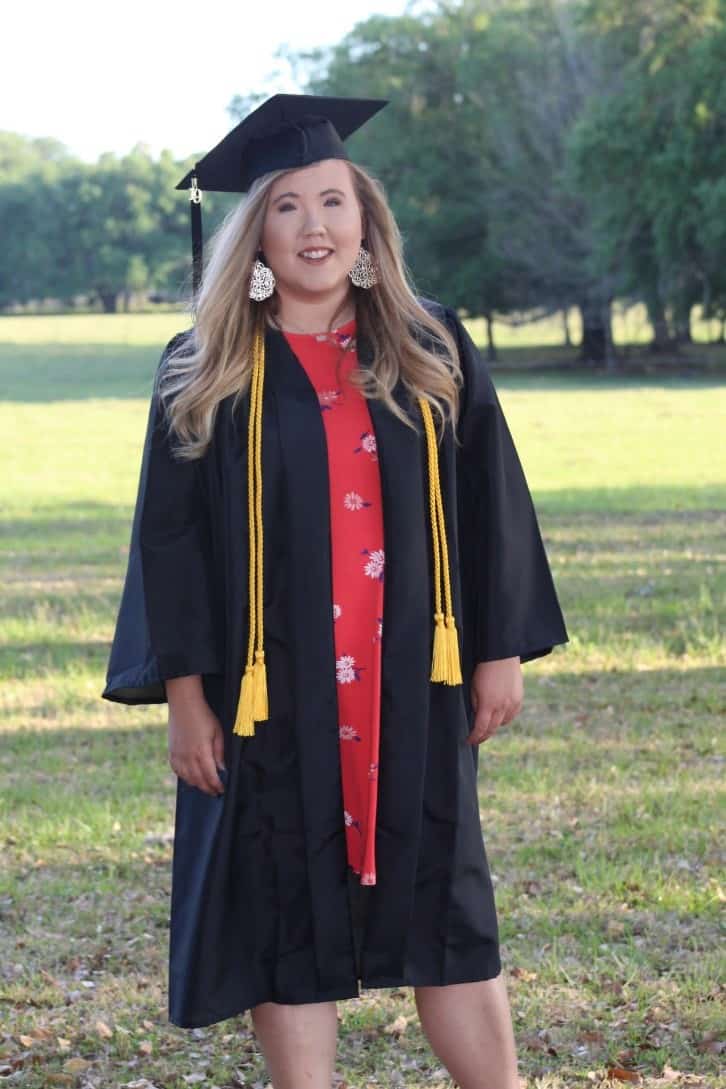 Maegan Meredith has always been a leader around Warner's campus. From being the president of the Collegiate Farm Bureau, to leading the Ag Program's summer camp, she has always had a passion for facilitation.
Starting this fall, she will be chasing her passion to Gainesville where she will be attending the University of Florida where she will be working towards receiving her Master's degree in Agricultural Leadership Development.  She credits Warner's Ag program for helping her make the decision to go on to UF.
"Warner really helped to give me the confidence to choose the right path. The Ag department is honestly so incredible because it offers us endless opportunities to explore career options throughout our internship program."
Madison New,  Communications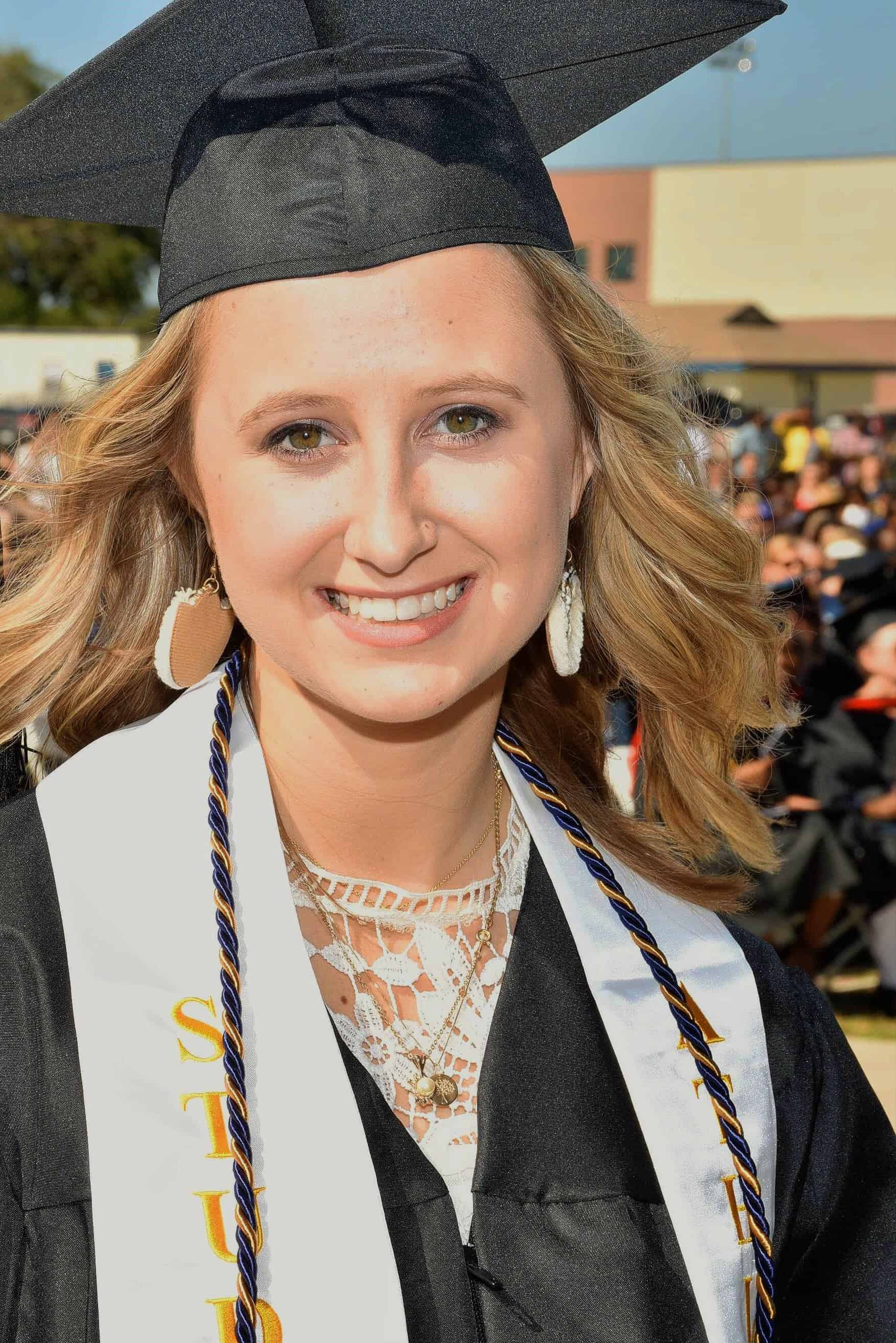 Madison New is putting her communication degree to work at Cru, a non-profit organization passionate about connecting people to Jesus Christ. Madison served as an intern at Cru this spring, and her hard work paid off. She was asked to move into a paid position this summer, serving on the Operations Team which plans and executes Cru's biennial staff conference for 5000+ Cru missionaries and 1,500 missionary kids in Fort Collins, Colorado.
After the conference, Madison will continue her work at Cru's global headquarters back in Orlando working for two different divisions of Cru, the Jesus Film Project and Family Life. Madison will be assisting Rich Street, Director of Digital Strategies for the Jesus Film Project and Kourtney Street, Vice President of Internal Culture and and Communications for Family Life. Madison looks forward to traveling around the world, collecting Starbucks mugs along the way, while learning about the different cultures and people who are deeply loved by God.
Ivelisse Saint-Clair, Business Administration and Management
Ivelisse Saint-Clair was recruited to Warner by Coach Chrissy Moskovits to play volleyball. Ivelisse played for Warner for three years while she worked towards her bachelor's degree in Business Administration and Management. She even stayed for an extra year to continue playing volleyball and to get her master's in Business Administration.
"My main priority was finding a school close to home with a supporting community
and found exactly that at Warner."
Ivelisse is currently attending Emory University School of Law in Atlanta. There she has become involved with the Latin American Law Student Association and Street Law, and will serve as Vice President for both organizations this next school year. She has been chosen as a Georgia Latino Law Foundation Fellow for the upcoming summer. Outside of law school, she has become involved in a non-profit, Cool Girls, which is dedicated to the self-empowerment of at-risk girls in Atlanta.
Austin Steen,  Biblical Studies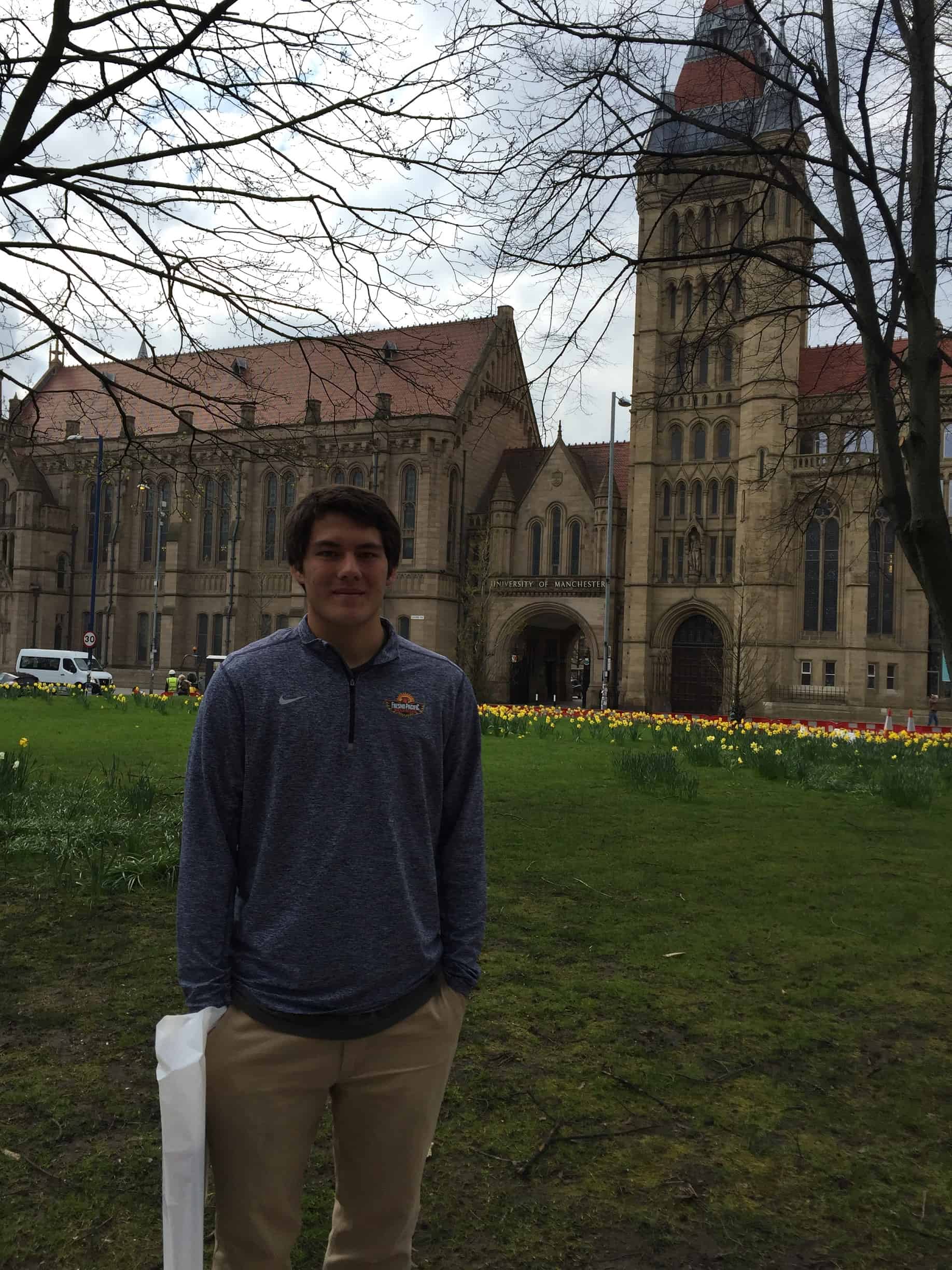 Austin Steen has been accepted to do graduate work at Oxford University! Austin has reserved his place at the esteemed British university, planning to study theology and patristics beginning this fall at St. Stephen's House. To be a part of the school where so many luminaries, from C.S. Lewis to J.R.R. Tolkien taught is a dream come true for any student. It is all the more so for an academically serious student like Austin.
At Warner, Austin has excelled in his Biblical Studies, Greek, and Ministry classes. On the soccer team, he has played a crucial role as a team leader. In the ministry front, he has served as a youth pastor at Community Church of God in Lake Placid, where he also played guitar in the worship band.