Dr. Lynn Johnson is a Lake Wales native and the middle of five children. Growing up, she knew what it was like to struggle. Her mother was a beautiful woman, but had a learning disability that made her vulnerable. "Imagine you and your siblings being left to take care of yourselves". At one point, Dr. Johnson was even in foster care for almost two years until she was able to move in with her grandmother.
"After that, life wasn't always easy. We were still poor and I went from Lincoln Avenue to the Projects."
After graduating from Lake Wales High School, Dr. Johnson began her career at State Farm where she worked for 15 years. During this time, she attended Warner where she majored in Organizational Management. She later went on to receiver her master's degree from Webster, and her doctorate from Capella. After feelings of doubt slowly began entering into her mind, God spoke directly to her and told her to call Warner. There were no openings at Warner, but she was invited to sit in on a class with Mrs. Brim, a business professor at that time. From there, she began a mentorship with Mrs. Brim that lasted for 2 years. When Mrs. Brim was named head of the business department, she suggested that Dr. Johnson be added to the business department. She has been here now for 8 years, and she has also been named head of the business department.
"Sometimes, living for God is not always comfortable. God took me out of my comfort zone and led me to Warner for a purpose…God threw me a safety net and that was Warner! God fixed my life so I would be immersed in Him. My relationship with God has never been stronger."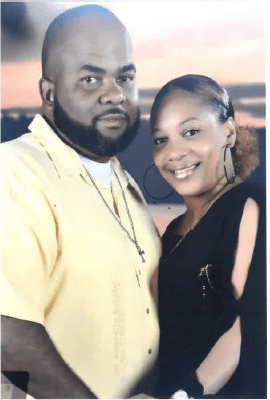 At Warner, Dr. Johnson is involved with the Business club, Sigma Beta Delta, and BSU (The Black Student Union). She has been married to her husband, Clem, for 21 years and they have 3 children: Wynter, 23, Justyce, 20, and Bryndan, 16. She loves giving back, and her goal is to have a relationship with her students and know each of their names. She feels that her calling is to pour into the lives of young people, and she is specifically drawn to students who are struggling. She wants to insure that they feel like they can achieve "this thing called college."
This year, Dr. Johnson was announced as Professor of the Year. She was nervous when Dr. Sanders called her into his office to tell her the news, but when she found out, she was shocked. "I kept saying 'stop lying, are you sure?!', but Dr. Sanders reassured me it was true. I never knew that I would be voted as Professor of the Year since I don't teach general education classes". Once it sunk in that it was indeed true, she was honored. She feels that she has been able to make her biggest impact on students by being approachable and sharing her story.
"I have two favorite Professors, Dr. Lynn Johnson and Verna Omanwa. They both are precious hidden gems of Warner," says Ivelisse Saint-Clair, former business student.
"Both of these ladies made themselves available to talk, whether it pertain to school, outside activities, job search, etc. Having understanding and joyful professors is so important when you are in a stressful situation and these two are the epitome of just that."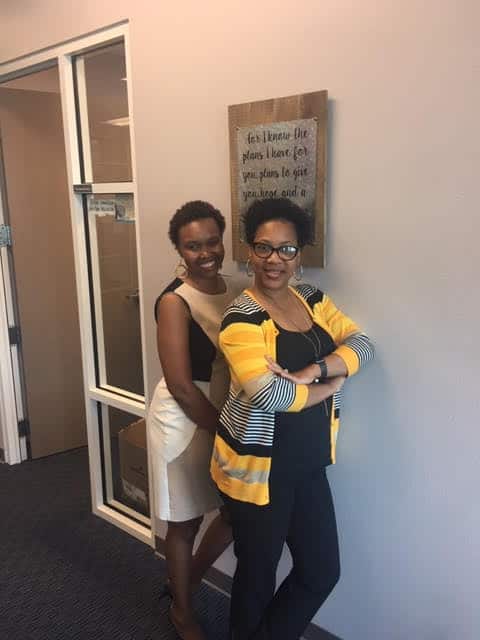 "I have known Dr.  Johnson for almost 8 years now and I can truly say that I'm blessed to work with her and most importantly to have a friend liker her," says Dr. Verna Omanwa, WU business colleague. "Her dedication to her work inside and outside of the classroom is exceptional. She strives to be the best at what she does and she inspires me to be the same."
"I have learned a lot from her and I appreciate the knowledge that she shares with me in our profession. I also appreciate her leadership.  As the chair of our Business Department, her commitment to academic excellence is unwavering. She is a blessing to our students and those that come in contact with her."