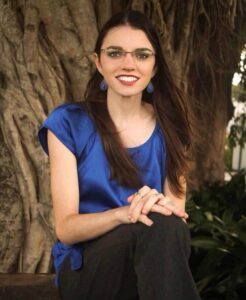 Warner University would like to congratulate Dr. Carlene Harwood on recently obtaining her Ed.D. (Doctorate of Education) from Nova Southeastern University. 
Her concentrations are in Reading Education and Adult Education. 
"I'm hoping that those combinations help me be a better instructor and assist my English students – especially ones who may be struggling," says Harwood. 
Dr. Harwood has now been a part of the WU family for the past four years, overall teaching at the collegiate level for the last 12 years.
She's currently in charge of teaching all composition courses at Warner, as well as American and World Literature. 
 "A doctorate degree helps open doors that may not be open otherwise. I wanted to be a better instructor for my students." 
Congratulations to Dr. Harwood. We're excited to see what the future holds!