Willie Floyd, also known as "Big Willie", has been running his car wash business since 2015. Originally he came to Warner on a football scholarship, but after numerous injuries, God changed his direction. Not only did he get injured, but his father became very sick as well.
This caused a strain on the family financially, so Willie had to become solely responsible for financing his education. Ever since he was a child, Willie's father had taught him the importance of working hard to make a living, so he knew that he would have to do something.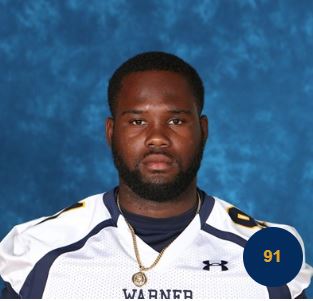 "I wanted to show other students that if you have ambition and hustle, you can make money for school in a positive way."
Willie is currently a senior pursuing a degree in Exercise and Sports Leadership at Warner. When he's not in classes or working his car wash, he spends his time volunteering at the Lake Wales Boys and Girls Club, being a mentor to the kids in the community. He plans on continuing to be a mentor through becoming a middle school physical education teacher. This will also give him a schedule that will allow him keep his car wash company up and running.
"After graduation, I hope to leave a legacy on the youth that I have mentored over the years in the Lake Wales community and continue my business," says Floyd. "I am thankful each day to have
started in a college that has instilled such great faith in me."
If you need a great car wash and detail, contact Big Willie at willie.floyd@warner.edu