President's Message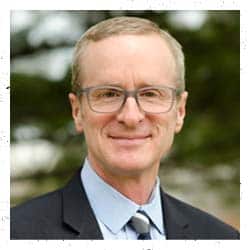 It's a privilege for me to serve as the 3rd president of Warner University.   I'm here because of the Christ-Centered environment and the people.  Whether it's a member of the staff, faculty or a coach, these people love Christ and are committed to the mission of Warner University.  Their passion to serve the students is evident and they invest in your experience.
Besides the great people here, we've got some quality facilities: a 49,000 square-foot Dr. H. Darrel Darby Building for academics, a new dorm with apartment style living, and much more.  We are looking forward to the construction of the Ed & Myrtle Lou Swindle Agriculture Complex.
Currently we have 23 athletic teams and a great coaching staff.  This year 15 teams competed in conference and national championships.  And, if you don't want to compete at the collegiate level, you can be involved in intramurals.  Besides athletics, we have over 20 other programs in which you can get involved.
As we prepare for the 2016-2017 year, our campus community is focusing on ways we will serve you as a student.  Come and visit and meet these great people that will invest and make a difference in your life.  We are committed to prepare you to lead and serve. At Warner, we want to help you not only reach your academic goals, but also grow in your faith and find your calling.
Dr. David A. Hoag
President